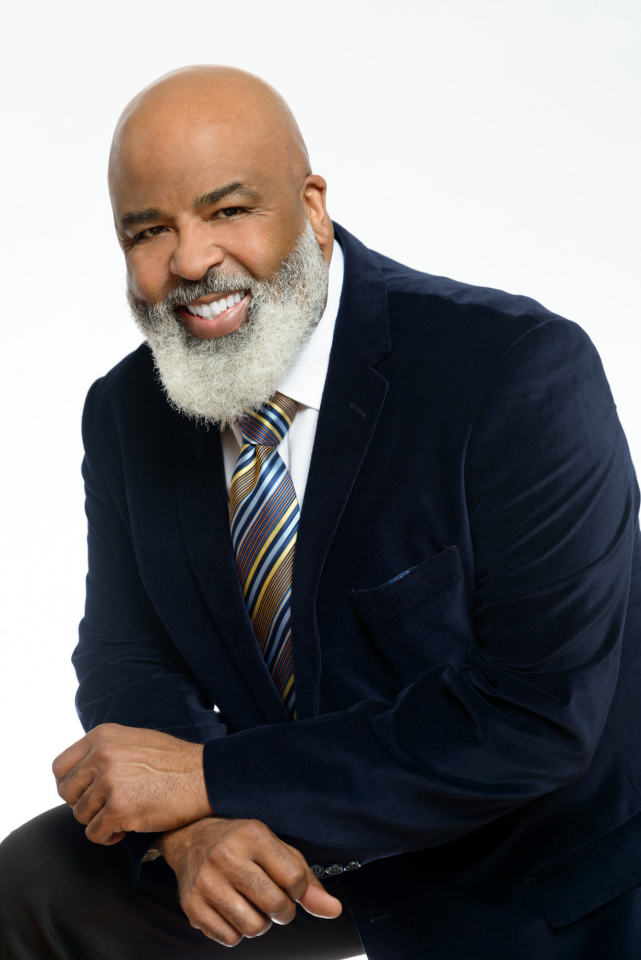 What was it that inspired you to create your company, Dominion Entertainment Group?
I created Dominion because I wanted to develop a platform to create excellent arts and entertainment projects that would provide opportunities for actors, singers, directors, and designers of color. Not exclusively, but in some part try to level the playing field and most importantly to find projects that told our stories in an excellent way. We, people of color, have so many vital, powerful and interesting stories, but yet are relegated to such a narrow narrative. In respect to the theater in Atlanta, though over 50 percent of Atlanta's population is African American, only one substantial theatre company creates works that have African American themes. So, I took a risk and decided to develop my own production company that would potentially create works in the theatre, film and music realm. Thus, we chose the name Dominion. I prayed to have dominion over the things — creative ideas, talents and gifts — that God had bestowed upon me.
And how has the journey been?
That statement, "Be careful what you pray for", is true. No, it has been actually such a wonderful ride primarily because it has taught me every day what a faith walk is. I naively believed that when I started my company in 2012 that I would be able to garner the support of everyone who ever patted me on the back and said "good job." I even went as far as creating a GoFundMe page thinking, I have several thousand social media friends and if say 2000 of them gave $10, I would have $20K start up funds. [It] made sense to me. I received $510 in donations. I was devastated. I was right in the middle of planning to launch my Christmas production, Black Nativity. I was just about to throw in the towel and I was at church and the message was about time, Kairos and Chronos time. Kairos is an ancient Greek word meaning the right, critical or opportune moment. I left there feeling like it was now or never. So I moved forward and turned that $510 into $88Kin four months. I was in awe what God did based on me moving past my fears and going forward on what I felt like I was called to do. Don't get me wrong, there were and still are huge battles. I fight daily. But God proved to me what he can do. Here I am, five years later, gratefully still in the black, taking one step at a time toward my goal.
So who is Robert John Connor?
Robert John Connor or known by his immediate family "Robbie" is a, as my dad would say, "a big round head boy" from Pittsburgh, Pennsylvania. I grew up in a middle-income household with both parents in an area called East Liberty. I always loved music, and performance. I grew up singing in a household where nobody sang. Odd I know. I went to CAPA [Creative & Performing Arts High School] and Taylor Allderdice. Yes, the same school Wiz Kalifa attended. I earned a BA in Communications from Morehouse College and an MFA in dramatic media and theatre from the University of Georgia. I performed a lot in my 20s, acting and singing, stepped into directing in my 30s and put on my producer hat in my 40s. I am the father of a beautiful teenage daughter, Ryan.
Why did you choose A Lesson Before Dying to add to your season?
I have a lot of actor, director [and] designer friends. We talk a lot about great works that don't get done in this town. I selfishly want to work with all of them. They are so talented. I wanted to land on a title that was a great vehicle for great acting and tells an important story. I mulled over titles for months and then out of the blue in a conversation one of my colleagues said to me, "You know I was a wreck after I saw A Lesson Before Dying years ago." I was like, "That's it." 'That's my title." She was a little startled by my fervor. There are so many insightful and smart works that are being ignored or overlooked. I detest dumbed-down entertainment. I love great theatre. It's life changing. "Lesson" is one of those plays.
Why is this show important to see?
I think the biggest failure we have as a people is we don't know the history of things. Today, we have so many examples of how Black men are wrongfully accused but what man doesn't know there is a history to that? It's important to educate ourselves on the history of our culture and what our ancestors and elders navigated and how they found ways in spite of to be of character and dignity. This play is based on the book by Ernest Gaines of the same title. Romulus Linney adapted the book beautifully, and this is not often the case. Most importantly, we need to support local actors, directors and producers who are out here grinding to produce excellent work. Our communities will only grow when we pour our money back into them.
What has it been like working with the Lesson talent and production team?
I am so excited to work with this team. Our director, David Koté, is a superb choice to lead this team of actors to a stellar performance. Our cast is bananas and the entire production team is excited to do such a classic.
Are there future projects that people can look out for from Dominion?
Oh for sure. I learned not to let too much out of the bag until the right time, but we have projects in the works for sure. Our production after Lesson is Black Nativity and that runs the end of November through December. To stay up-to-date on what's next for Dominion, go to our website: www.dominionent.org and subscribe to our mailing list.