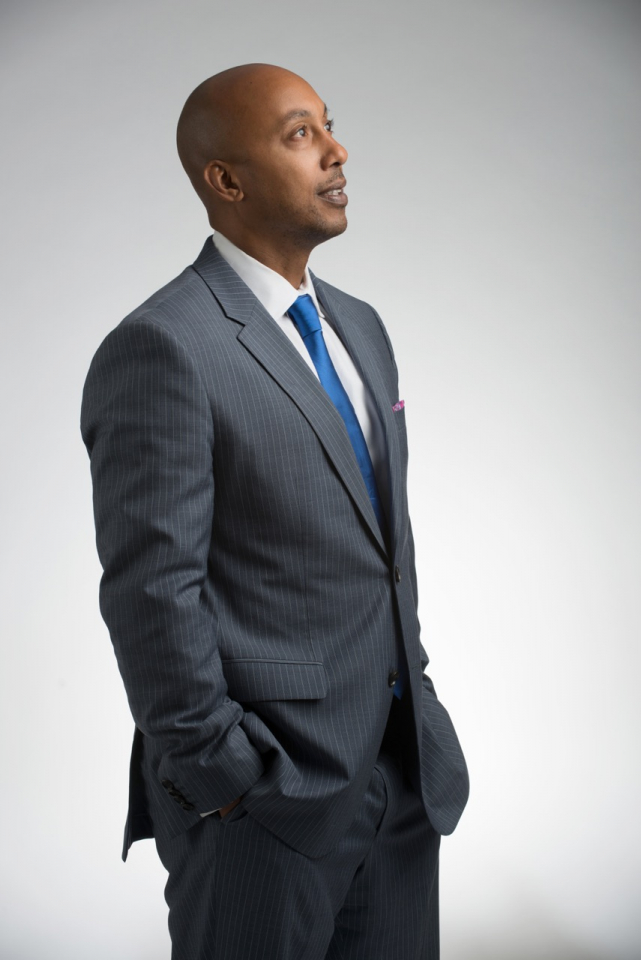 Perlesta A. Hollingsworth Jr. is the managing partner of Hollingsworth Law Firm in Washington, D.C. Read on to learn more about his journey.
What inspired you to become an entrepreneur?
My father owned his law practice since I was probably 3 or 4. My mother was also an entrepreneur who owned an office supply store when I was very young, and later her own political consultancy firm. It is a bit nature and nurture. Ever since I could work, I have always had a job. I delivered the newspaper and worked at the Boys Club as a referee for kids basketball games. My parents nurtured this but also watching them as well as family and friends of my family who owned their own businesses from gas stations and restaurants to funeral home operators. My parents had many friends who ran their own businesses, so it was not unusual to see.
Tell us about your education and practice.
I am a product of the Little Rock, Arkansas, public school system, Hall High School. I am also a graduate of one of the greatest colleges in the world, Morehouse College in Atlanta. It was one of the best experiences of my life, from what was taught in the classroom to learning to deal with people from all walks of life and parts of the country to watching Atlanta grow up as a world-class city. Later, I attended the University of Connecticut School of Law in Hartford, Connecticut, another great public institution.
I primarily have three areas of practice, one is sports and entertainment, both are my passions. Growing up, music played a huge part of my life. I am a '70s child so I was raised on the very best of R&B and soul and the birth of hip-hop. I played instruments and almost every sport but loved football and basketball, so these areas of my practice allow me to feed my passion and keep up on the changing landscapes in both.
My firm is also certified as a CBE (Certified Business Enterprise) with the D.C. government, which means the Hollingsworth Law Firm can bid on contracting opportunities primarily in the areas of legal and business consultation and as a bond counsel, an area of finance which I am hoping to expand.
The third area of practice is personal injury. With the [number] of people living in the DMV, every attorney should have some knowledge in this area of the law. On a weekly basis, people call the firm to ask questions regarding an injury caused by someone else. If an attorney learns the intricacies of personal injury, at best it could be quite lucrative, at the very least it can keep the lights on.
Why did you become an attorney?
It really was in my genes. I began at Morehouse College a biology major with plans on becoming a doctor and unfortunately discovered Spelman College along the way. After graduating Morehouse, I moved to D.C. to work in the administration of former President William J. Clinton and decided I no longer wanted to be a physician. I asked my dad, who was an attorney, whether I should go business school or law school and he advised me that a law degree would open more opportunities. As an attorney, he probably wanted me to go to law school and work in his practice but he was never the kind of dad that pushed us to do what he wanted. I ended up taking his advice. Years later, I heard the story of how my dad ended up being an attorney. He graduated from Talladega College with a degree in Chemistry and plans to become a doctor. Then, a few years after graduating, he was working as a chemist, about to apply to medical schools, when his boss said, "Son, this isn't your passion. You should consider doing something else." He fired him from his job and he decided to become an attorney. Fortunately, we were both blessed. He was blessed with a brilliant legal mind. I was blessed to have been raised with two great parents and opportunities.
As you prepare to celebrate your anniversary of your company, what has been your most proud accomplishment thus far?
Several of them come to mind. I remember thinking in November that, as it stood at that time with the clients I had, if my business stayed exactly like it was I would have to reach into my savings in February. By February, I was thinking I would have to dip into my savings in May. In May, that timeline was pushed to July. I realized that I kept pushing back to date that I would need to dip into my savings to survive and stopped worrying so much how much money I was earning and started focusing much more on being able to provide my clients with top legal services. Another milestone was having a footballer client get signed to a three-year contract with the LA Rams. To hear his and his family's reaction to the offer was priceless. My family was just as excited as if I was being signed.
As a single father of two beautiful daughters, how do you find balance with the demands of entrepreneurship?
This is the biggest challenge. My daughters are ages 8 and 5, and very inquisitive. They'll see me working on a client's file and will ask me questions about the issue. I even let them read the NFL contracts. Even though they don't understand much of the language, being exposed to the terms and concepts I think helps them become more confident. I never asked my father anything about business until I was grown. It helps us to spend time together talking about things other than school and friends. Also, when I'm going on a business trip I take them with me as often as possible. Not only will they be exposed to different cities, but they see that money isn't just loaded onto a card, it's earned. They want to go to Paris next so I've got to find some business in Paris.
Do you have any mentors? If so, who and why?
It has been a bit tough to seek out mentors because in this day and age people are very busy but a few in the DC area come to mind, David Wilmot, a D.C. lawyer and businessman, is a guy I like to pick his brain as much as possible. And as busy as he is, he always answers my calls. Richard Mays, Sr. my uncle and godfather, is another mentor who is an attorney but has had huge success as a businessman. I have more contemporaries who I lean on to navigate the business world and opportunities. Rickey Green, who owns Big Tire America; Calvin Osborne an attorney and businessman who owns real estate holdings, and Attorney Richard Mays, Jr., are personal friends who I listen to and value their ideas on building a business and making moves.
What advice would you share with someone seeking to be an attorney?
First, I would say reach out to as many attorneys as possible to find out their areas of practice. Ask them what they like and dislike about it. Attorneys play many different roles, most people only see litigators or trial lawyers, criminal defense or prosecutors since it makes for good TV but there are many roles for attorneys. Next, I would advise them to go to a law school that you can afford. Use your network as much as possible to help you with law school acceptance, summer internships and ultimately employment once you've graduated. When I graduated from UCONN law school in '99, the economic climate was a lot different than it is now. Even then I used my network to secure a job with the Clinton administration. Everyone has a network it's about building and maintaining relationships and reaching out to them when you need them. Took me a long time to realize that God puts people in your life for a reason, don't be afraid to reach out to them, most people want to help. Also, it doesn't matter where you go to law school but it's important to do well in school. I remember applying for attorney positions 10 years after I graduated from law school and still being asked for my transcripts. It wasn't enough that I'd been practicing for 10 years. Finally, believe that you can become an attorney. It is not easy to do all the steps required but it's not impossible. I'm an example. I'm not the smartest or most talented but I did it.
Describe the ideal client.
The ideal client is one that generally asks questions about the process. An informed client is usually the best client. I remind my clients when they apologize for asking questions or calling at a particular time, that I work for them. It's not the other way around. A client that asks questions gives me the chance to see exactly what their concerns are and it allows me to allay those concerns and show them I am competent. I'm not afraid to say I don't know but I'll get back to them with an answer. This makes clients feel comfortable with me since they know that I'm not afraid to say I don't know.
Where would you like to see your career in the next five years?
I would love to represent a top pick in the NBA and NFL drafts, negotiate a music publishing deal for a local super producer, and be one of the go to minority bond finance counsel firms. Along with that, I'd love to be in a position to hire law school interns every year in each practice area to give them exposure to all three areas of law.