Recent shocking video of Baltimore Police Officer Richard Pinheiro allegedly planting bags of heroin at a crime scene was released by the Baltimore Public Defender's Office. As a result of that video, the suspect who was arrested in January 2017 was released with all charges dropped.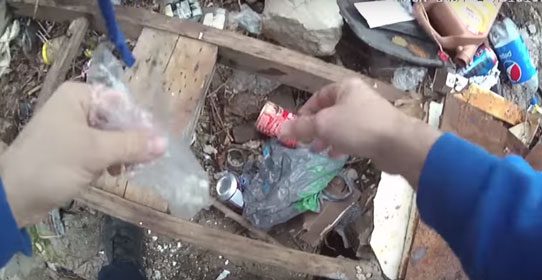 A weak narrative of Pinheiro's defense of his actions caught on video soon emerged from police. Baltimore Police Commissioner Ken Davis stated to media outlet the Baltimore Sun, "To let that initial video that was released by the public defender's office stand all by its lonesome, I think, doesn't paint as clear of a picture as we would like to offer to the community right now."
In addition, Davis has stated that the department is investigating whether Pinheiro and other officers were simply "re-creating" the discovery of the drugs at the crime scene.
Now it has been announced that at least 34 other cases that Officer Pinheiro has been involved with have been dismissed.
Marilyn Mosby, State's Attorney for Baltimore City, has stated that 34 cases will be dismissed while 77 are still being reviewed. Twelve other cases are moving forward. These cases not only involve Pinheiro but also at least two other officers he has worked with and who were seen on body cam video. "The credibility of those officers has now been directly called into question," Mosby said during a press conference on Friday. "As I have stated before, it is incumbent upon us as prosecutors to be the ministers of justice and to do what's right in the pursuit of justice over convictions, while simultaneously prioritizing public safety."
Mosby went on to state that another 77 cases involving these officers are under review, including one incident that involved two arrests and the discovery of drugs at a traffic stop. Mosby indicated that there was a gap in the video before the drugs were discovered by officers. That separate case has been sent to Internal Affairs for investigation.