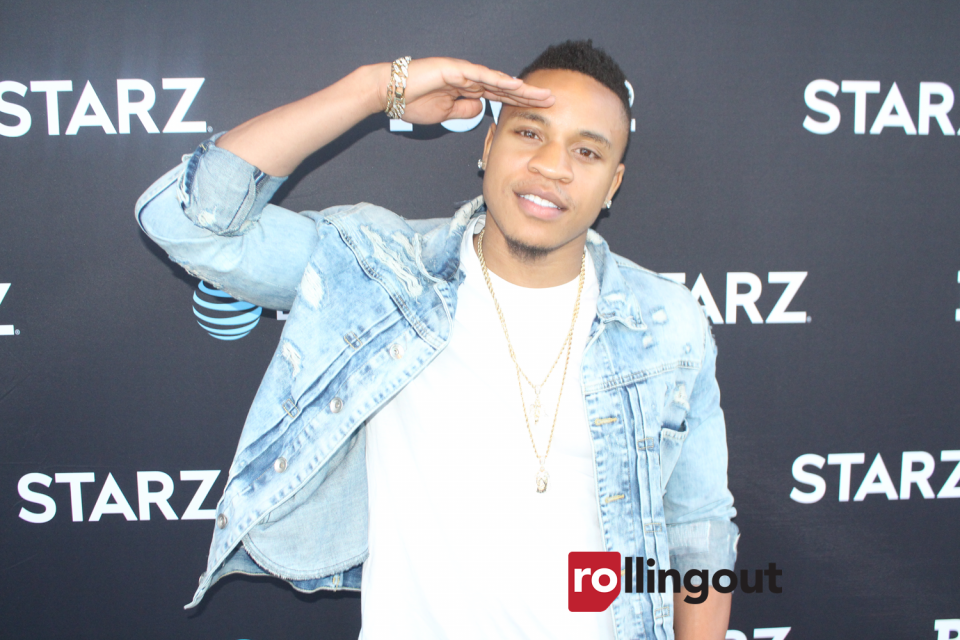 Arguably, one of the best-scripted series on TV right now, this season of "Power" is shaping up to be one of its finest seasons yet. There's so much to look forward to with all the various storylines. Now that Ghost is out of jail (not a spoiler, because everyone on the planet knows that Ghost is out), the plot thickens with all of the main characters having their own set of drama. We can't wait to see what else unfolds for Tommy, Julio, Dre, Tariq, Kanan, Tasha and Keisha during the season.
Rolling out recently spoke with actor and singer Rotimi Akinosho who plays the role of Dre in the drama-filled series. He shed some light on his role this season, as he steps up to take on more of a lead role. Find out what he had to say about Dre, his music, and his upcoming album, Jeep Music.
Let's talk about your role in "Power" this season. What can we expect from you this season?
Well, you know, it's basically the rise of Dre. It's cool because, thanks to the writers and Courtney [Kemp Agboh] for believing in me, she's giving me more work and the growth of the character is showing. And you start realizing, is he [Dre] loyal to himself, is he loyal to Ghost or Kanan?  And by the end of the season, you'll see exactly who he's loyal to.
How does your role with Kanan evolve this season?
Dre knows Kanan is crazy, and he's already dealt with his daughter in a way, so like, he's terrified of him, but he also knows that he's a wild card. So, he doesn't know what to expect. He keeps him close enough to kind of just, you know keep it peaceful for as much as possible. But there's no such thing as peaceful with Kanan. So, you'll see this season.
You also have other things going on other than "Power." You also have a music career. Your music video "Nobody" just came out featuring 50 Cent, who also plays Kanan in "Power" and T.I. How was it like working with two greats on the same song?
For me, people don't know that T.I. was the first one to give me my first offer for a record deal in 2013. And I wasn't mentally in that place. But having two icons just believe in me, and 50 putting me on musically as well — it's just humbling that they've never worked together before, until my project.
T.I. and 50 Cent are definitely some heavy hitters in the music game right now. Who else would you like to collaborate with?
I'm happy, man. I got a new record that's coming out called "Want More" featuring Kranium. But, I like Drake, I think Drake is dope. And I like PartyNextDoor a lot. I think he's really talented. He's dope.
You sing and rap. Is there one that you prefer over the other?
Well, music is like a hybrid today. It's all about melody and people don't really want to hear riffs and all that right now, but I am a singer. My project that's coming out that's called Jeep Music will show all the sides of who I am as an artist.
What can fans expect from your album that's due out on Aug. 4?
It's the story of my past relationship. I called it Jeep Music because I'm from Jersey, so my girl was known for having this dope jeep. And that was a part of our whole relationship. It just shows from how we met, the ups and downs, until the end of it. And it's kind of like a time capsule, so it's called Jeep Music.
So, what's the end of it? Tell us how that plays out?
You gotta hear it. You gotta hear it.