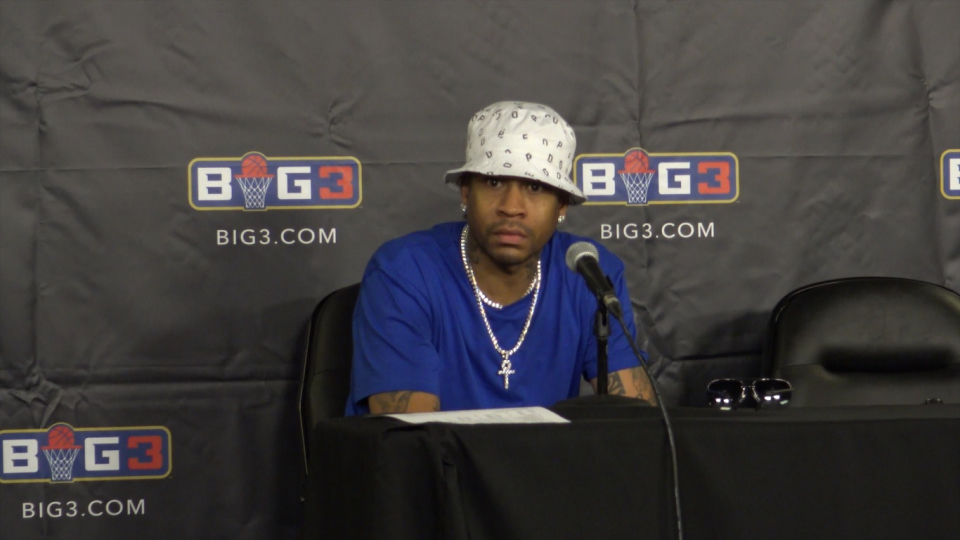 Allen Iverson was spotted gambling at a casino near Chicago the night before the BIG3 tournament's stop in Dallas. A TMZ Sports report shows Iverson at the Rivers Casino in Des Plaines, Illinois, where one witness said he was in there until 3 a.m. on July 30. The report claimed Iverson had been frequenting the casino throughout last week with huge stacks of chips.
A couple of hours after missing 3's Company's 53-49 win, the Basketball Hall of Famer was spotted in a restaurant two miles away from the casino wearing the same clothes he was previously spotted in at the casino a few days prior. Fans that recognized Iverson approached him at the restaurant and asked to take pictures with him, but he declined.
Last week, the BIG3 tournament stopped in Chicago, where Iverson coached 3's Company during a 52-31 loss against league leading scorer Rashard Lewis and the 3 Headed Monsters.
The no-show for Iverson comes two weeks after he announced 20 minutes before games began that he wasn't playing in his homecoming stop in Philadelphia. Iverson was also spotted at a casino in Philadelphia, according to TMZ Sports. The BIG3 came out and said that the league is currently gathering the facts and conducting an investigation before making an official statement on the situation. 3's Company co-captain Demarr Johnson stepped up to the role of player-coach in Iverson's absence.
During the BIG3's stop in Charlotte on week two, rolling out asked Iverson what were three financial tips he would give to incoming NBA players. Iverson advised that upcoming rookies need to find out who their friends are from the start, not be afraid to say no and understand that basketball doesn't last forever.