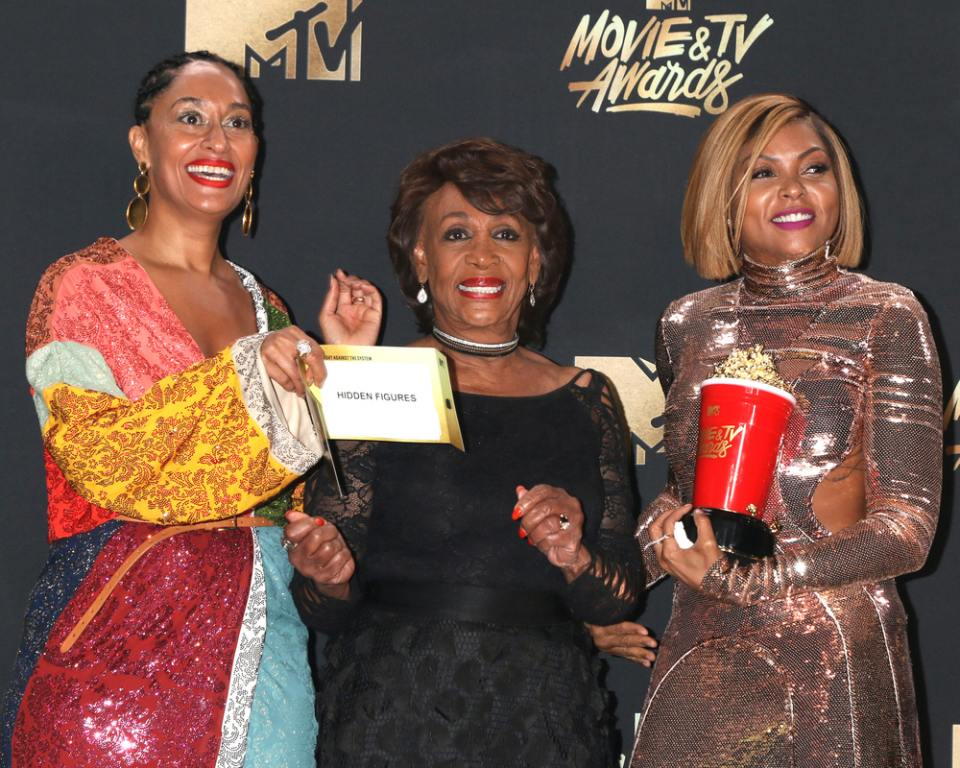 California Rep. Maxine Waters has had enough of the BS (for editorial purposes) short for belief systems. Bottom line? Treasury Secretary Steve Mnuchin obviously doesn't realize when a woman gets fed up, she ain't 'bout that -ish you talkin' and dodge ball you're playing. During the House Financial Services Committee meeting on Thursday, July 27, 2017, the committee's ranking Democrat, Waters, asked Mnuchin why his staff hadn't responded to her letter sent to him on May 23 regarding President Donald Trump's financial ties to Russia.
Mnuchin started mumble rapping. Waters' response was side-eye classic. She said repeatedly, "reclaiming my time, reclaiming my time, reclaiming my time."
You have to see and hear the soundtrack for yourself. It's the latest trending "Auntie Maxine' hashtag.
#ReclaimingMyTime is a unifying call for us to continue to let our voices be heard. This isn't a time for us to shrink back and act like we're not witnessing the most blatant corruption scandal playing out before our eyes in the nation's capital.
This isn't the first time Waters has rung the alarm since Trump took the oath of office. But, now many of us get it. Singer Mykal Kilgore crafted a "Reclaiming My Time" gospel remix that adds light humor but also serves as this generation's see something, say something, do something hymn.