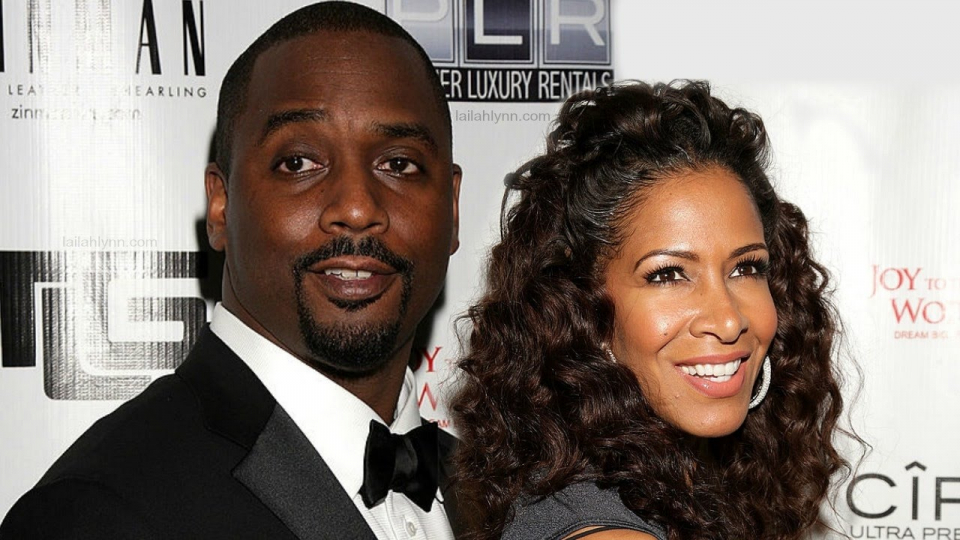 Sheree Whitfield of the "Real Housewives of Atlanta" is now a prison wife, if the media reports just released are true.
Sheree Whitfield is "married" to Tyrone Gilliams Jr., according to MediaTakeout. He is currently serving a lengthy sentence for federal fraud.
Several very convincing photos of Whitfield and Gilliams have been leaked to a source. The photos were reportedly taken at the couple's jailhouse wedding. A source states that Whitfield and Gilliams are now "husband" and "wifey."
It has not been confirmed if the marriage is legal, but the two refer to each other as "husband" and "wifey."
Rumors about Whitfield's jailhouse visits have been circulating around Atlanta for quite some time now.
She's been spotted visiting Gilliams, who was housed in an Atlanta area penitentiary. The innuendos around town last season when Whitfield and her ex-husband Bob Whitfield were on TV acting like they really wanted to reconcile was a false storyline; she was already in a committed relationship with "some inmate."
To refresh "RHOA's" fans' memories, Gilliams is the same "promoter" who allegedly scammed Whitfield and NeNe Leakes out of appearance fees,  causing beef between them (check out the episode below).
At the time, Gilliams was a so-called certified "baller" who allegedly helped Whitfield fund her Chateau by Sheree with the fruits of his ill-gotten gains. As you know, the construction of the home came to a complete halt soon after beginning. Some speculate that it happened because Whitfield was terminated from "RHOA." But others have whispered it was actually due to the fact that Whitfield's money source, Gilliams, was imprisoned.
Before you blame Whitfield, Gilliams is not just some alleged street scammer. He was imprisoned for allegedly concocting a multimillion dollar, sophisticated securities fraud scheme.
So the fact that Whitfield allegedly married this man despite his misdeeds against her is very interesting indeed.