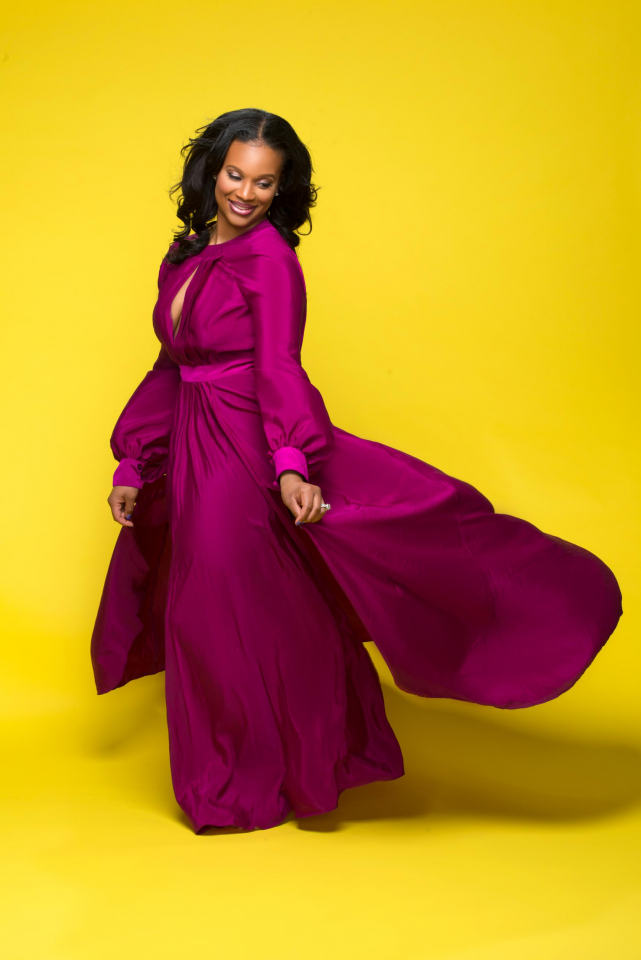 When beauty is the subject matter, most will correlate skin, hair, and fashion with it. Nonetheless, one important aspect of beauty is often overlooked; teeth. Dental hygiene is one of the most important habits you should have, as it's good for your overall health, not just the beauty aspect.
Dentist and owner of 28 to Brush, Dr. Karen Fields has made it her mission to teach this vital routine to children, so they won't depart from it as adults. Named one of Chicago's 35 under 35 for making an impact in her community, as well as taking home the America's Best Dentist of 2016, Dr. Karen Fields' work to promote human welfare is spreading and the world is taking notice.
Rolling out spoke with Dr. Fields to explore the importance of teaching dental hygiene to children and why dentistry is her passion.
What made you go into dentistry?
I knew I wanted to help people since I was a little girl, hence I decided to enter the healthcare profession. Upon arriving at Spelman College, my health career advisor Dr. Barbara Bell was instrumental in my decision to pursue dentistry. She mentioned if I wanted to help people tremendously while maintaining a healthy work-life balance, to consider dentistry. Turns out, her husband was a dentist.  The art aspect of dentistry was appealing; it is my craft and my passion.
What was the driving force for migrating to Chicago to practice dentistry?
I wanted to go to an area where dentistry was taking off. Chicago is that market. I am a native Detroiter, so it was close to home.
You were a part of Chicago's 35 under 35 list for making an impact in the community. Why is community service so important to you?
It is important because it allows little girls that look like me to have an inspiration, just as I was inspired as a little girl in Detroit.  Perfect example:  I volunteered at Alex Haley Elementary School on the south side of Chicago, which served as an inspiration for students to become Dentists.
How important is it to teach proper dental hygiene to children?
It is extremely important. Children gain adult teeth as early as six years old. It is important to establish dental hygiene habits and routines – brushing and flossing – very early. Another segment of my business includes mobile dental service for schools and community centers throughout Chicagoland. We are prudent about teaching the importance of oral health.
What are some of the prevalent dental issues you see in your clients that could be prevented with proper dental care?
Extractions, deep cleaning and root canals for most cases. Brushing and flossing daily will prevent these issues.
How can our readers gain a beautiful white smile like their favorite celebrities?  Are there any cost effective procedures and techniques for the ones that lack insurance?
Over the counter whitening strips are effective.  However, daily Dental care is critical for its effectiveness.  The key part is taking care of your teeth is daily maintenance and six-month recalls to your Dentist.
What's one myth about dental hygiene and/or procedures that you'd like to debunk?
That root canals are painful. I can say the majority of us doctors will make sure things are comfortable andpain-freee.
For aspiring dentists, what is one piece of advice you can give them?
Don't give up. Utilize your resources and ensure to collaborate with your colleagues.
You're a professional, wife, mom, and community activist. How do you manage to juggle all of this?
By the grace of God, with prayer and me time. Zumba is also therapeutic (shouts out to Party with Edgar Zumba on the north side of Chicago!).