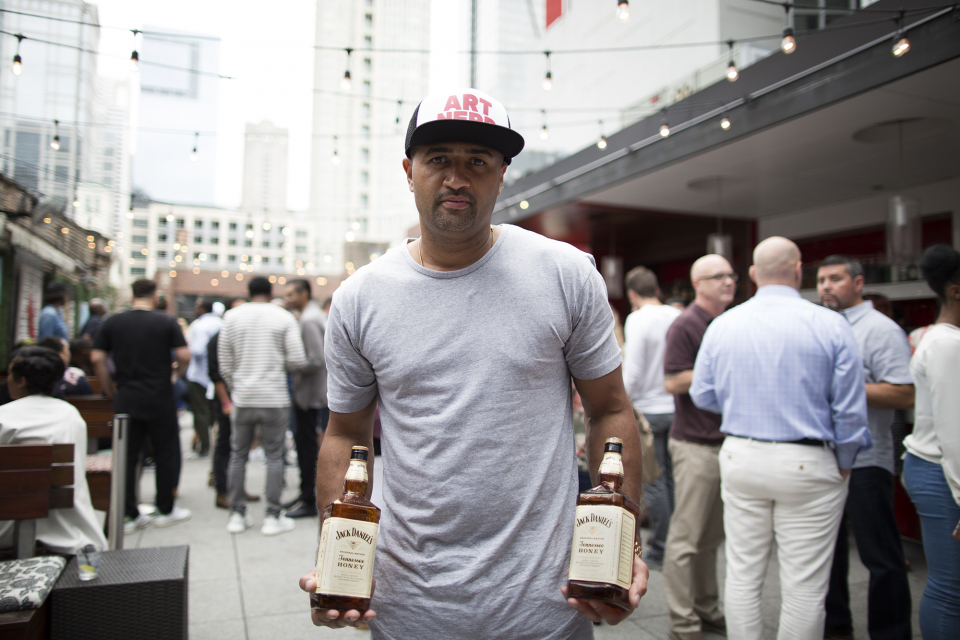 President John F. Kennedy had the right idea when he stated, "If art is to nourish the roots of our culture, society must set the artist free to follow his vision wherever it takes him." Artist P. Scott's vision led him from New York to Chicago and the gifts he's bestowed upon us with his talents have created a culture that transcends race, age, politics and ideology. The unveiling of his powerful new solo exhibit "The Paper Weight" on Joy District's rooftop in downtown Chicago brought a myriad of diverse worlds together and created a sphere of its own.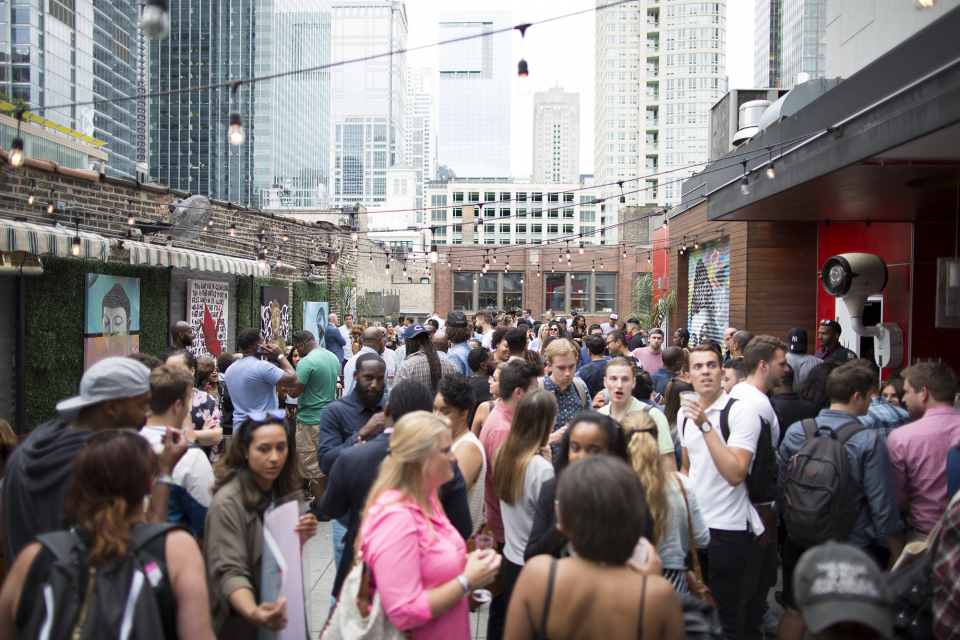 "The Paper Weight" exhibit was a visual journey of Scott's coming-of-age tale as an artist. Guests sipped custom Jack Daniel's cocktails while viewing art that contained the uncanny ability to speak straight to the heart. Emitting vibrations of growth, serenity, and positive energy, the details of each piece were magnetic and captivating, drawing the viewer into a world of colors that could be seen and felt. The graffiti spoke of Scott's urban roots, whereas the Buddhas were a testament to his steadfastness in faith. As guests moved through the exhibit, more stylistic trends became evident; the use of origami, the number 4, black-and-white patterns and pyramids.
The air became thick with banter as art gazers exchanged analyses of their favorite pieces of art and passionately conversed about the things they personally took away from it. Regardless of the variations in interpretations, one thing was universal:  "The Paper Weight" was a solid exhibit with dope vibes felt at everyone's core. Guests walked away with a firm grasp of who P. Scott is as an artist, and with an even greater respect for his evolution in his craft. A craft that has managed to create a world where inclusivity, peace and love radiate brighter than the sun. Who wouldn't want to be a part of this?
If you missed the opening, fret not! There will be a second opening for art lovers ready to partake of this trailblazing exhibit. Stay tuned to P. Scott's Instagram page @pscottart for the announcement. Additionally, "The Paper Weight" will be on display at second Friday Pilsen Art Walk on Aug. 11.
In the meantime, check out some pictures from the event below.