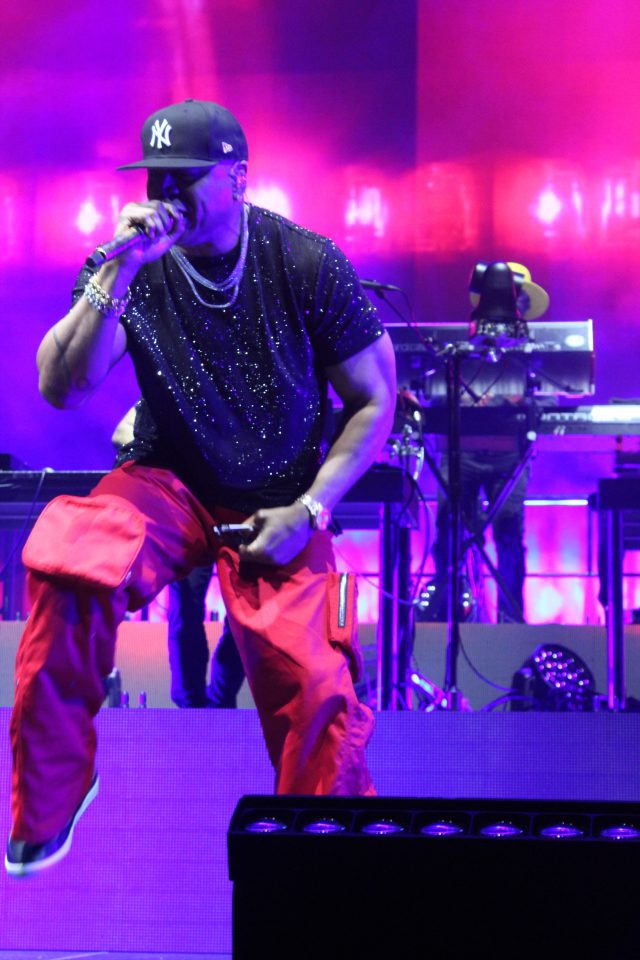 On Aug. 13, The F.O.R.C.E. (Frequencies of Real Creative Energy) tour visited the United Center in Chicago and the 50 years of hip-hop celebration continued. The tour is headlined by Rock and Roll Hall of Fame Inductee, Kennedy Center Honoree, two-time GRAMMY Award-winner, and hip-hop icon LL Cool J. The historic tour marks LL Cool J's first headline arena tour in 30 years.
The Legendary Roots Crew started with their classics and did double duty as the house band for the other acts to follow. Hometown favorite and Grammy, Oscar and Golden Globe award-winner Common set everything off the way a South-Side Chicagoan should. His smooth flows and impeccable cadence created the proper hip-Hop vibe for the culture. It also created the right mood to introduce the G.O.A.T. LL Cool J to the United Center stage. LL came out of the shadows performing his song "I'm Bad" with the same energy of the 16-year-old who hit the scene decades ago.
LL, who is in his 50s, is in tip-top shape. He works the stage, jumps up and down, and speaks every word of every verse himself, with background help from Black Thought.
The God Emcee Rakim was the next to perform and spit fire from start to finish, at one point going acappella, demonstrating his timeless verses. DJ Jazzy Jeff brought the cuts, scratches, and pure skill to the tables and showed the United Center why he is more than Will Smith's DJ.
Bone Thugs -N- Harmony was next, noticeably missing Wish Bone and Bizzy Bone. They continued going through their classics and closed their show with the hit "Tha Crossroads."
Doug E. Fresh came out with the original Dougie dance move while showing why he is considered one of the best showmen in entertainment. Slick Rick joined Doug E. Fresh on stage with a neck full of jewelry that lit up the United Center. He kept it as cool as only Slick Rick could while delivering his witty verses.
LL Cool J closed out the show on a high level and proved why he is indeed the greatest of all time.
This F.O.R.C.E. tour is an excellent encapsulation of 50 years of hip-hop. 
Check out a few pictures below.