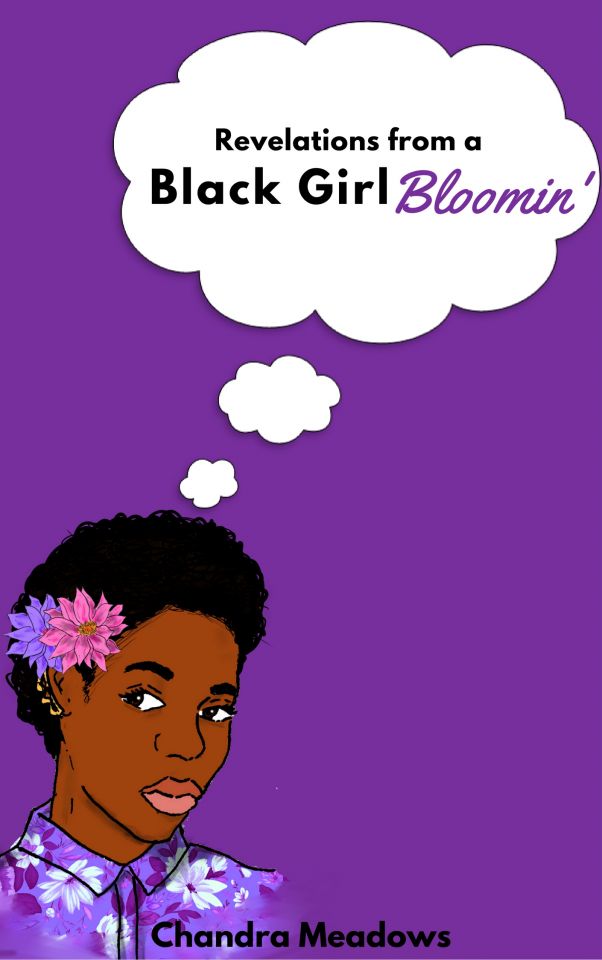 This millennial world is a much different landscape than the world those of us born in the '70s and '80s remember. Social media and the ability to communicate and engage seamlessly on a global platform are the biggest contributors to this changing backdrop, but according to debut author Chandra Meadows the process of coming into one's womanhood as a young Black girl is still very much the same. In Black Girl Bloomin' Meadows shares an almost painfully candid perspective of a young girl growing up in the South, struggling with the age-old issues Black girls have battled with for decades. Her book is a collection of narrative poems that detail Meadows' awareness, struggle and eventual triumph to becoming comfortable in her own brown skin.
Meadows debunks the myth that we've overcome intra-racial color bias and gender bias. We've embraced "Black girl magic" but according to Meadows those Black girls are still burdened with their roles as women and feeling as though their voices don't matter.
Meadows' prose is a beautifully innocent glimpse into a young woman's fight to claim her independence and build her self-esteem in a world that is content to pass her by simply as a "have not." She organizes the book into three sections: Seeds, Water & Sunlight, and Bloom. Meadows illustrates her personal journey, learning to conquer her internal demons, finding confidence and falling in love with her beautiful self.
The poem "Feminism" gives a great glimpse into the collective prose of the book.
For more information, visit www.blackgirlboomin.com