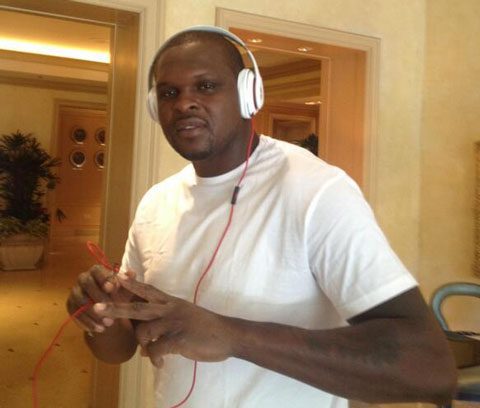 A loud street party in the Watts section of Los Angeles has resulted in the arrest of NBA star Zach Randolph, according to media outlet TMZ. Randolph was among a large group of people who were drinking, playing loud music and smoking weed as they blocked the street.
Police responded to the rowdy scene and three people took off running as they held their waistbands. Police gave chase and detained Randolph and the other two men after a short foot chase. Randolph had a backpack which was searched and police recovered approximately two pounds of marijuana. Also arrested was Stanley Walton, 43, on suspicion of carrying a gun as an ex-convict.
As the men were being arrested, the crowd began to get upset and soon a disturbance erupted. Police stated that five police cars and one sheriff's vehicle were damaged by the unruly crowd. According to the LAPD, two guns were recovered, they impounded two vehicles and seized narcotics.
Randolph was charged with felony possession of marijuana with intent to sell because of the large amount found in his possession. His bond was set at $20K, which was paid and he was released a few hours later.
In July, Randolph signed a $24M contract with the Sacramento Kings after leaving the Memphis Grizzlies. The team issued a statement saying it was aware of the situation and would have no further comment at this time.
Randolph's agent and attorney Raymond Brothers told the Associated Press on Thursday, "The charges are false and misleading. We're looking at all options to resolve this matter."