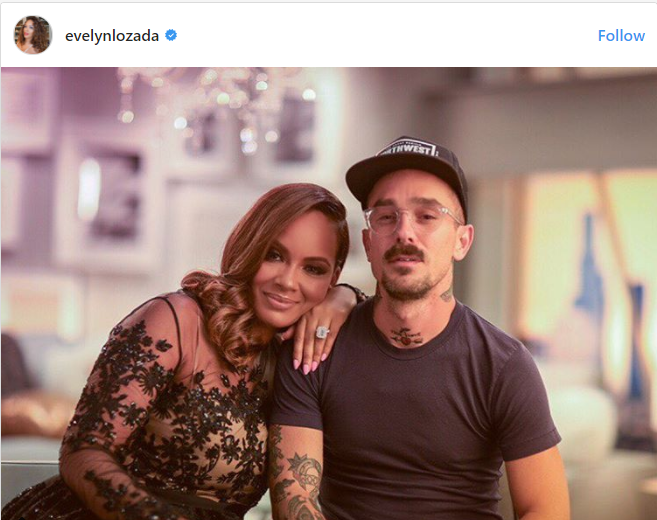 Despite being a single woman again, Evelyn Lozada is reportedly holding on to a keepsake from her engagement. As previously reported, the "Basketball Wives" star and her baby daddy, Major League Baseball star Carl Crawford, split in February after Lozada allegedly procured evidence that Crawford was cheating on her.
And while Crawford's team is remaining mum on his breakup with the reality star, new details from #TeamEvelyn are leaking.
According to the folks over at TMZ, Lozada has absolutely no intentions of returning the engagement ring the baseball star gave her in 2013. Instead, the 14.5-carat ring that's worth a whopping $1.4 million, will be kept in a safe and eventually passed down to Lozada's children, Carl Leo and Shaniece Hairston.
"Legally, Lozada is obligated to give the ring back — since an engagement ring is considered a conditional gift in California, the condition being she has to get married. But sources close to Lozada tell us … Crawford ain't getting it back, period."
Evelyn will be seen on tonight's "Basketball Wives LA" reunion defending her decision to donate to Jackie Christie's daughter's GoFundMe.
Meanwhile, there is a lot of speculation about Lozada's truthfulness in convincing producers to allow her to return to "BBWLA." Lozada made her engagement and upcoming nuptials to Crawford part of her enticing storyline. But since the couple broke up in February, Lozada should not have included that in her negotiations with producers.
Born in New York City, Lozada, 41, is of Puerto Rican ancestry. She was engaged to NBA star Antoine Walker with whom she had a 10-year relationship with from 1998 until 2008. On Nov. 16, 2010, Chad Johnson proposed to Lozada; they had been dating since earlier in the year. On July 4, 2012, she married Johnson in Saint Martin. In August of 2012, Johnson was arrested on a charge of domestic battery according to the Davie, Florida, police. On Aug. 14, 2012, Lozada filed for divorce claiming that her marriage was "irretrievably broken" and the divorce was finalized on Sept. 19, 2012. On Sept. 21, 2012, Johnson entered a plea of no contest to misdemeanor domestic battery, avoiding jail time in an agreement with prosecutors and Lozada. Johnson received a year of probation.