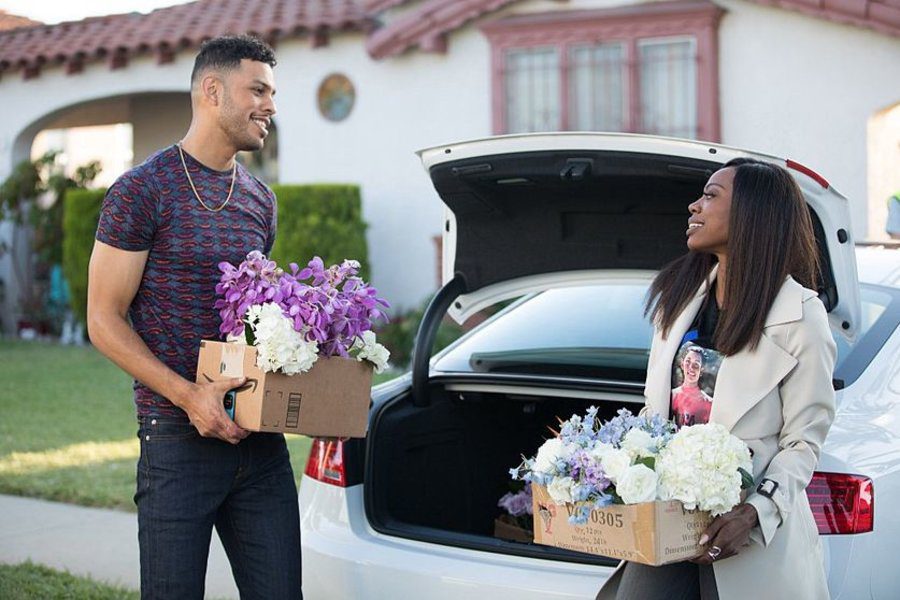 We all define relationships differently and with our social constructs constantly evolving, we've begun to define marriages differently also. Monogamy has become less of a cultural staple and open and nontraditional marriages are becoming more commonplace. In the latest series of HBO series "Insecure," Issa's bestie Molly (Yvonne Oriji) realizes she has feelings for her childhood friend Dro (Saruna J. Jackson). Unfortunately, Dro is married, so the book is closed on the possibility of truly realizing their chemistry. However, a candid conversation reopens the matrimonial book as Dro explains that he and his wife have an open marriage. Dro cracks the door further by suggesting the two of them could explore their feelings without consequence although she is friends with his wife too.
Initially, Molly turns him down but after learning a family secret that breaks her heart, Molly succumbs to her desires and sleeps with her friend, who is married to her friend. We'll have to watch the remainder of the season to see how this plays out for Molly, but realistically it's probably going to get a bit complicated once the wife discovers her friend has slept with her husband. Another pressing issue is what Molly should do if she discovers she has substantial feelings for Dro and wants more from him than just being his side piece on occasion.
While open marriages are established through an agreement between husband and wife, it's hard to say if those agreements extend to those outside of the relationship. Kenya, 31, is in an open relationship with her husband Derrell, 47, but she acknowledges things have become complicated when a few of his side chicks wanted to become more than just a side. "I'm OK with Derrell sleeping with other women but sometimes those women get delusional and they see themselves in the wifey spot. We've had that happen a few times and it's up to him to check the women," Kenya shares.
Whether Molly and Dro will encounter this complication remains to be seen, but with their past history as friends and obvious sexual chemistry, the odds aren't in their favor. Open marriages might be a viable internal option for some couples, but we never see how many outsiders are negatively affected by being a willing external participant.
Let us know what you think. Would you have a relationship with someone in an open marriage? Why or why not?