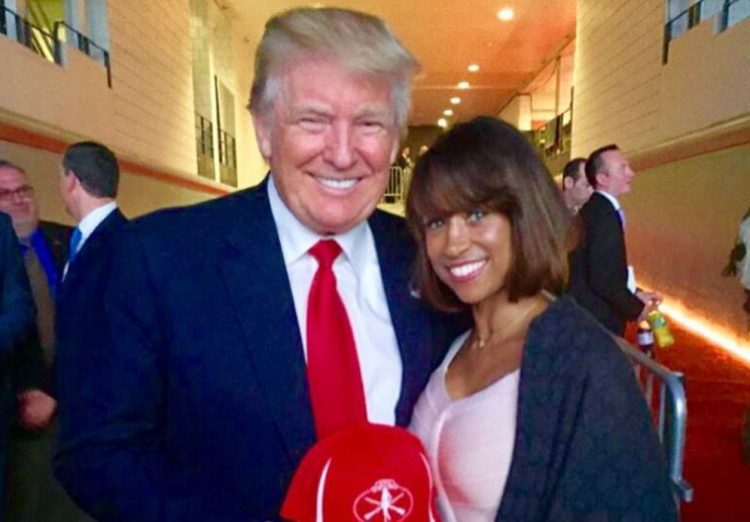 Actress Stacey Dash is still making asinine comments even after being banished from Fox News. This time, she came for none other than beloved California Congresswoman Maxine Waters.
Dash retweeted a post about Waters' Black Girls Rock acceptance speech where she blasted her alt-right, ultra conservative "haters."
"They would have me believe I'm too Black, I'm too confrontational, I'm too tough and I'm too disrespectful but now I know I'm just a strong Black woman," said Waters.
For this, Dash called Waters a "corrupt media buffoon" and Black Twitter rushed Dash's comments and blasted her into oblivion.
The blowback was so fierce that Dash tried to take her comments back, to little avail:
Ok. I digress. I should not name call. She's NOT A WARRIOR OF TRUTH.

— Stacey Dash (@REALStaceyDash) August 24, 2017
Social media wasn't trying to hear Dash's hallow apology either:
Fun how @RepMaxineWaters "15mins" is lasting longer that @REALStaceyDash entire career. https://t.co/lUcz6nVqWW

— Clumsy King 🤴🏾 (@CushKobain) August 24, 2017
And if anyone knows about corrupt media buffoons sucking up their late in life 15 minutes……Girl, have a seat pic.twitter.com/vPwfUfDlMO

— Ur Arrogant Observer (@soulboy30) August 24, 2017
Stacey Dash has aged like Mother Gothel after Rapunzel cut her hair off so her opinion doesn't worry me. pic.twitter.com/6ujOWbiw4x

— Rosetta Bone (@ladyblovebytes) August 24, 2017
Did tomi steal your shine? Oh wait neither one of you actually have a job

— Forced Immigrant (@Djunity) August 24, 2017
Stacey Dash is talking about other people's 15 minutes of fame?

Clueless came out 22 years, one month and 5 days ago, buddy.

— local chaos person (@disnazzio) August 24, 2017
Reclaiming my time because this post was a waste of time reading @REALStaceyDash

— anissa george (@sweet_a_berry) August 24, 2017
Me waitin to see this coon in public pic.twitter.com/PO9s9r8R9y

— She Too Real (@SheTooReal1) August 24, 2017
— Jasmine Samantar (@shunkaroon) August 24, 2017
— Beauty In A Glass (@vinoustravel) August 24, 2017