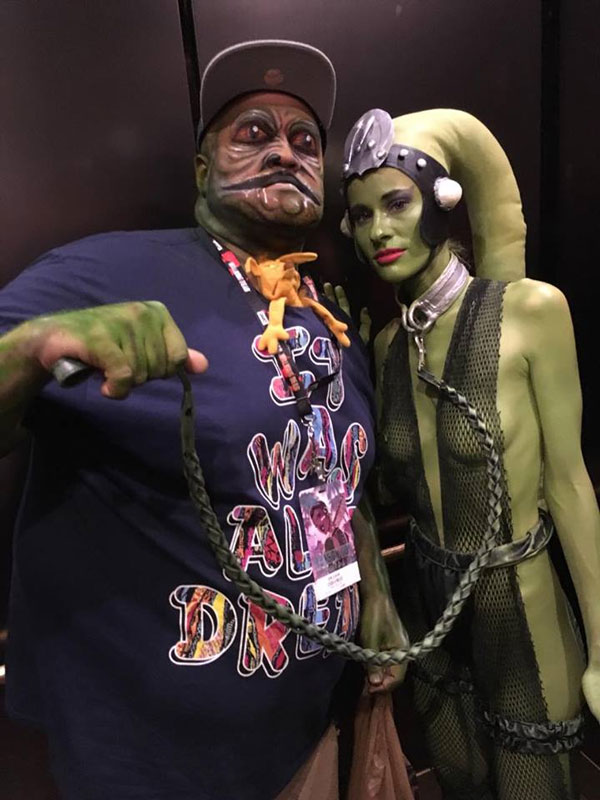 When DragonCon first started a  little of 30 years ago, it was a gathering of gamers, comic book fans, and pop culture fans. Over the years it has transformed into an annual gathering that in 2017 will have over 82K participants. One of the big draws at DragonCon is "cosplay."  People participating in cosplay activities spend hours and big money to look like their favorite character from pop culture and sci-fi. This includes looking like sexy comic book vixens such as a leather clad Catwoman, Storm from the X-Men, Black Widow from the Avengers and much more. There are also men who cosplay well known male heroes and characters.
However, some DragonCon attendees have taken it to a very adult level. There are individuals and groups who enjoy leather and other fetish wear as part of their cosplay outfit. This week the popular website craigslist has numerous ads that relate to hooking up for NSA, no strings attached, encounters. On social media dating sites such as Tinder, there are many dating profiles that are specifically looking for DragonCon attendees. On one fetish dating website, there was an announcement of a speakeasy party in a hotel room, invited participants will be given a secret code to attend.  Many couples who are into swinging have also stated that DragonCon is their favorite place to find partners.
But all of this is between consenting adults with many over the age of 40. There are also many opportunities for people to have non-sexual encounters. One official DragonCon activity that takes place is "Light Speed Dating" which is the same as speed dating but for fans of pop culture. On the first night of speed dating, a participant noted that there were at least 40 men and five women participating in the approved event.
So if you are a pop culture fan looking for a special someone, DragonCon 2017 might be the right choice this Labor Day weekend.