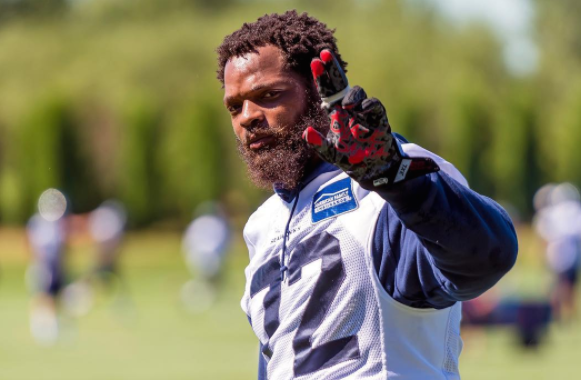 On the night of Floyd Mayweather vs. Conor McGregor fight in Las Vegas, Michael Bennett was allegedly arrested for being Black in America. Following the fight, a reported shooting occurred on the Las Vegas strip and dozens of police appeared on the scene. One police officer approached Bennett and placed handcuffs on his wrists. The officer threatened to shoot and kill Bennett.
Bennett used social media to share his story of what occurred on that night.
"I have always held a strong conviction that protesting or standing up for justice is just simply, the right thing to do," Bennett wrote. "This fact is unequivocally, without question why before every game, I sit during the national anthem–because equality doesn't live in this country and no matter how much money you make, what job title you have, or how much you give, when you are seen as a 'N—–.'
Bennett said that he is considering a lawsuit against the Las Vegas Police Department.  Here is Bennett's letter in full.