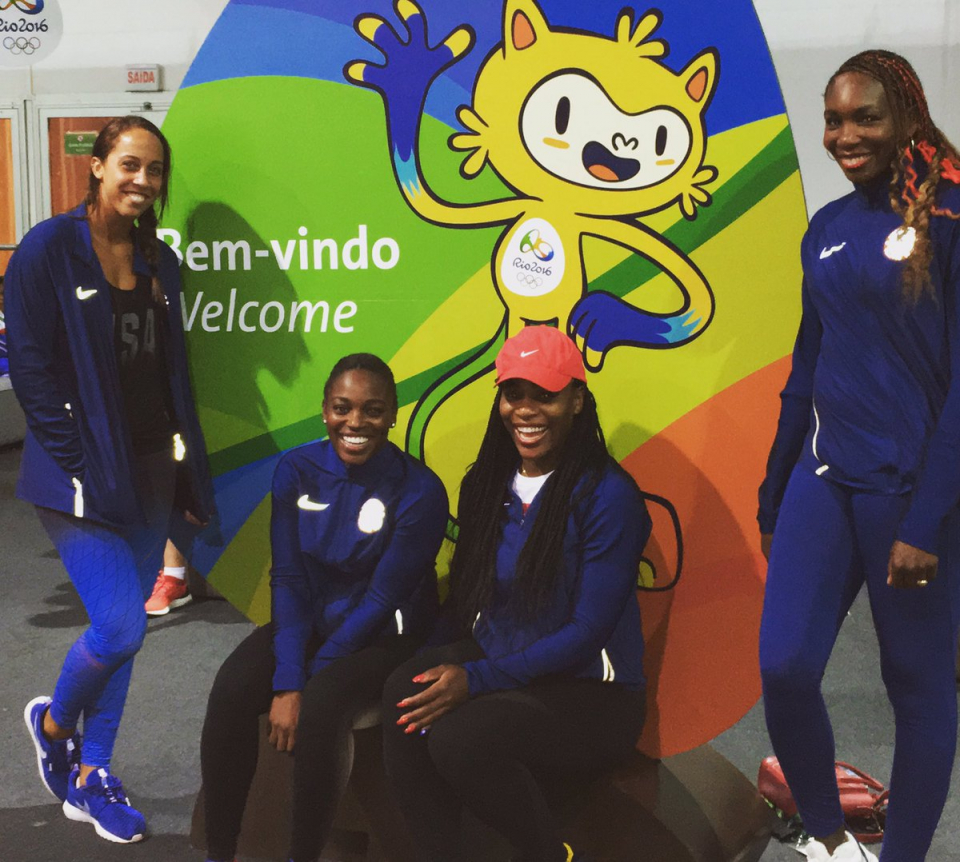 Tennis might just be in good hands after all.
On Sept. 7, Sloane Stephens and Madison Keys set up a historic final at the U.S. Open after two impressive performances in the semifinal round. It's the first Grand Slam final between two Black women that doesn't include a Williams sister.
Stephens defeated No. 9 Venus Williams 6-1,0-6, 7-5. Williams had a 5-4 lead in the third set and it looked like the veteran was in position to pull away and close the match in expected fashion. The 24-year-old Stephens had other plans, however, as a look of fire arose in her eyes. For every power-filled hit Williams delivered, Stephens returned with a hit even more powerful. When Williams appeared more fatigued, Stephens strategically placed the ball in spots on the court she knew Williams could no longer hunt down. Slowly but surely, fans were watching a turn of the tide before their eyes in that final set.
"Obviously things didn't go my way in the second set, but I didn't get too down on myself and knew that at some point I would have an opportunity and it was whether I decided to step up and take advantage or not was going to be the deciding factor and I think I did that extremely well at the end of the third set," Stephens said in the press conference after the match. "It was just a matter of stepping up and taking the opportunity when it came."
Keys defeated CoCo Vandeweghe 6-1, 6-2 in less than an hour. Contrary to Stephens' match, there weren't any challenges for Keys to overcome in her match.
"At some point, I thought she might start running a little colder than what she was doing," Vandeweghe said after the loss. "I was fighting as hard as I could, as long as I could, but she stayed hot the whole time."
Both Stephens and Keys first came on the national scene after beating Serena Williams early on in their professional careers. However, Saturday's match is still the first Gand Slam final for both players. Stephens' ranking went as low as No. 934 this year because of recent injuries. She said she watched this year's Australian Open in January while home bound and in a cast.
While her father is a Black man, Keys said she doesn't wish to be identified as Black or White. Stephens said that it's amazing to have three Black women in the semifinal, to begin with.
While Stephens is 24 and Keys is 22, Serena being 35 and Venus being 37, fans are witnessing the baton being handed down to the future stars of tennis during this U.S. Open. This year's PGA Championship landed its lowest rating since 2008. Since the dominant days of Tiger Woods, although the sport has brought some fresh faces to the spotlight, golf ratings are down in general. There's a large concern for the state of boxing after Floyd Mayweather, Jr. looks to be retiring for the last time in his career. In tennis though, Keys and Stephens have shown excitement in their play this tournament that has kept fans engaged, even without an iconic Serena.