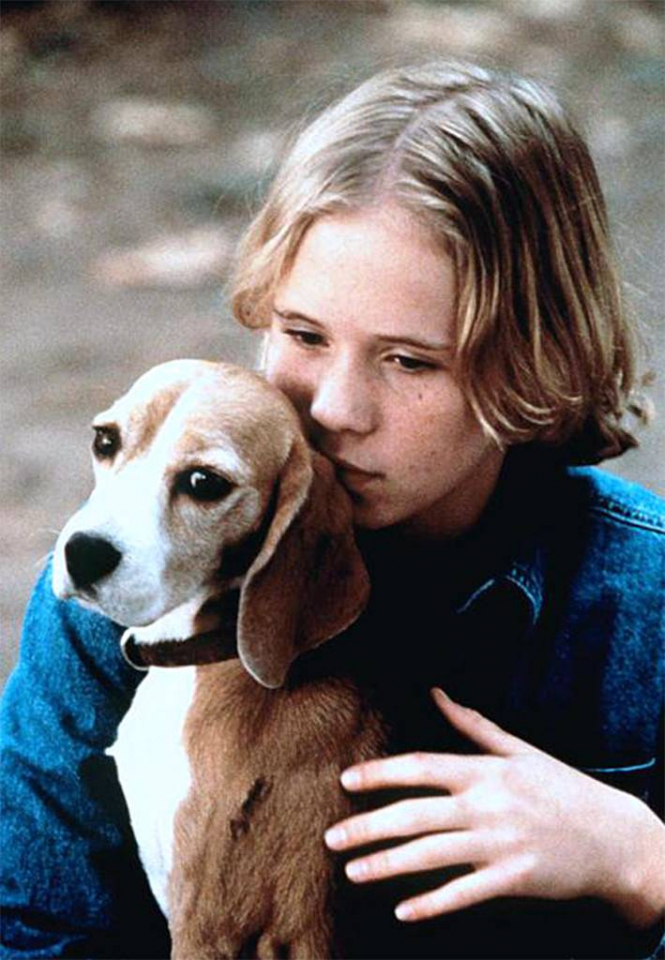 Blake Heron, best known as the young boy who stole our hearts in the Warner Bros. family drama Shiloh, has passed away. He was 35.
According to TMZ, Heron, who made his film debut in the 1995 Disney movie Tom and Huck playing Ben Rodgers and in the TV series "Reality Check" as Bud McNeight, was found dead inside his Los Angeles-area home on Friday morning. While Heron's girlfriend call the paramedics who reportedly spent 40 minutes trying to revive him, he was pronounced dead at the scene.
The Los Angeles County Department of the Medical Examiner-Coroner and his former manager have confirmed his death.
Just two days prior, Heron, who battled a heroin addiction, checked out of rehab and was allegedly sick over the last few days with the flu, multiple outlets report. No illegal drugs or evidence of alcohol use were discovered. However, several medications prescribed for the flu were reportedly found.
After Shiloh (1996), the former child star landed smaller roles in film and television projects including We Were Soldiers, "Boston Public" and 11:14. He most recently co-starred in A Thousand Junkies, which premiered at Tribeca Film Festival in 2017.
The actor touched on the film and his own struggle with addiction in an April interview on YouTube, explaining, "I started doing drugs when I was about 12, typical smoking weed at first and drinking and what not. It quickly progressed … and I lost everything. I lost my career, I lost all of my money, I lost possessions, and most importantly, I lost myself. I felt like I lost my soul."
Meanwhile, Heron's Shiloh costar and "The Handmaid's Tale's" Ann Dowd told People she was deeply sadden to learn of his passing. "Blake Heron was a very sweet, kind, generous and talented young actor and it breaks my heart to hear of his death. My deepest sympathy to his family," she said.
Our thoughts and prayers go out to Heron's loved ones at this time.