Love's Last Episode was the highlight at The Screening Room ATL's Wednesday night gathering. This is an amazing platform for filmmakers, directors and producers to introduce their work to a crowd of industry peers. Oragnizer Kahlimah Gaston and her partner Chris just celebrated one year of being able to allow those truly passionate about their projects to promote twenty minutes or less of their film or project followed by a short Q&A.
Gaston and her partner allowed something different to take place with the play, as the two lead actors, Reese Haines and Saidah Wade, were able to do a live enactment of a scene from the play after a short promo clip played. Last Love's Episode tells a story of a young man named Michael Love who is a celebrity real estate broker dealings with male issues that aren't usually addressed in today's society.
The play highlights the ups and downs of a man struggling to find love while overcoming a deep, dark secret from his past.
"One of the special things about being an actor is accepting a role that's totally different from the person you are in real life," says Haines of the character Michael Love. "I was totally unable to relate to him, as I am nothing like my characte,r so this role was very challenging because I truly had to jump into character so to speak to pull it off and be convincing."
Wade expressed that she chose to participate in the play because of her love for theater. She loves the fact that on stage you have to get it right the first time, because there is no editing in front of a live audience.
The writer, producer, and director of the play, Faizah Imani, was unable to attend the event due to a tech rehearsal happening at the same time. One of the things shared with the audience was the fact that Imani is also a thespian and is very passionate about theater. She has poured her blood, sweat, tears and savings into this production. Imani is currently homeless and although she works a full time job, it's just not enough. However, she won't let anything stand between her and making her dreams come true.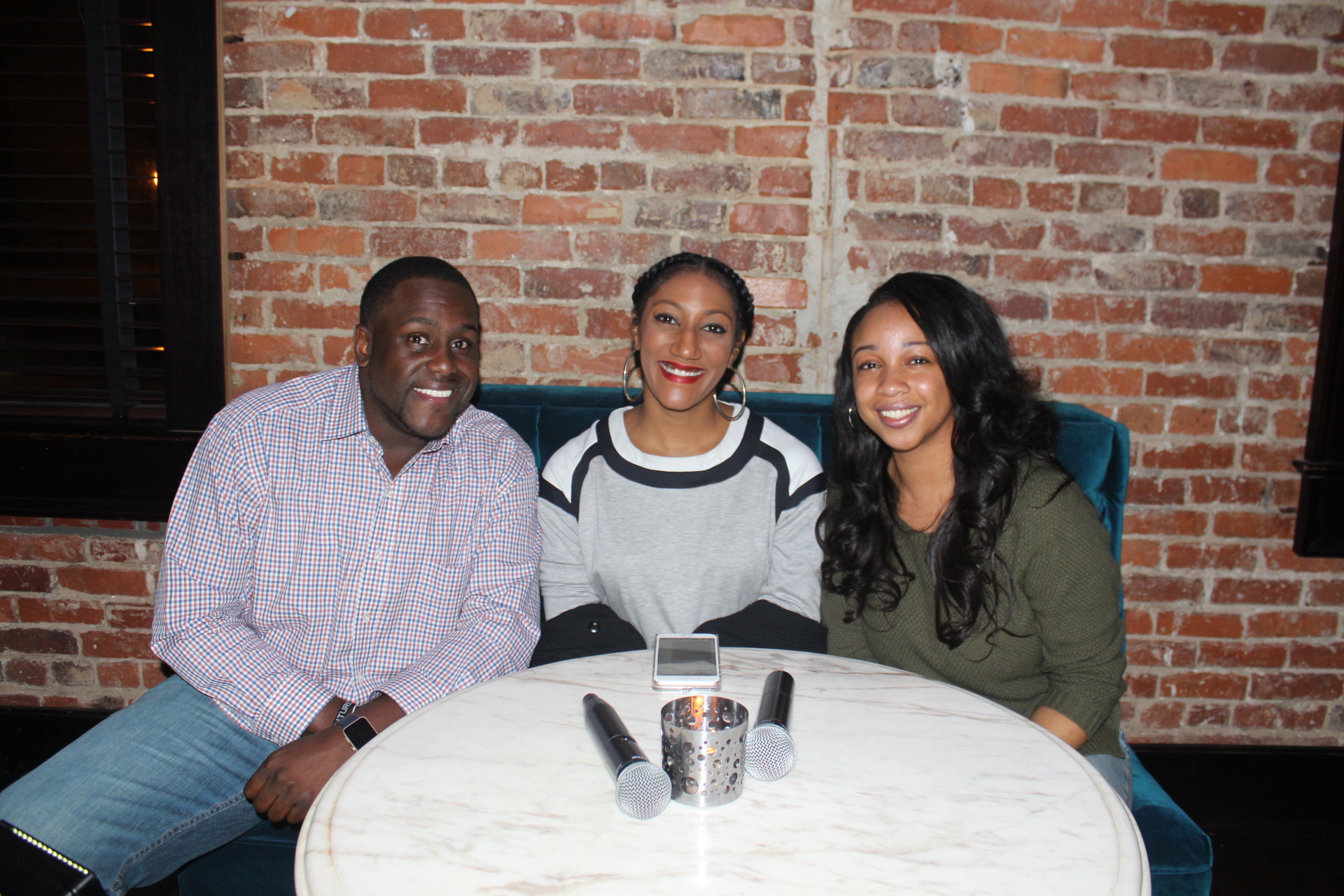 Love's Last Episode is opening Sept. 10 at the Porter Sanford Theater on Rainbow Drive in Decatur, Georgia, 3-7:30 p.m. Tickets will be available at the door.
Below, find a clip of the scene from the play.