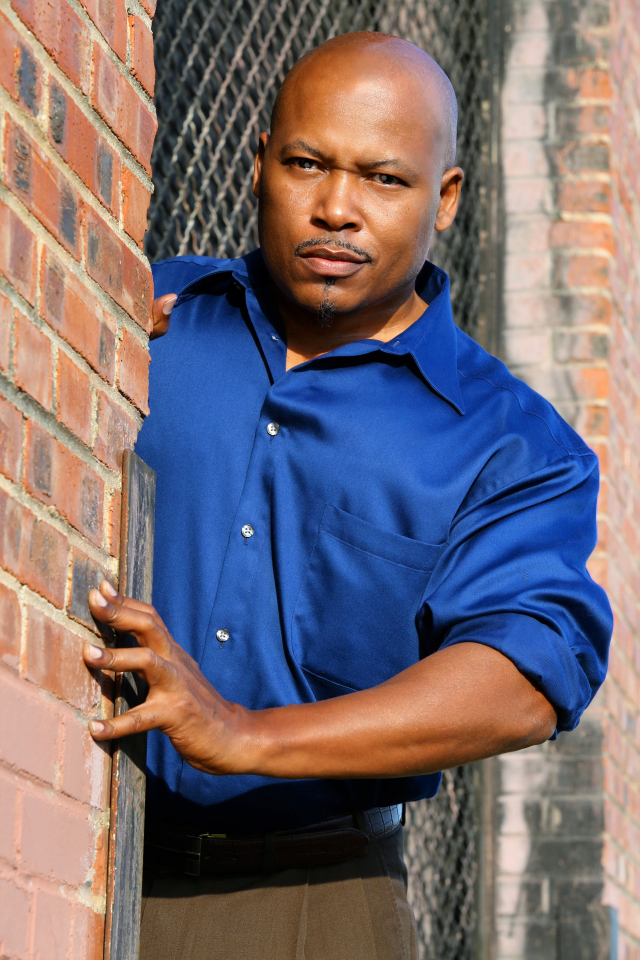 Check out our conversation with talented photographer Ferrell E. Phelps Jr. as he discusses his most notable photography project and the unique experience he creates for his subjects.
What inspired you to become an entrepreneur?
What inspired me to become an entrepreneur would certainly be both of my parents, Gladys E. Phelps and Ferrell E. Phelps Sr., who were both business owners. My work ethic certainly mirrored what I saw in them.
At what point did you realize that you were successful enough to be a photographer full time?
I actually prayed about transitioning from working for a company to working for myself. I did so shortly after I was placed on work probation at my job for not attending meetings on my day off. It was then that I felt God's gentle nudging to leave at that time and work for myself. I never looked back. But, after giving my two-week notice, the general manager told me to never think of opening a studio and that I'd never be successful. I truly thank God that I didn't buy into what he said. It nearly crushed my spirit as an entrepreneur.
What has been your most notable photography project?
One of my most notable projects would have to be my book, In My Lifetime, honoring our first African American President Barack Obama, which was a pictorial essay that was dedicated to him during the inauguration by Yolanda Adams. It currently sits in several libraries.
What can a client expect from the experience from shooting with you?
My clients can expect a fun a time and an experience like no other. I am told often that I have the ability to make them relax and remove [their] inhibitions about being in front of the camera. It's truly great for clients that may be a little intimidated.
What advice would you give someone who is interested in becoming a photographer?
For someone interested in becoming a photographer, I would say practice and study other photographers that have achieved success and have staying power in the industry.
Who are some of your notable clients?
Some of my most notable clients prefer to stay private, however there are others such as Dionne Warwick, Nancy Wilson, Beyoncé Knowles, Destiny's Child, LeToya Luckett, Kelly Price, Shaquille O'Neal, Rachelle Ferrell and "A Different World" actress Charnele Brown just to name a few.
What new projects do you have on the books?
I'm currently photographing my new project titled "The Skin I'm In." It's all about how we perceive ourselves and others based on the skin complexions and types: light, dark, Vitiligo and Albinism. "The Skin I'm In" exhibition is slated to be released in early 2018.
How can people follow your work?
On Facebook Ferrell Phelps/Ferrell's Photography.
What does success look like to you?
That's a good question. What does success look like? I'm still waiting to see.
Where do you see your business in the next five years?
In five years, I see myself taking on new projects traveling the globe with book signings and making a difference in the world through the God-given gift of photography as well as my local based television talk show going national, "The Ferrell Phelps Show."