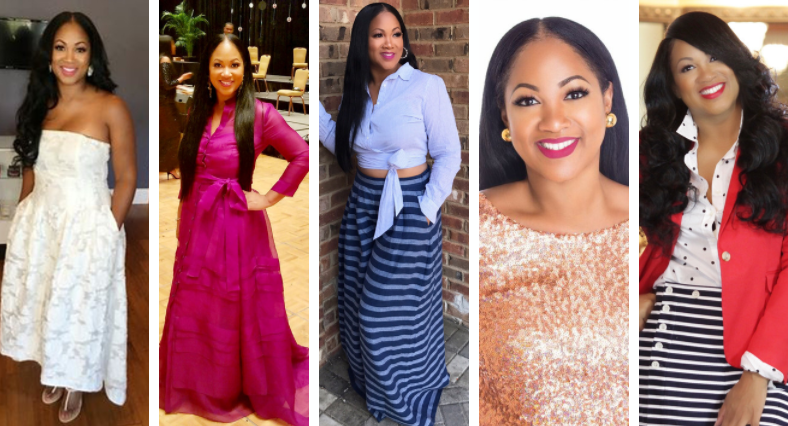 When it comes to fashion, Angela Simmons knows her stuff. She's one of the most recognized fashion forward millennials today, and she inspires many via her multitude of social media followers. But Simmons often enlists celebrity stylists to help her retain her chic look and remain at the top of her fashion game. One such stylist is Sudi Spence, owner and CEO of sudiSTYLE, LLC. Spence owns sudiSTYLE and sudiSTYLEcloset and has been a wardrobe stylist for over ten years. She comes with a wealth of experience and has already drummed up celebrity clientele in the short amount of time she's been in business.
Rolling out took some time to talk with Spence about her business, how she got her start as a wardrobe stylist and also to find out who some of her celebrity clients are aside from Angela Simmons. Spence and Simmons are also hosting the Greenlight Project, a charity fashion show in partnership with Catina Bryant of Dai Moda eco-friendly designs. The fashion show will take place on Saturday, Sept. 30 at Trees Atlanta starting at 7:30 pm. A portion of the proceeds will be donated to Wellspring Living's funding efforts against human trafficking. For more information on the collection, visit www.DaiModa.com or for more information on sudiSTYLE, please visit www.sudistyle.com/sudistyle
What is sudiSTYLE? How did it come to fruition?
sudiSTYLE, LLC. is a premier fashion consulting company specializing in personal, corporate, and event styling services for progressive, power women, and it's based out of Atlanta. I have been a wardrobe stylist for over ten years, dressing clients for major events, special occasions, photoshoots, business branding, and every day career and personal lifestyle. After seven years of retail sales and personal styling experience for major fashion houses like GAP, Banana Republic, and JCREW, I launched sudiSTYLE in October of 2015. My sudiSTYLE goal was to create an approachable brand to help clients determine their unique "sudiSTYLEID," embrace their best self through fashion, and live everyday fabulous. Eighty percent (80%+) of my clients are C-Level executives, entrepreneurs, and business fashionistas. I absolutely love to style "power" women and support them through fabulous style transformations.
Which celebrity clients have you styled? Who is your favorite? And why?
Over my fashion career, I have been fortunate to style TV star and entrepreneur Angela Simmons; super model Jessica White; reality TV personality Nicole "Hoopz" Alexander; influencer Monyetta Shaw;  beautypreneur and actress Africa Miranda; celebrity MUA, owner of the Glamatory in Atlanta and new reality show personality on Aspire TV, Mimi Johnson; and many other powerful women, entrepreneurs, and corporate leaders. I don't have a favorite and if I did, I would never tell. I love every single one of them, each one special to me. I've also developed amazing corporate partnerships with Carolina Herrera, Alice and Olive, Dillard's, JCREW and BCBG MaxAzria to host client style previews and "sip and shops" in their locations here in the Atlanta-area.
How did you come up with the idea to partner with Angela Simmons and Dai Moda to host a fashion show?
Angela Simmons! Do you have to ask?! Talented mogul, fashion trendsetter, accomplished business owner and she does it all while being an amazing mother. [Simmons] is a powerhouse with a passion for giving. In terms of partnering with Dai Moda, I have known Catina Bryant for over 25 years. We are both from Albany, Georgia and attended high school together. We reconnected when I moved back to Atlanta in 2012. She is an amazing Eco Unisex Designer, her women's wrap dress and camis are to die for. Super comfortable and very consistent in quality. It was a no-brainer, we both agreed that it would be a fabulous partnership!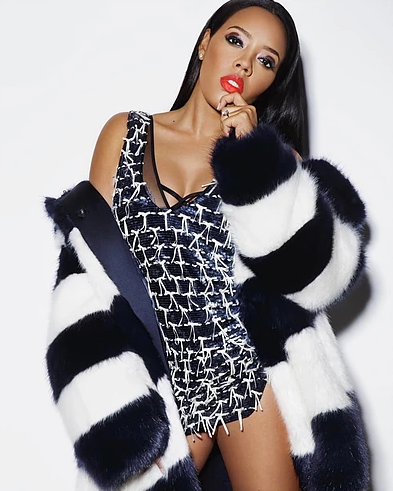 What can event-goers expect to see during the fashion show from sudiSTYLE and Dai Moda?
They can expect to see a phenomenal mix of eco-urban and elevated-casual styles that you can wear right off the runway. I'm super excited that Dai Moda is launching its new fall menswear line during the show! Dai Moda can now deliver an eco-urban mix on and off the runway for both women and men. Other designer styles on display during the show include Harx.4, Natt Taylor, FarrierBell Designs, Cleah Courture and Carlos Antoine with footwear by Kendall Miles, Saucony, LVL XIII, and from sudiSTYLE Closet. Of course, I am styling the ENTIRE show…It's going to epic!
Tell us more about The Greenlight Project Charity Fashion Show. Which charity did you select and why?
The Greenlight Project Charity Fashion Show will take place at Trees Atlanta on Saturday, September 30 from 7:30PM to 10:00 p.m. WeTV's Angela Simmons is our very special guest host. The beautiful Africa Miranda (Bravo TV) will be our Mistress of Ceremonies. Celebrity DJ Toni K will be on the 1s and 2s. We have an amazing Guest Performance by Angelina Sherie, a super talented vocalist and violinist. Ty Young of the WNBA Atlanta Dream is one of several Guest Models. Major sponsors include Effen Vodka, The Glamatory, Eleven16 Media, and many others. A portion of the event proceeds will be donated to Wellspring Living, a 501 (c)(3) non-profit organization. Wellspring Living has been serving survivors of childhood sexual abuse and exploitation since 2001. It is devoted to safeguarding and empowering domestic sex trafficking victims and those at risk to develop the courage to move forward and the confidence to succeed. Through life-giving residential and community-based programs, girls and young women are provided the opportunity to live and dream again. It's important too that we protect our gems and ensure that they are afforded the opportunity to shine. Each year, sudiSTYLE is committed to supporting this organization through donation and personal time.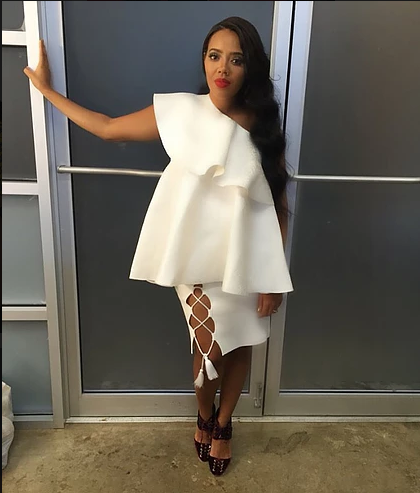 What's next for sudiSTYLE?
After getting at least three days of sleep following the fashion show, of course, I am planning to launch sudiSTYLE Closet online from my www.sudistyle.com website by the end of the year. sudiSTYLE Closet is a fashion rental service for photoshoots and events that include designer fashions, jewelry, accessories, and shoes. In October 2017, I am hosting an annual Breast Cancer Awareness event with Alice and Olive in Atlanta. Fifteen percent (15%) of the sales will be donated to the Susan G. Komen Foundation. In November 2017, I am working with Caroline Herrera Atlanta to host a shopping event to introduce their new Holiday Collection. Looks from my styling portfolio are being featured in a new book by an amazing photographer but I can't share the details just yet. I'm also working with P. Sherrod's and Co. to design a new handbag in my honor as their "2016-2017 Clutch Woman of the Year." sudiSTYLE is also supporting a new empowerment movement for female entrepreneurs called "Grind Pretty." And lastly, I am planning my first fashion travel trip to Paris, France in 2018! But most importantly, I will continue to encourage my amazing clients to be their best self through style and to live everyday fabulous. So excited about the future of sudiSTYLE and sudiSTYLE Closet!
That sounds amazing! How can potential clients reach sudiSTYLE?
@ sudiSTYLE and @sudiSTYLECloset on Facebook, Instagram, and Twitter and at www.sudiSTYLE.com or [email protected]