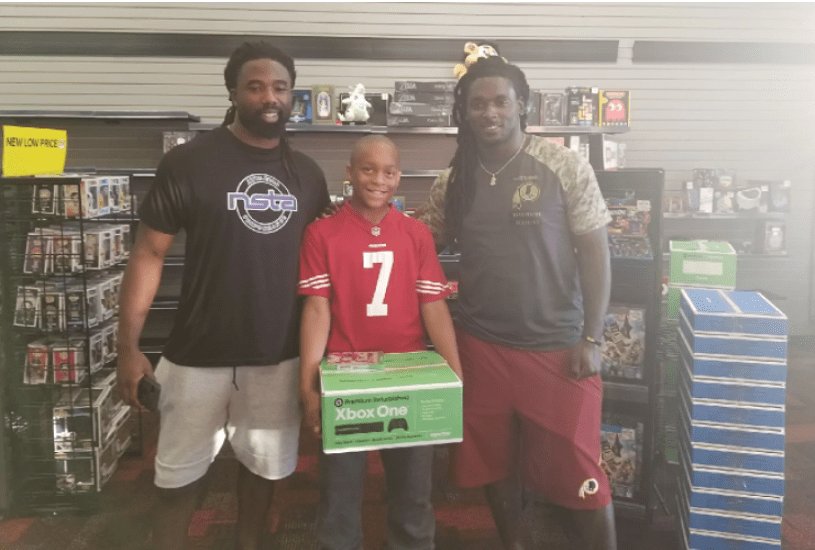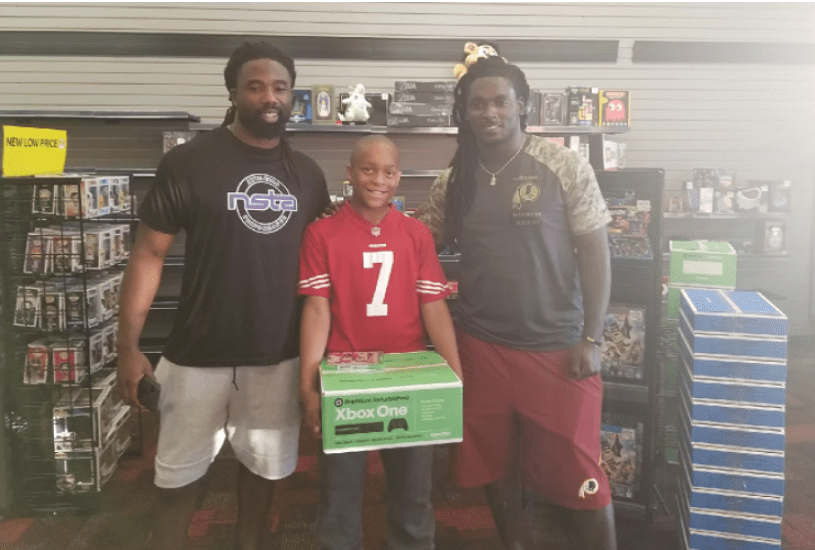 Jaden Watts, 11, has had his sights set on an Xbox One for quite some time. With his impending birthday, his wish for the video game console simply grew. While they were in GameStop, Washington Redskins running backs Keith Marshall and Rob Kelley overhead Watts talking about how he was saving up money to make the purchase. Talk about being in the right place at the right time. Watts, who was sporting a Colin Kaepernick 49ers jersey, was approached by the NFL players and was thrilled.
His grandmother Saundra Watts tells the Washington Post, "He's jumping up and down, saying, 'Nana! Nana! Nana! These two guys want to buy me an Xbox. You've got to come right now.' "
Saundra, who was getting her makeup done nearby, went to GameStop to learn exactly what was going on and Jaden introduced her to the strangers, Marshall and Kelley. Marshall asked Saundra, "Is it OK if we buy your son an Xbox?" Saundra was still unaware these two men were actually professional football players.
Kelley tells WP, "I wish someone would've done something like that for me when I was growing up. His family is probably able to do whatever they want, but everybody is not able to have the stuff that we have the luxury of having. … To make an impact on somebody, I have no problem with it."
Kaepernick was released in March and remains a free agent.
Below is an account from the man who witnessed the pay-it-forward encounter.