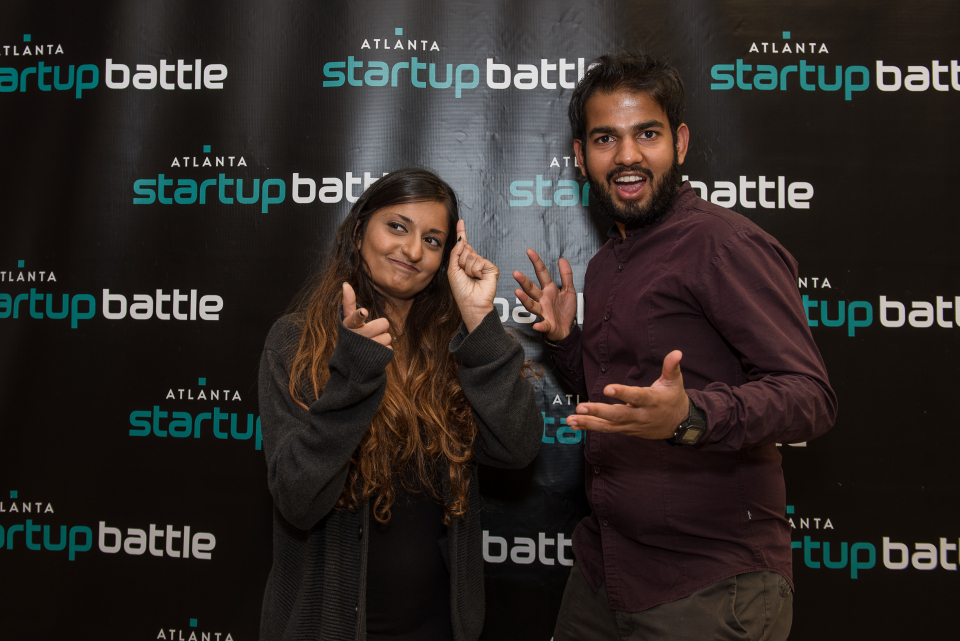 Four hundred entrepreneurs applied, 10 startup teams presented their pitches and five finalists were selected to compete in the third Atlanta Startup Battle on Sept. 28 in Atlanta.
Atlanta Startup Battle is the freshest and most unique pitch competition in Atlanta. With over 100 ideas and 2 days of competition, the top participants develop their ideas with mentors and present to investor judges, real venture capitalists from Atlanta and Silicon Valley, in an effort to aid Atlanta in building, scaling, and funding the next generation of outstanding tech companies.  
Midtown's TechSquare Labs served as the battleground. Founded by Paul Judge and Allen Nance, TechSquare Labs is a 15,000 square foot investment fund and innovation hub at the epicenter of Technology Square, Atlanta's fast-growing startup district. The top five applicants battled it out live on stage, in front of judges and an audience, for the chance to win a $100K investment in their idea, a home at the TechSquare Labs, and the opportunity to showcase their idea in front of another set of investors at the Challenge Cup in Washington, D.C. 
"We're an early stage investor," TechSquare Labs co-founder Allen Nance said. "Oftentimes, in Atlanta, early stage meant you had a million dollars in revenue. Here at TechSquare Labs, early stage means it can be two engineers and a computer. It can be an idea. It can be a prototype."
Nance asserted that TechSquare Labs invests between 100K to 500K in technical founders at the earliest stage. The finalists included EmployToy, Grubbly Farms, OmniSpeech, Oculogx, and HelixAl. Each team's concept addressed a specific problem from ensuring human resources generalists avoid high turnover rates to providing a voice-activated virtual lab assistant to scientists.
The judging panel included venture capitalists Sean Banks, partner, TTV Capital; Dave Gould, partner, TechOperators; David Hall, partner, Revolution; Katie Schwartz, associate, Crosslink Capital; and Alan Taetle, general partner, Noro-Moseley. After the pitches concluded, event attendees and finalists headed to the rooftop to enjoy music, food vendors and drinks while the judges deliberated.
Oculogx earned the title. The startup consists of two Georgia Tech undergraduate students, Charu Thomas, 19, and Sarthak Srinivas, 21. Thomas is a junior studying industrial and systems engineering and Srinvias is a senior computer science major. Oculogx utilizes a B2B model, working in conjunction with other businesses to improve already existing networks. Through augmented reality, Oculogx creates customized software solutions for clients in order to optimize the efficiency of their operations. For the Georgia Tech duo, the $100K means more than an opportunity to infiltrate the billion-dollar supply chain and logistics industry. 
"It means we get to work on this full time. We had a lot of trouble finding the time, finding the resources, and we're both students at Georgia Tech, which is a demanding school. We've had a lot of obstacles come our way but this gives us the validation because this means that other people believe in the same thing we do. We get to work on this full time now. It is so exciting," Srinivas said.