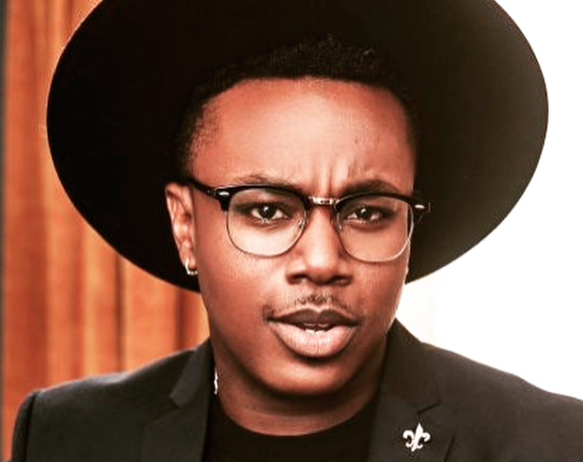 There has always been a connection between hip-hop and politics. ABC explores that relationship with the new comedy, "The Mayor."
"The Mayor" imagines the possibility of a rapper who becomes the mayor of a city in California. Marcel Spears plays T.K. Clifton, the brash and funny friend of the mayor (Courtney Rose) who is played by Brandon Hall.
Spears recently spoke with rolling out about hip-hop, politics, and "The Mayor."
How were you initially introduced to the new show, "The Mayor"?
I originally auditioned for the role of Courtney Rose. I feel like every young black actor who could halfway sing or rap was thrown into that audition. I auditioned in New York. I didn't get that role, but the casting director liked me and she kept trying to figure out a place for me. They didn't have a script yet. So they eventually reached out to me when they had a little more. They had a couple of scenes for two other characters, T.K. and Jermaine, who played Courtney Rose's best friends. And so I auditioned for both of those characters, and they felt that I had a special knack for T.K. and so we kind of focused on that and I eventually got the role.
How did you prepare for this role being that it's set in a fictional city that's similar to the Bay Area?
It's interesting because I'm learning more it as we go through it. The Bay Area has a sort of flavor and sound. And it's kind of like a new education. Music in this country, especially hip-hop, is very regional and I think people forget about that. It has a specific voice. And it has a specific flavor. It has a specific sound. I was told, 'you got to have Mac Dre, you got to have E-40.' We have a trip planned for us to visit the Bay Area when we take a hiatus.
What does it mean to you to be a part of something where it shows how hip-hop and politics are connected?
I've always felt that music reflects the voice and the mindsets of the people and hip-hop specifically reflects how black people in this country feel. Hip-hop has become so popular and so widespread that it's like America's pop music. Hip-hop is the world's pop music. Everybody listens to hip-hop in some form or fashion. Even people who don't like it are sort of introduced to it or influenced by it whether they know it or not. So I feel like hip-hop, being a voice of the people, means a lot to me that we can have a show with a political voice. The way we access this show is through a young black man, and the way we access this show it through hip-hop music. I think that is one of the dopest things I've ever heard. It's one of the things that stuck out to me when I read the script. And it was one of the things that really drew me to the script and made me want to do it. In this world, especially in this political climate where it seems like everything is so divided, I feel like our show is really a show that can really bring people together. And the dope thing is that it's doing that using hip-hop. I think that's cool. It's using politics and hip-hop to bring people together to really think about the issues in their community.