Life has been a blinding whirlwind for do-it-all talent Demetria McKinney. While her thriving music career has kept her busier than a certain president's tweet calendar, her work as an actress is equally as impressive. Her latest accomplishment in that area has certainly piqued the interest of many, as she's set to portray the iconic Whitney Houston in the upcoming Bobbi Kristina biopic.
The role of a lifetime for McKinney has inevitably ramped up the demands of her time. But the opportunity to commemorate this milestone, found Demetria comfortably lounging on a couch in rolling out's photography suite, reflecting on her journey with "Love & Hip Hop Atlanta" star Ariane Davis. Their convo, while relaxed, found McKinney candidly opening up about a moment that she has literally been waiting her entire life for.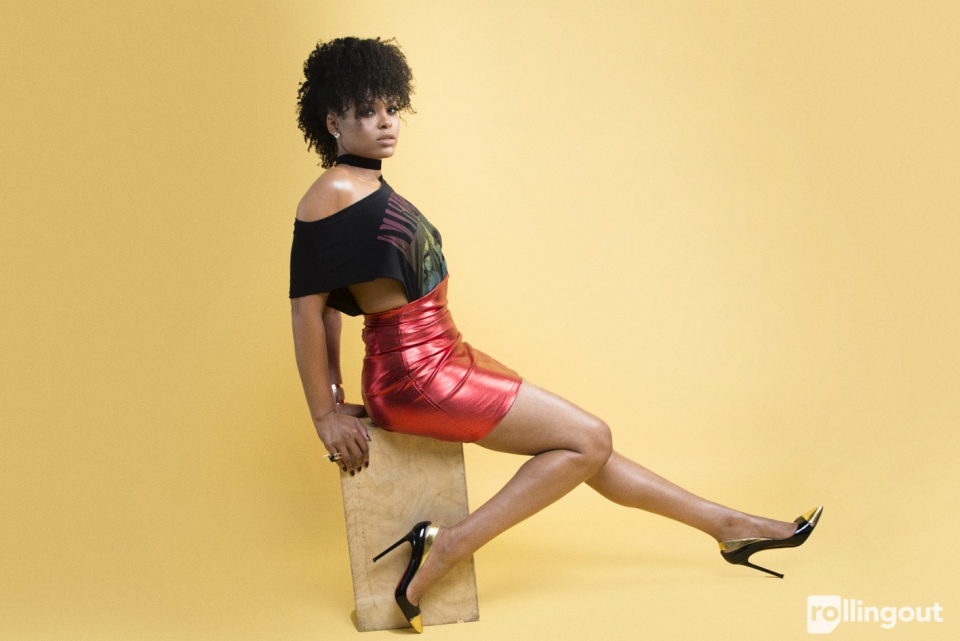 Ariane Davis: Hi Demetria, how are you? I'm so excited that rolling out has us sitting down today to chat about all of the amazing things you have going on.
Demetria McKinney: Hey! How are you?
Before we completely dive in, let me give you guys this smooth introduction about who she is. She is A1's recording artist and an actress. Her single "Easy" is currently at No. 6 on the Billboard Adult R&B Songs chart. Her debut album, Officially Yours, will be released on Oct. 6, 2017, and she is playing the role of Whitney Houston in the upcoming biopic of Bobbi Kristina on TV One, airing Oct. 8. 
Demetria, how are you doing? What's going on?
Man, life is good; 2017 has been amazing. It's still kind of surreal.
This upcoming role that you have, how do you feel? Are you excited? I'm such a huge Whitney fan, so being here with you is such an honor. It's so great that it's you playing this role, because not only do I love her, but I also admire you and think you're great, so I'm excited to see you play this role.
No pressure [laughs]. I'm excited. I'm very excited for the world to see this and the relationships that she had; not only with Whitney, but also with her father, her boyfriends, her aunt, her friends — just to get to know this beautiful young lady who was overshadowed by the iconic parents that she had.
How was it working with the other actors and actresses in this biopic?
It was amazing. Everyone came in with the same mentality: we all were there for Bobbi Kris. And I think because of that, there was no room for ego, there was no room for judgement, there was no room for people to not carry their own weight, and everyone, even TV One, wanted to approach this with as much sensitivity, as much clarity, as much heart as we could. And [we] really wanted it to be a story where even if we took out the iconic Whitney Houston, Bobby Brown, the name Bobbi Kristina, this was a conversation piece so that we don't have to lose any more of our daughters and children unnecessarily.
How did you prepare yourself for this role?
Well, much like you, I've been a Whitney Houston fan from day one. I felt like my whole life, I've been watching, learning, picking different pieces from her that I felt applied to me. Now, coming into this, about three weeks in, I was realizing that the places where I had to go were the places I didn't want to be. And when you're in such a spotlight, you have so many people wanting your talent and your gift, and they aren't really trying to get to know you as a person. I think that's what she really dealt with. The only way I could really prepare for that was to open myself up enough to accept those hurts I had in my life; those moments of judgment; those moments of sheer desire to just be who I am without all of the covering up, and makeup. At the core of who she was, she just wanted to be Nippy.
At one point, Nippy had gotten so slim and had noticeable physical changes. Did you have to lose weight or learn how to smoke?
I had to do a lot. I lost weight. I had to tan; I had to wear teeth; I had to learn how to smoke — there was a whole lot that went into it. Although I am fully aware that there will never be another Whitney Houston, I try to put people in the mindset of her. We were covering a really unique piece of Bobbi's life. But even in the film, they substituted a voice to replace a certain person, and they even allowed me to use mine. I am fully aware that I am not Whitney Houston, but if I sang it, I had to sing it in the mindset that I felt she would be in. I had to do it as a nonsmoker, smoking. Or as a non-teeth wearer, wearing teeth. And then I had to show the emotions that she not only was feeling but also the feelings that I had for her and because of her.
What other projects are you working on?
"Saints & Sinners" is coming back for a third season. I'm also filming a show called "Superstition," which stars myself, Brad James, and Mario Van Peebles. It's going to be on the Sci-Fi Channel, so it's a whole different genre … and just the action and intensity of the character is different. I play a cop, and it is a lot of work but I'm really embracing it and having a lot of fun.
A lot of young people may not know Whitney Houston's story and understand who she really was. What would you say to the young kids who don't necessarily understand Whitney and why she was so significant?
What I would say to people that aren't that familiar to Nippy or really understand who she was is to pay attention to the bird singing in the cage. Her beauty, her voice, her majestic persona, her magnetic personality, all of that stuff made us feel like we owned her and we put her in this thing that she couldn't get out of. Once you're on that big of a pedestal, a lot of life passes you by because you're living to other people's standards. So, if you get the opportunity to get to watch anything about Ms. Whitney Houston [and] Bobbi Kristina, please remember that these are people. Please remember that beyond the tabloids, when they go home, they have a heart. When they go home, they have a family. When they go home, they have kids [who] are watching. So be aware, and take care of them like you would want someone to take care of you.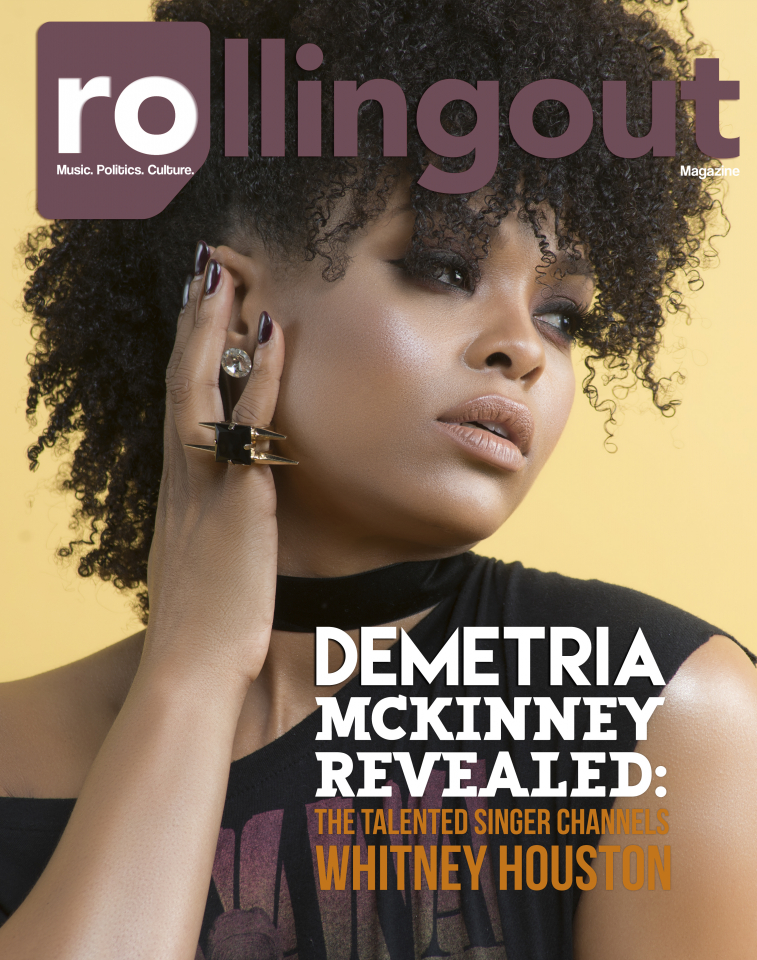 [cigallery]