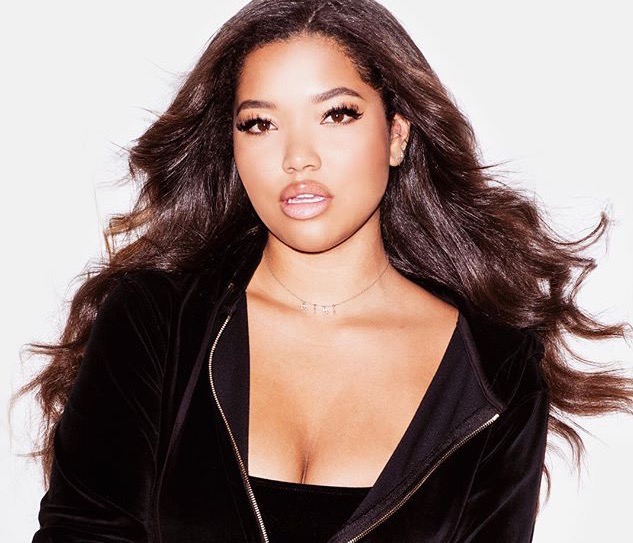 Russell Simmons' daughter Ming Lee is all grown up.
Ming, now 17-years-old, is model Kimora Lee's eldest daughter with ex-husband Simmons. But, don't get it twisted. She's not just another celebrity seed living off of mommy and daddy's hard earned money. In fact, when the beauty isn't working modeling gigs, she's got her head in the books. Here are some fun, fast facts about Hollywood's next big thing.
She gets  it from her mama
"I grew up on the runway, walking with my mom and sister at the end of every Baby Phat show during fashion week in New York," she recently told W magazine of getting her start in the fashion world. "I've been in ads with my mom and sister since I was 2 years old. I'm only now realizing how uncommon that is and I'm deeply appreciative of those experiences."
She's got beauty and brains
She's a senior in high school, balancing AP classes with runway walks. According to the starlet, she must adhere to a strict school uniform code, though she often gets "feedback" about her take on the blazer-polo-skirt combo.
She knows where she came from and where she's going
"She has my high pitched voice, so that's fun. It's important to remember where you came from to know where you're going. I look at her and that's where I'm from and then she looks at me and sees in some ways that's where she's going," Kimora added to the magazine.
"Where she's at in life, I want to be there at some point in the future," agreed Ming.
She's a budding entrepenuer
Though,she's reportedly set her sight on pre-law at an as-yet undecided college, Ming revealed she's also business-minded.
"I definitely want to try designing, because I think that I might be good at it. I take after my parents, so the ideal modeling job is for a brand or business that you own," said Ming. "If I was going to make my own label I would always start with my mom first. I think she's really developed and changed her style, and every time she changes she inspires the world in a different way."