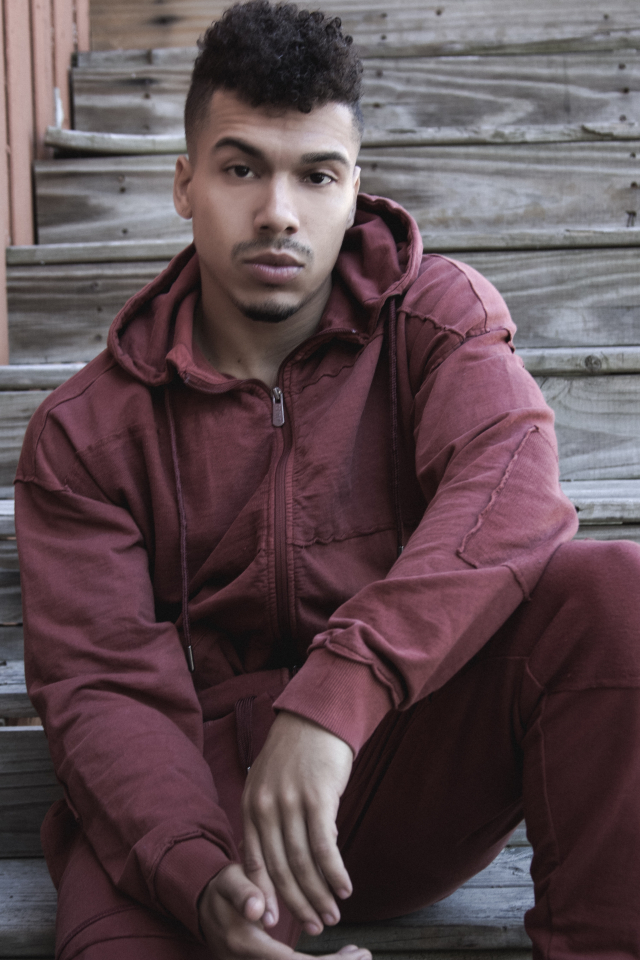 Jeramie Hollins is an Instagram favorite. Having joined the social site in February 2017, he's attracted more than 55K followers. "A friend of mine from LA contacted me this past winter and told me the industry needed my look," he says.
The Massachusetts native adds, "I'm writing my own screenplays. I understand the basic outline and have some software that guides me with the formatting. A close friend of mine is an established writer and former Broadway talent. He's been my main source of coaching and reference. Eventually, I plan on taking some acting workshops and, of course, a private coach."
Read what else he has to say.
For someone who is new to the industry, how did you get more than 30K followers on Instagram?
I have a bit over 50K followers; I believe. I focused a lot of my time and energy towards creating traffic on my page for the first few months that I was on social media. I guess you could say I found a formula that works.
What must you do to prepare for a photo shoot?
I don't do a lot of prep for shoots in particular. At a shoot, I suppose I'll do a quick workout to get the blood flowing, but that's about it. I generally eat pretty balanced meals and train in the gym seven days a week. I'm always camera ready.
What type of physical training is required to maintain your physique?
I've adapted and combined multiple training methods over the years. What works best for me is a blend of calisthenics, strength training, and bodybuilding principles.
What has been the most challenging component of the entertainment business thus far?
Uncertainty by a far has been the most challenging aspect of it all.
What advice do you have for someone interested in the entertainment industry?
I would recommend they brush up on their psych skills, develop a marketing plan, and be willing take some chances.
What was your experience like serving in the United States Army?
The Army changed my life for the better on so many levels; I miss it every day.
Where would you like to see your career in the next five years?
I see myself [as] a consummate creative in entertainment, optioning projects nationally as well as abroad.