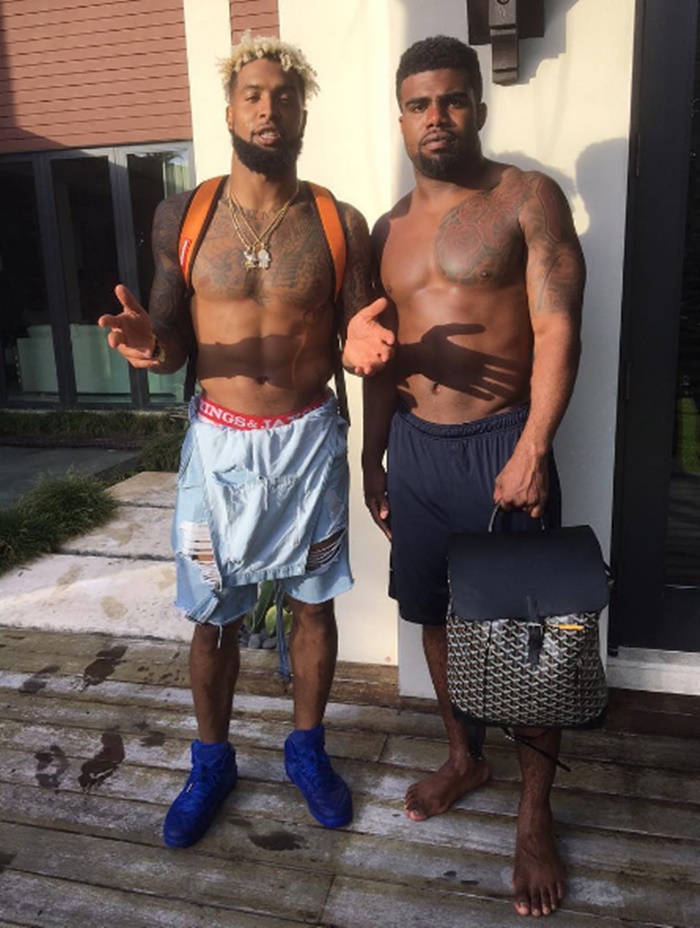 The Dallas Cowboys just got even worse news after surprisingly going into their bye week with a dismal 2-3 record — and this includes an Ezekiel Elliott who seems to be shell of himself after a sensational, record-setting rookie season. The federal appeals court in Texas has lifted an injunction that blocked a six-game suspension for Dallas Cowboys star running back, the NFL Network reports.
That means the NFL can enact the six-week ban on the troubled superstar tailback who was being punished for multiple domestic violence incidents as well as being engaged in a violent bar fight where he knocked a guy out.
Elliott, the NFL Network said, is said to be in shock and will consult his legal team to seek further relief from the suspension.
The three-judge panel of the 5th U.S. Circuit Court of Appeals in New Orleans voted 2-1 on Thursday to grant the NFL's emergency request to set aside the injunction and ordered the district court in Texas to dismiss Elliott's case.
A federal judge issued an injunction that blocked the suspension last month, basically siding with NFL players' union attorneys who convinced the court that the NFL's investigation of the allegations of domestic violence in Columbus, Ohio — home of his Ohio State Buckeyes — and subsequent appeal were unfair to Elliott.
The NFL argued that it meticulously followed procedures under the league's labor deal and that the union improperly filed a lawsuit before the appeals process was complete.
The Cowboys are on a bye this week, but the valuable Elliott could miss games during the most brutal part of their schedule. In what may be the most difficult overall schedule in the NFL, the Cowboys first play the hapless, listless San Francisco 49ers before meeting very formidable teams such as the Washington Redskins, the Kansas City Chiefs, the Atlanta Falcons, and the Philadelphia Eagles. The Cowboys would also play the Los Angeles Chargers without Elliott.
If the suspension is upheld, Elliott would be eligible to return to the team in Week 13 against the Redskins.
After being the most valuable player in the Ohio State Buckeyes' collegiate championship in 2014, then breaking the Cowboys team rushing record for a rookie in 2016, Elliott has been unable to replicate his past feats on the gridiron in 2017. Some sports pundits speculate that the specter of impending suspension may be weighing heavily on Elliott's psyche.