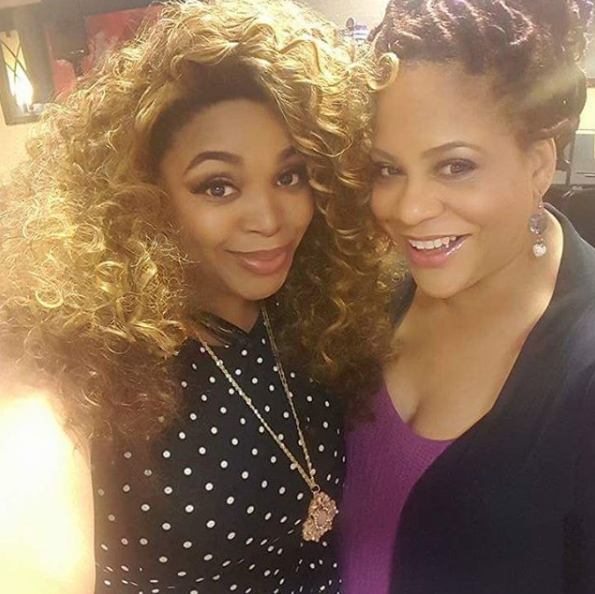 Meet King Ashley Ann Jones, a self-made six-figure per month top dollar earner, a self-proclaimed business builder, best-selling author (alongside Kim Coles), event designer and more. She teaches everyday people and business owners how to make money with their basic skills, which includes grossing anywhere from $8K-12K per month via live streaming and social media. Recently, she taught a course on how to make $75K in three days, with the receipts to prove it.
Jones sat down with rolling out to discuss the secret to her financial success, how to monetize your social media, and she also talked about her upcoming Wealth Camp that's scheduled for Oct. 19-22 in Atlanta.
Tell us your secret! What do you do? And how do you do it?
The biggest secret is targeting, targeting, targeting, targeting and more targeting. When I got out of school, I was taught to be a mass marketer, but the world has changed drastically. So, the fundamentals and the principles of your business may be the same, but the way that you reach people is totally different. And honestly, as a smaller entity, you have a bigger shot now because of social media. So, it gives everyone the ability to craft their own message, to brand their own work, and to reach out to people individually. And that's what I'm teaching my clients to do: how to build community, how to establish yourself as an expert or either a resource in [their respective] subject matter and kind of become the go-to person, and how to really get out and network so that you're putting yourself in front of people who actually would be interested in your products and services. When you mass market, it's almost like taking an arrow and throwing out in the middle of the crowd and hoping it lands on the right person, and you're spending thousands and thousands of dollars not really knowing if that person even has an interest in whatever it is that you do. Once I learned how to target, it was a big turnaround for my business and I started teaching others how to do the same thing.
How did you come up with the idea to help people make money with their basic skills?
I fell into it. It found me, I didn't find it. My first company is an event design and production company. I've had that for 12 years. It's [named] Events by Ashley Ann, and that's my passion. I tell people I have three gifts: beautification, business and hospitality. I didn't realize I had the gift of business at that time. I started with $125 and a laptop and worked really hard, got clientele, moved into a brick and mortar, and was even able to open up another location in another state. People started wondering what I was doing after I popped on the scene. My colleagues and my peers started asking me what I was doing and how I was doing it. People would start coming to me for advice. Some of them had business managers and coaches that they were spending thousands of dollars through and I would ask 'Don't you have somebody that you're paying for this [info]?' That's when I realized I could turn this into a business.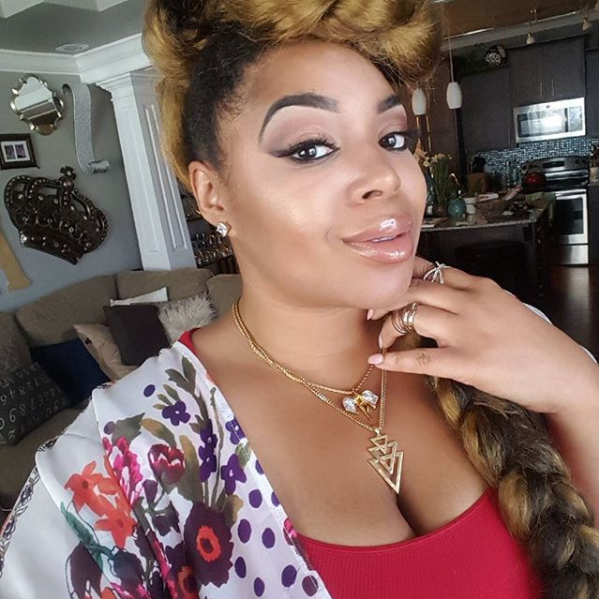 How did you incorporate social media monetization into it?
The social media piece of it kind of came into it on its own. I had a lightbulb moment. I made a post [about it and it got like six likes in the beginning]. I did another one, and it got like maybe 10 or 15 likes. The third post didn't even get 20 likes, but this lady popped into my inbox and asked me if I planned birthday parties because she really liked my work. And I picked up a really good client from my Facebook page, and that's when the light-bulb went off in my head because I hadn't spent any money and I was able to procure that client. So, I said I wanted to learn more about marketing and advertising on Facebook. That's kind of how all of that took off. Then I realized there are all these people who have no idea on how to monetize their social media. They don't know how to drive and reach and convert, and how to drive traffic. I was going to all of these classes with all of these gurus, and I was spending tens of thousands of dollars learning, and none of them knew what I knew because I was doing it day in and day out. I then started teaching my own system and there it was. It rolled into a major revenue source for me.
You have a Wealth Camp coming up in Atlanta in October. Tell us more.
I'm so excited about Wealth Camp! This is actually the fourth one. I wanted to create an actual conference/workshop where we actually build on the spot. So, by the time people leave in those four days, they're actually getting leads and inquiries. Some people are actually making sales and closing accounts, and we're teaching them different ways to monetize. So, they're there with all of the experts, which is cool because we're all 6-, 7- and 8-figure earners. We're not people speaking in theory. You're learning what we really do and what apps we use, and how we put together our systems. We're looking at your social media pages and advise you to fix "this" and post this "type of content," etc. We're actually putting together peoples systems there on the spot and teaching them what to do to build that business, and sustain it and scale it. We even do FB Live and IG training and teach them how to target and put together their ads.
Where can our readers find you?
I'm KingAshleyAnn on YouTube, Periscope, Twitter, FaceBook, IG. I'm KingAshleyAnn everywhere.