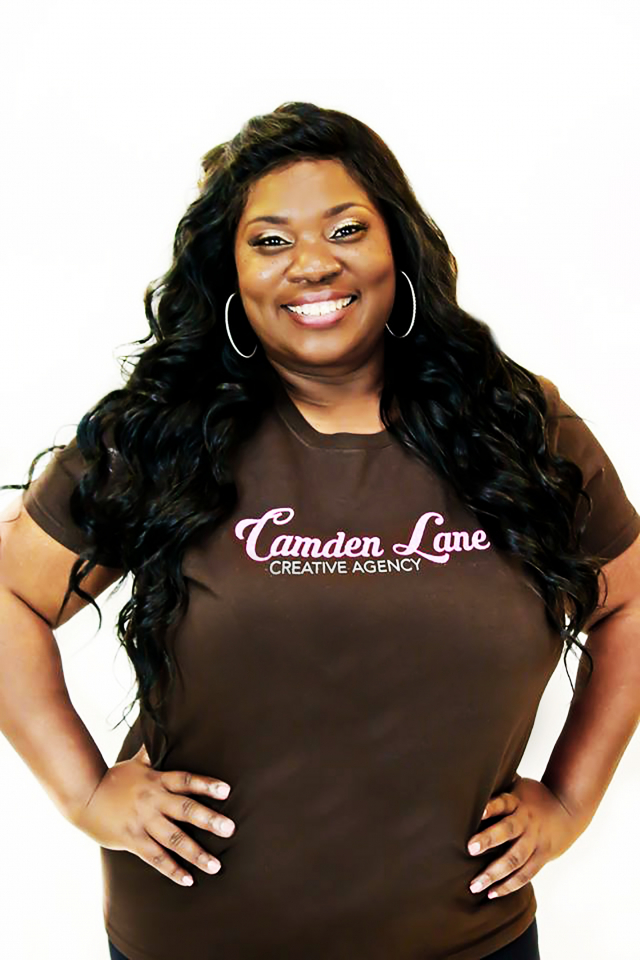 Sherilyn Bennett is an accomplished and sought-after national speaker. She is an award-winning graphic designer, branding expert, and the CEO of Camden Lane Creative Agency. Her clients include Grammy-nominated artist Jekalyn Carr and TBN (Trinity Broadcasting Network).
Bennett has appeared on ABC, NBC, and Fox and has been highlighted in the Huffington Post as well as iHeart Radio to talk about her entrepreneurialism and branding. She trains ministries, corporations, and entrepreneurs on the importance of brand positioning, strengthening, and consistency. Bennett is the founder of LEAP: Taking It By Faith!™ an annual conference for woman entrepreneurs.
She resides in Charlotte, North Carolina. She is the mother of two sons, both of whom are in college.
How did you get into your business?
I launched my business after being laid off from my job of six years. It has been four years now and I have not looked back.
How do you handle stress in your business?
Entrepreneurship is indeed stressful. Sometimes you can feel like everything falls on your shoulder and most of the time it does. I am a graphic designer/branding expert, so most of my time is spent at the computer. When I am stressed, I step away from the office and take a walk or call a friend for lunch. A change of environment helps me deal with stress.
What is the biggest hurdle you've overcome since becoming a business owner?
One of the biggest hurdles I have overcome thus far is not being intimidated by the financial side of owning a business. I overcame that by understanding that I may not know everything but I don't have to; there are professional people that I can hire to take care of the things I am not versed in.
What is the biggest achievement you've accomplished with your business?
One of the biggest achievements for my creative agency is having wonderful clients who are Grammy and Dove nominated as well as my partnership with TBN (Trinity Broadcasting Network) to brand their new authors for the Trilogy Publishing House.
In your opinion, what is the key to success?
Success to me means having the ability to live my life with doing what I love. Having my gifts and talents provide financial stability for me. In addition, leaving a legacy for other women and equipping them to walk out their own entrepreneurial journey.
The best business tip you can give a person who is looking to join your field?
Be patient, always do business with integrity, and never leave your faith out of your business decisions.
What is a quote/mantra that motivates you?
"You were born with everything you need to be the woman you will be." — Sherilyn Bennett
What advice would you give your younger self about growing up as a woman in this world?
Trust your instinct and stand, even if you have to stand alone.
If you were the first woman president, what would be your first order of business?
My first order of business would be to pass legislation to give women equal pay and recognition in the workforce and the marketplace and put prayer back in schools.
What was your last Google search?
I searched for Sarah Jakes Roberts' website.