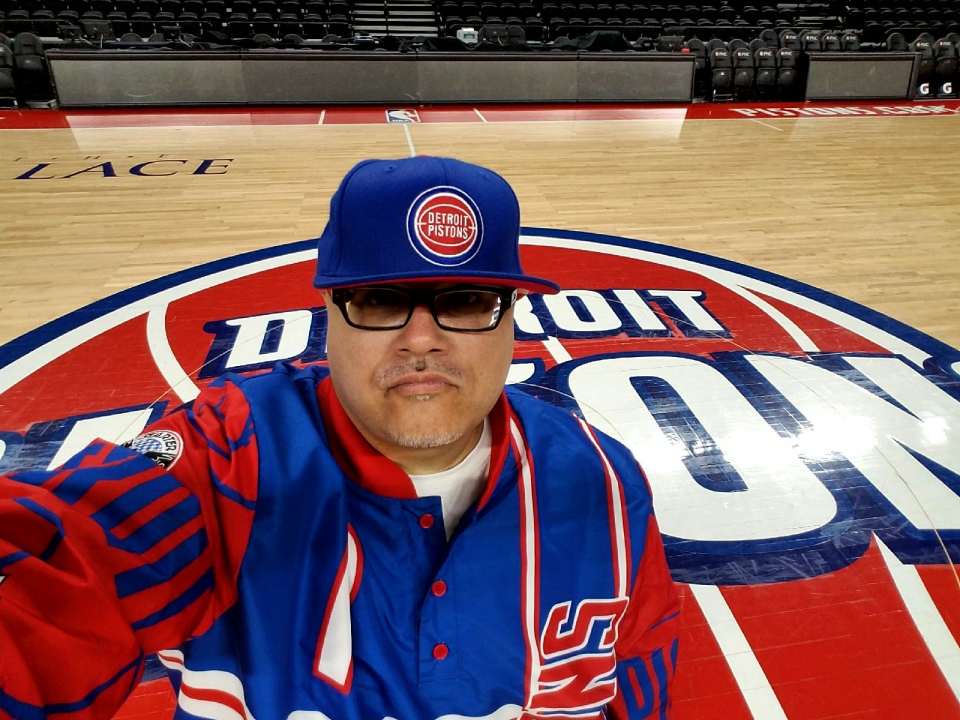 Ty Mopkins is a life-long Detroiter who always had an eye for apparel. The west-side native grew up in the '80s and early '90s when fashion brands such as Adidas, FILA, and Karl Kani were the dominant clothing brands of choice for men and women. A student of "common sense," Mopkins took his ideas and made them reality after years of being a buyer at Puffer Reds in Ypsilanti, Michigan. In his position with Mr. Alans, he's produced various Starter custom-jackets, which are dedicated to Detroit sports teams such as the Detroit Pistons, Lions, Tigers, and Red Wings. Mopkins is for the people of Detroit and he's just getting started on his journey.
On the influence of New York designer Dapper Dan in the '80s and '90s:
If you were into fashion like I was during the mid to late '80s like I was, Dapper Dan was a heavy influence. A couple of my friends and I went to go see Dapper Dan to get some Gucci and Louis Vuitton suits made out in Harlem. One of my friends spent $15K to get some Louis Vuitton interior in his Cadillac, so of course, Dapper Dan was a huge influence. You weren't getting money unless you had Dapper Dan custom pieces on your back.
On the first piece of clothing that changed his perspective on the apparel culture:
I lived in an area where Adidas was the thing. Here in Detroit, we were known for Top Ten Adidas, and Concord Adidas. So, what really solidified things for me was when FILA had their run here. The $300 Philip Drummond Velour suits with the 105 FILA's was big in Detroit. Then after FILA slowed down, there was a clothing company called Van Grack which sparked the premium clothing movement. Van Grack was also the first company to ever come out with a suede jogging suit.
In the early '90s, we didn't want to look like anybody. Now everybody is looking like everybody else, and there are no real fashion statements being made anymore. Fashion is about what you put into it as an individual. I'm just happy that people are accepting what I'm doing because it gives them a sense of individuality.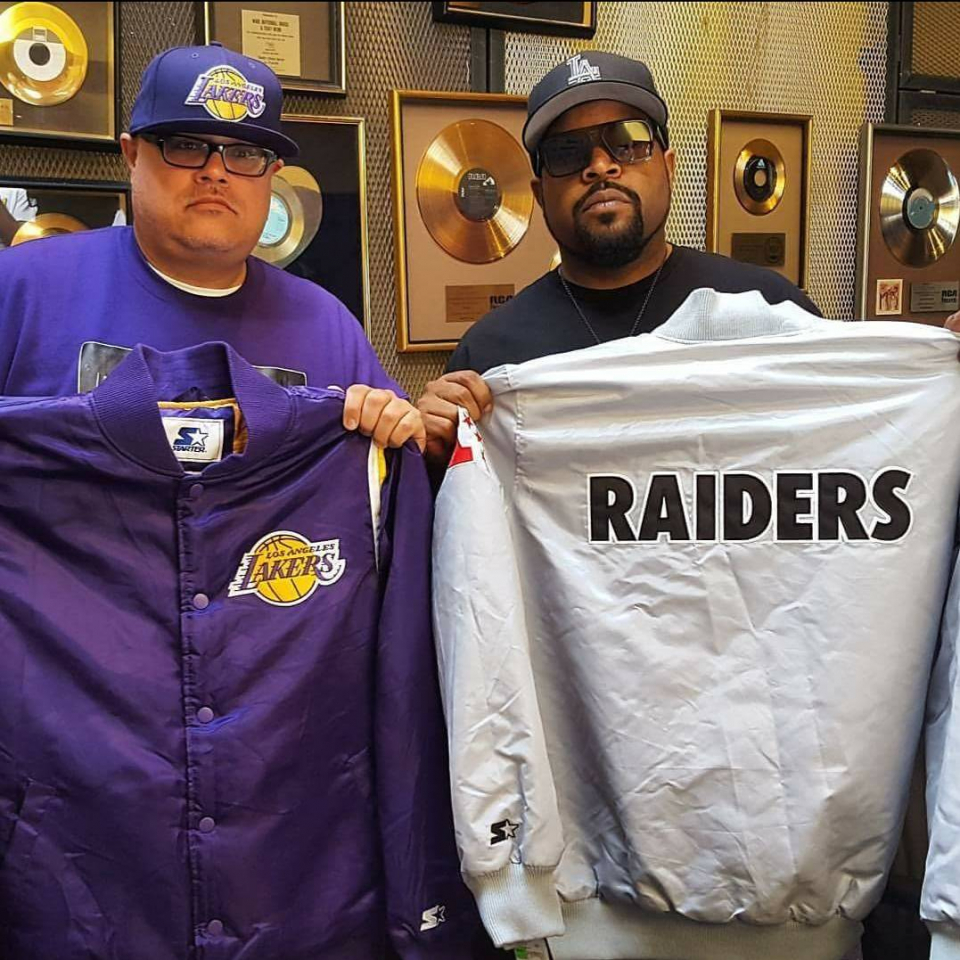 On his time at Puffer Reds and current position with Mr. Alans:
I don't think Eric Williams, who owns Puffer Reds, gets the credit that he deserves. Being a black-owned retailer, in business for over 40 years, and going through some of the things he went through to build Puffer Reds is amazing. Eric wasn't even in Detroit, but his boutique became a place where everyone from all over had to come to get fresh. Eric taught me a lot about the do's and dont's in business, and he's a major reason for why I do the things that I do today.
In all small businesses, you can only go so far, and I reached my peak with Puffer Reds in 2014. So, when I left, there were three companies that were interested in me. Two were out of state, and then Mr. Alans was on the table. At the time, Mr. Alans was going through a transition themselves by becoming ELITE Mr. Alans, and Alan Bishop's son, Jacob took over and started the re-branding process. It honestly took a while for me to get over there because Jacob and I wanted to make sure that Mr. Alans would be the right place for me. Now, three years later, Mr. Alans is the top retailer in the state of Michigan, and we also will have 30 new locations by the end of this year in Michigan, Illinois, and Indiana.
On his first collaborations, and the creation of his custom Starter jackets:
Well, my first collaboration was with New Era for the Detroit sports teams. It was called the "Home Away From Home" collection. Then FILA gave me my first opportunity to do footwear in March 2015 which would become the FILA Detroit shoe. We only had 313 pairs, and we sold out in 10 minutes. From there, we at Mr. Alans saw the power of collaborations and the impact that Mr. Alans has in the community.
For the jackets that I create, all I do is think about my city. I don't about any other city, but I know we are the most loyalist fans to our teams. That's why I do so many Detroit Lions jackets. I take the heart and passion that we have for our city, and our sports teams and interject that into my designs. For example, I did a Detroit Pistons jacket dedicated to the first championships that we won in 1989 and 1990. My most recent design was the Beverly Hills Cop 2 varsity jacket that Eddie Murphy had on in the movie, which was created by Starter! Another thing about my jackets is, once I create the jacket, it will never return, and I have a custom patch on the inside of it to make it official. If it doesn't have a Ty Mopkins patch, your a— is still on the bench.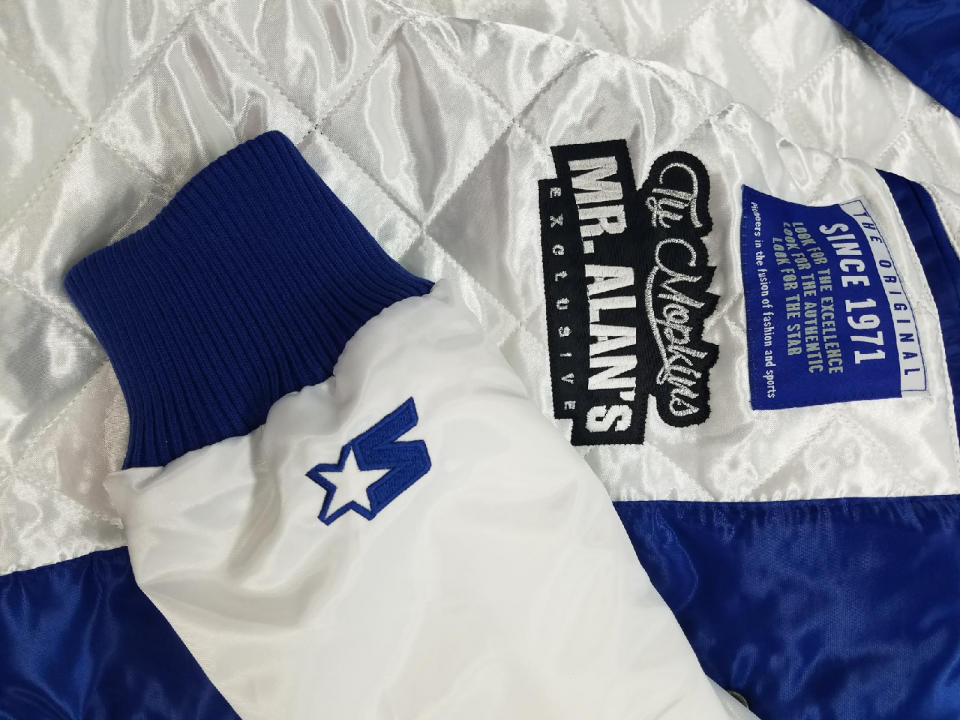 On his passion for the art of creating designs:
I'm cut from the heritage cloth. When companies bring me into focus groups, they always ask me about what's not working in terms of their brand. And I simply tell them that they forgot about their roots. The retailer didn't leave the company, the company left the retailer. That's why I believe in heritage over hype any day.