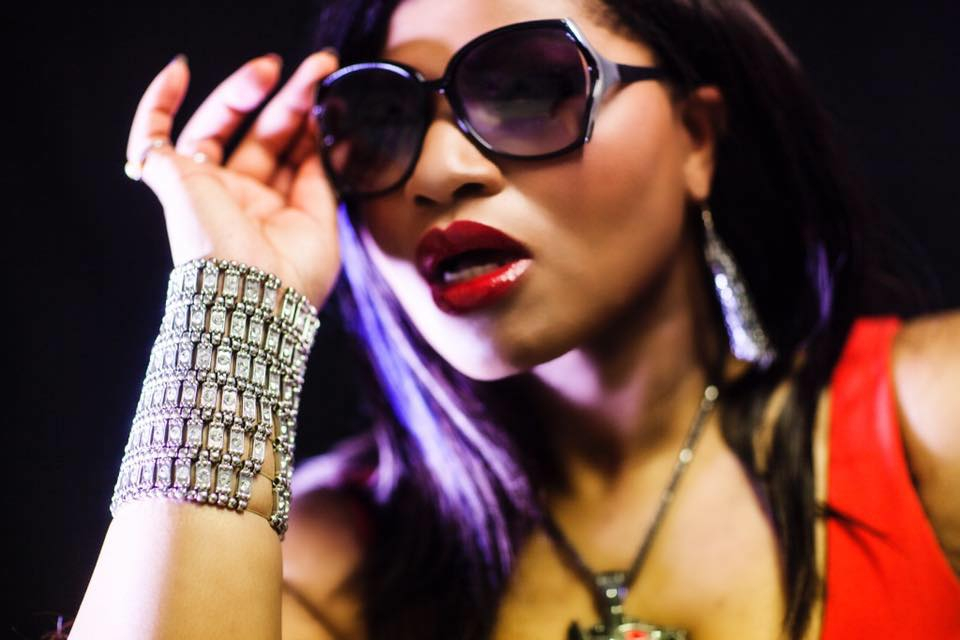 London-based R&B artist Candy Rose is paving her own path independently and is featured in over 40 music compilations. Inspired by artists such as Michael Jackson and Andrea Bocelli, Rose also draws influences from contemporary artists such as Rihanna, Nicki Minaj, Beyoncé and Pink.
A supporter of the LGBTQ community, she recently released her new single, "The Best." She says, "This was a very personal song to write. I wrote this song when I decided to get divorced years ago. It was a hard decision for me and my family and my then-7-year-old daughter actually played and created the cello you hear on the track.
"If you've ever dated someone who was depressed or sad, you love them but you can't reach them even when they are right in front of you, this song will resonate with you.
"And of course, it would not be a Candy Rose release if I don't cater for my club vets and fitness people … I'm a big girl but I do lift!"
Here's her interview.
When did you know that being a musician was your calling?
I don't think I realized it as a calling as such, I just know that it is what feeds my soul. I have felt this way since I was very young and writing my own songs, allows me to express, process, as well as really feel the emotions of whatever I am going through at the time.
Describe three other occupations you've held.
Everyone I know has had their time at a burger joint, [and] mine was McDonald's.
Front of house receptionist.
Bookkeeper
What inspires you to perform?
A full house — and even better, a crowd that knows the lyrics to my songs and those who are just discovering me for the first time. I love people … most of the time.
What instruments, if any, do you play?
Gosh. I don't think I play anything well enough to claim I play. I use my guitar and keyboard for writing [and] creating but in my very own quirky style of putting a melody together. I still need professionals to really bring it to life. The only thing I sometimes play exceedingly well is my vocal chords.
How would you describe your brand of music?
A contradiction of genres and style. I don't like to be pigeonholed. I write and create music in whatever style or genre I heard it in my head. This translates into the very mixed-cross-over repertoire of musical works I have created over the years that cover R&B, pop, rock, easy-listening, dance/EDM and now, popera.
When you are on stage what do you want to convey about your style?
That [it's OK to be] sexy, confident and fine as hell without being skinny or looking like everyone else in the industry.
Name three musicians who have influenced your approach to being a musician.
Michael Jackson — because while he was called the King of Pop, his music actually crossed genres all the time. I loved that about him — and the amazing talent that was him.
Madonna — because she was determined, fun and made it OK to be yourself in whatever your packaging. Iconic!
Babyface — because he wrote, produced and created some of the most emotive lyrics and songs I have ever heard. Made me want to write songs that would connect with people, the way his touched me. And he's all about the love.
Describe your creative process from concept to complete song.
Steady on now, can't be giving away trade secrets.
How do you select your creative music partners to fashion your musical voice.
Depends … it's a combination of things. Sometimes you click. Sometimes you don't.
What advice would you give anyone preparing to enter the music business about publishing and management?
Do your homework.
What impact would you like your music to have on society?
More love, more compassion, more happiness and dancing.
If you could go outside the USA to write and produce music what country would you choose and why?
Erm … UK. I feel like I just cheated — but London is my home and it is the best city in the world — to me anyway.
What do you like the most about being a musician?
When I hear from my fans that my music got them through a tough period, or how they connected with it… that's just amazing to me.
What producers are you looking forward to working with soon?
I can only dream of it right now, but I would love to work with Timbaland, Diddy, Patrick Stump and, of course, Babyface.
Name three musicians you would like to record with who are hitmakers?
Patrick Stump
Nicki Minaj
David Guetta
If you could make a duet with someone who would it be and why?
Patrick Stump because he is just amazing and I imagine it would be fun, and Drake — because he is also amazing and because [he's], Drake.
Finish the sentences:
When I hit the stage I feel … go get 'em
When the crowd is responding to my music I know … I want to give them more.
I appreciate my fans because … they are the best. So supportive. Thank you so much.
Music is my calling … when I listen.
My method of studying music is … do it.
When you find my music I want you to … buy it, love it, tell everyone you know about it … and also tell me too because it makes me happy.
Name your favorite two books.
1) Four Past Midnight by Stephen King
2) All The Ramses Series by Christian Jacq