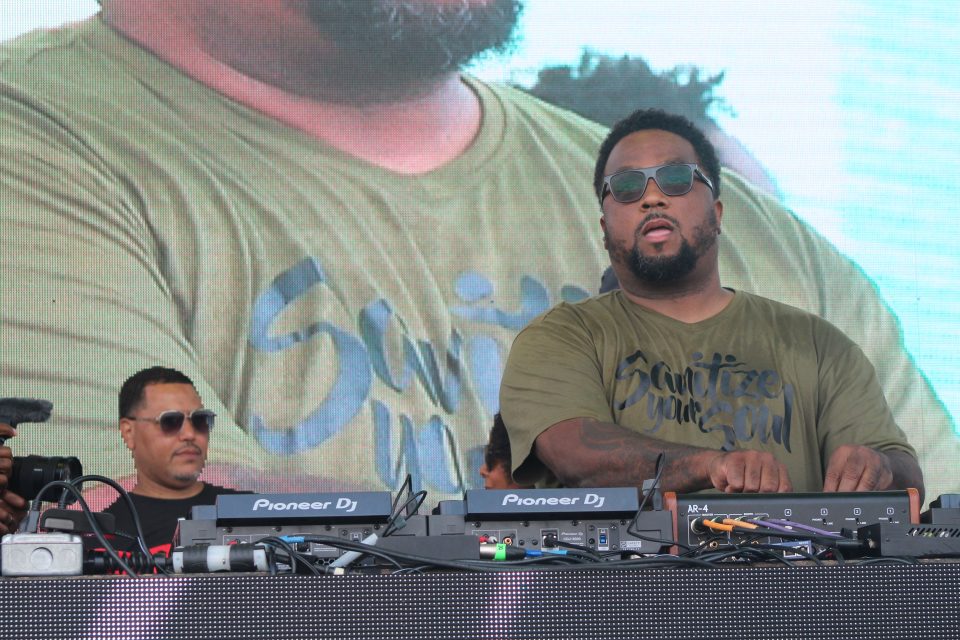 Grammy nominated DJ and producer Terry Hunter has been in the industry close to three decades. During this time span, he has been integrally involved in sharing house music around the world and creating one of the largest festivals for the genre known as The Chosen Few. Hunter has been nominated for a Grammy this year for his remix of Beyoncé's song "Break My Soul." Rolling out talks to Hunter about how the song remix came about, his longevity in the industry, and how house music makes him feel.
You've been in this industry for almost three decades. What do you attribute your longevity to?
God. Period. Point blank. I can't say it's this person or that person. It's God.
How did you feel when Beyoncé and Drake dropped their house inspired albums this year?
I think what Beyonce and Drake did is nothing short of incredible … Believe it or not they shed some light on house music. It was dim.
Beyoncé is sharing her take on doing dance music and house music. Big shout to Honey Dijon, she could have gone to whoever else. She went and grabbed Honey. I believe Honey produced two records off that album. When it came to "Break My Soul", they could have reached out … to somebody else and they called me.
Talk about how you got the call to remix "Break My Soul."
I do a stream each and every Thursday on Twitch called Sanitize Your Soul. I was in the middle of my stream and my phone was ringing. It was somebody that I've worked with in the past. So, I knew he's calling me about something. I said to myself, "I'll call him back in a minute." Then the phone rang again, so I was like, "yeah, I'll hit him back." The phone rang again. So, I told my guy, Randall, who runs my stream, to go to another scene and take me off camera "I need to take this." I cut the music down. I'm like, "yo, what's going on?" He said, "I got another situation. I'm working with Beyonce, and I'm sure you heard this record "Break My Soul" …  just trying to see if you were interested in doing the remix for us." I say, "yeah, I've heard the record a couple of times." So, I said, "wait a minute, hold on a second."
I put him on mute. I go back to my man Randall on the stream and I'm like, "we are ending this stream right now." I get back on the phone and he gave me the opportunity. I'm super thankful for it.
How does house music make you feel?
It's just something about house music and it's something about disco music, man. It's just a feeling you can't describe. You hear these records and say house is a feeling. It truly is. When you see people that don't speak the English language and they embrace house songs that are in English and interpret it the same way we do, it's amazing.
Full interview below