Things have been pretty quiet in the media for Chrisette Michele, ever since her scandal earlier this year regarding her performance at Trump's inauguration. However, Michele is back in the news this weekend with some heartbreaking revelations, as she reveals that she's been battling suicidal thoughts as well a miscarriage and major hit to her musical career.
Michele began sharing the information with her fans last night in a series of Instargam posts that covered what seemed to be every major hurt or disappintment she suffered this past year. The singer first posted about her suicidal thoughts, sharing that she suffered from a bout of major depression after she was criticized by the Black community for agreeing to perform at Trump's inuaguration ceremony. The singer says her depression was so bad that she was drinking and taking pills to numb the pain. However, the pain was so great that she wished she would die.
"When you're laying in bed naked, next to a bottle of Bacardi and Xanex. When you wear pajamas Morning and night. When you don't pick up the phone for weeks, months. When you're afraid to look at social media," Michele wrote before later adding, "When a community sticks its middle finger up at you and completely forgets everything you've ever done, you're worthless… You've just spent ten years kicking your own ass to be there for everyone and suddenly no one is there for you? I don't need to be here…. "
The singer then wrote a post about the loss she and her fiance Doug Ellison experienced when she had a miscarriage.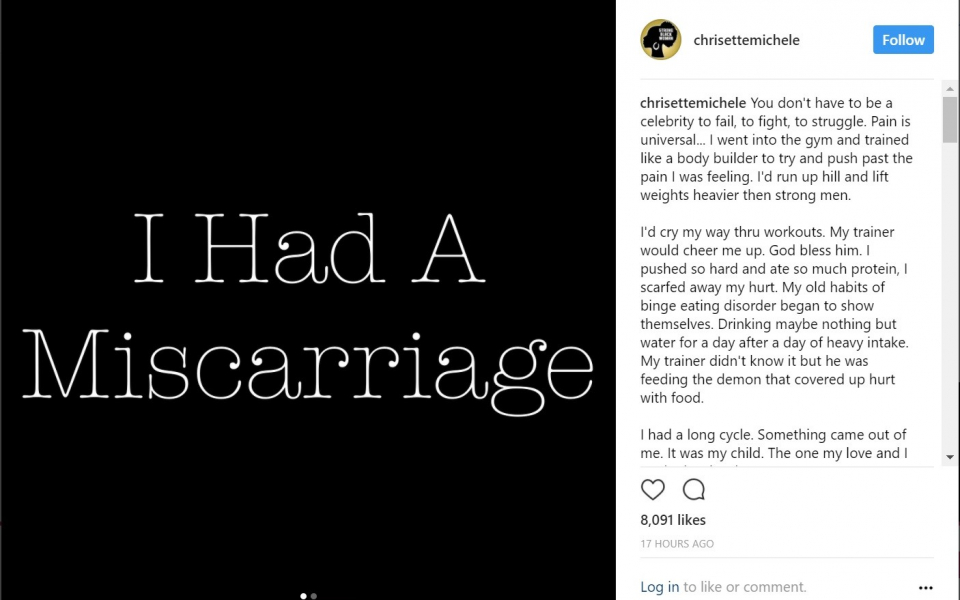 "I had a long cycle. Something came out of me. It was my child. The one my love and I worked so hard on.
I never knew I could allow myself to be so broken that my physical body would break down. A miscarriage? Me?" Michele wrote. "This experience of a broken nation showed itself in my own physical body. That was when I knew I had to pull it together. Heal, Forgive. Just because I had a negative experience didn't mean I had to become negative and broken."
Michele then revealed that Capital Records dropped her right after she'd finished working on her upcoming album, Strong Black Woman.
"If social media wanted to pull me down, I guess they succeeded as it pertains to Capitol & Caroline records," the singer wrote. "I complete an entire album and my label decides to walk away from me. Capitol records. I was quiet for a few days… I go into the studio and literally poured out my heart and soul and the label decides to walk away from me?"
Lastly, Michele wrote that after the crushing defeats and failures she suffered, her fiance put her on the path to healing when he signed her up to take yoga classes in NYC. From those classes came the healing and peace Michele needed to pick up the broken pieces of her life.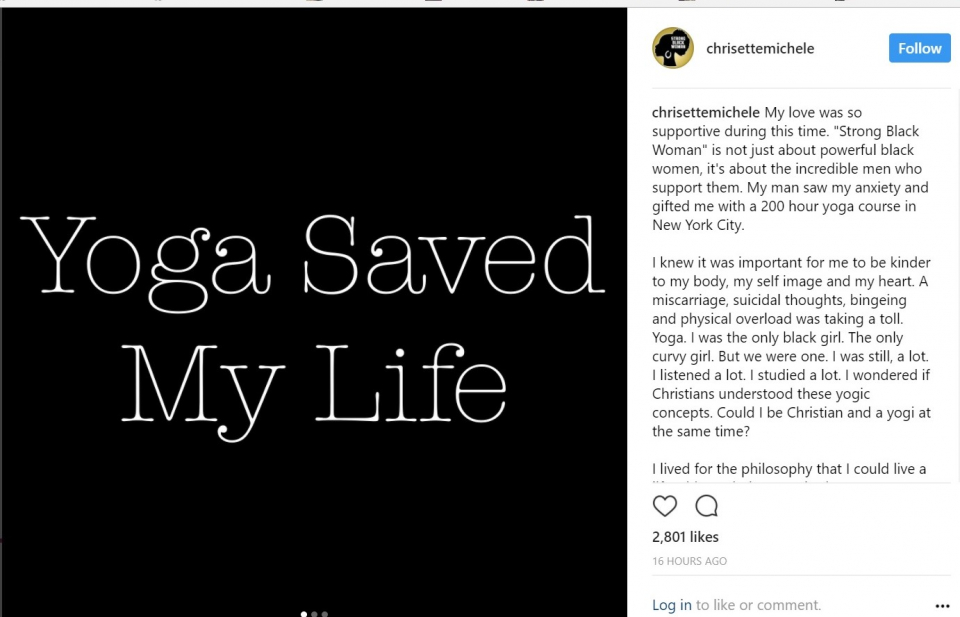 "I lived for the philosophy that I could live a life with out being attached to outcomes. I didn't have to own what people called me. I could experience life from an enlightened and loving place. I could hear what people were saying but I didn't have to own it. I could empathize with out being a victim. With every asana and meditation I found my new focus. It was love. It was understanding. It was Peace. I could be the catalyst for peace because I now have a deep understanding for what the exact opposite of peace looks like," Michele wrote.
Well, it certainly seems like Michele has suffered through a lot in 2017 but we're glad that she's come out okay and is well. What do you think of Michele's revelations?