Chrisette Michele has been in the hot seat with the Black community for days now after controversy erupted when it was discovered that she would perform at President Donald Trump's inauguration ceremony. In the midst of the gargantuan backlash, Michele received a high-profile and public notification from famed director Spike Lee that he would not use her music in his upcoming Netflix project, adding further insult to the injury she was already receiving from her fans. Now, it looks like Michele is not only on the defense but on the offense, as well as she's posting a scathing response to Lee.
As previously reported, Lee was planning to use Michele's song "Black Girl Magic" in his upcoming Netflix series "She's Gotta Have It." However, after he found out that Michele would be performing at Trump's inauguration, Lee went on Instagram and revealed that he would not use the singer's music because she was performing for Trump.
"Good Morning Folks. I Wuz Sorry To Read That 'Sistuh Girl' Is Singin' At DT's Inauguration (And To Use His Fav Word-SAD). I Wuz Thinkin' 'bout Using Chrisette's Song- BLACK GIRL MAGIC In My Netflix Series SHE'S GOTTA HAVE IT…. NOT ANYMORE. And Dat's Da Truth, Ruth," Lee wrote.
Well, clearly Michele and her fiancé/manager aren't happy about Lee's decision because yesterday she reposted a message from her fiancé to Lee in which he writes "f— you" to the filmmaker.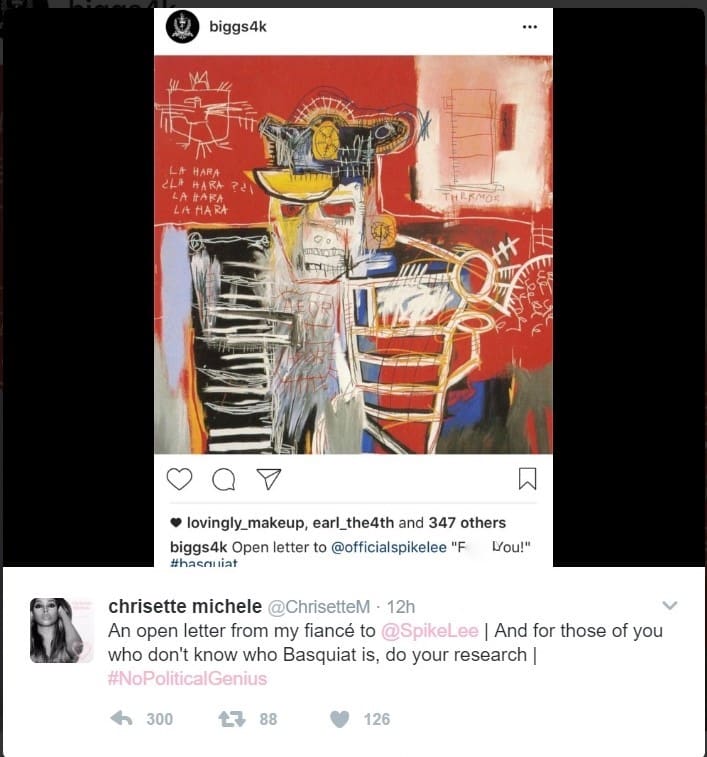 Well, there are definitely no mincing words about this diss.
Sadly, we wish Michele was this publicly angry and upset about Trump's racist, sexist, homophobic and xenophobic rhetoric, as well as his administration's plans to strip away policies, resources and rights that would directly affect Black women, LGBT people and pretty much the majority of the people who make up Michele's shrinking fan base. Perhaps then Lee and the thousands of fans who felt betrayed by her decision to perform at the inauguration would feel like Michele actually supported them and their lives as much as they've supported her career before this major let down. But it looks like losing a check from Lee is more infuriating than holding Trump and his administration accountable for their divisive and oppressive actions.
Tell us what you think of this controversy in the comments.