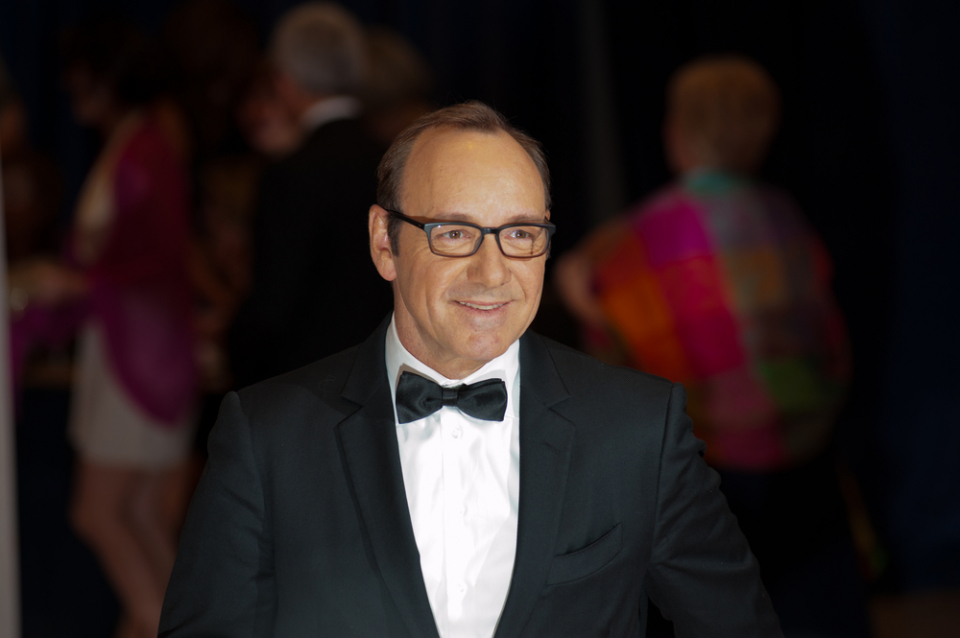 Is there really a ring in Hollywood that assaults children? Since harassment claims leveled against Harvey Weinstein have come to surface, victims are opening up. With all these allegations, if Las Vegas is Sin City, what will be the new moniker that we brand Tinseltown?
In an interview with Buzzfeed that published on Sunday, Oct. 29, actor Anthony Rapp, 46, has accused Kevin Spacey of making a sexual advance at him when Rapp was 14. Spacey and Rapp ("Precious Sons") both performed on Broadway shows. Spacey allegedly invited Rapp over to his apartment for a party, and, at the end of the night, picked Rapp up, placed him on his bed, and climbed on top of him, making a sexual advance.
Spacey posted on Twitter to his 4.92M followers that he did not remember the encounter with Rapp:
Spacey saw fit to come out as gay during this time, but Twitter wasn't having it.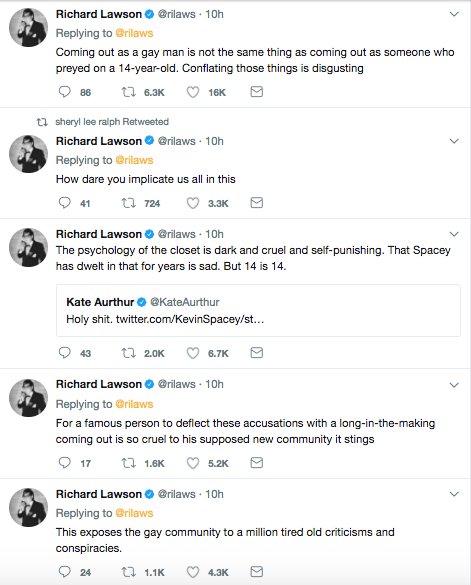 Deux
In his 2013 memoir, Coreyography, former child star Corey Feldman, 46, revealed that both he and the late Corey Haim were victims of child molestation at the hands of Hollywood power players. He has launched an Indiegogo campaign to expose the alleged Hollywood pedophile ring, He has raised more than a $100K to film a movie that will be "the most honest and true depiction" of how he learned firsthand about Hollywood's biggest secret, pedophilia. His financial goal for the film is $10M.
Check out Feldman's video below.