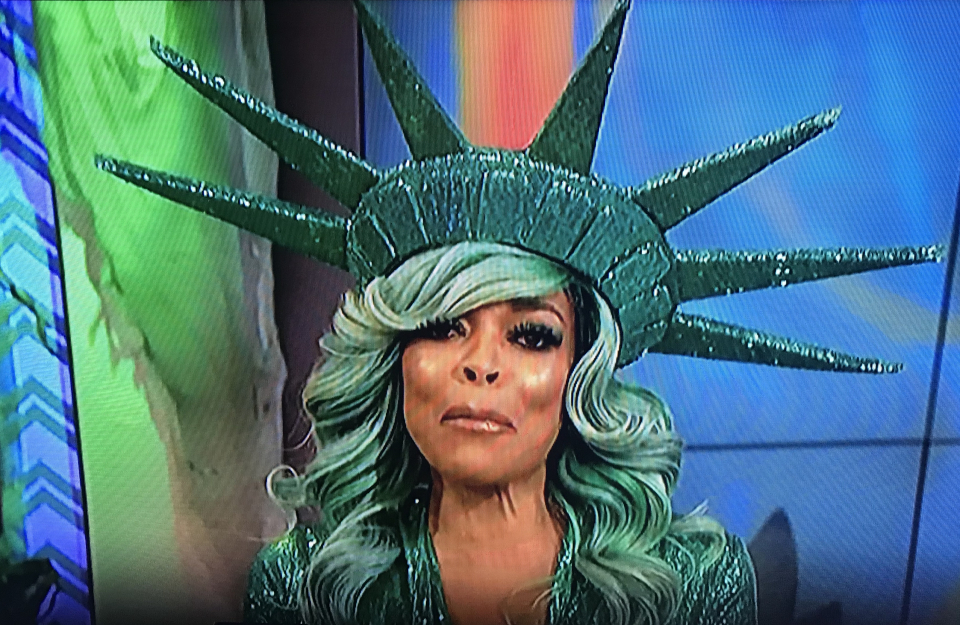 Daytime talk show maven Wendy Williams dressed as Lady Liberty today for the Halloween edition, "How You Booing," of her show. As the show neared it's final quarter hour, the New Jersey native gave audience members and TV fans the scare of their life. She stumbled, her speech was slurred and next thing you know she disappeared form the screen. Gasp!
The show returned after several teasers and commercials. Williams was completely fine. She said she overheated in her costume and literally "passed out."
Williams finished up the show and announced the winners of the Halloween costume contest.
Watch the two video clips after the jump.