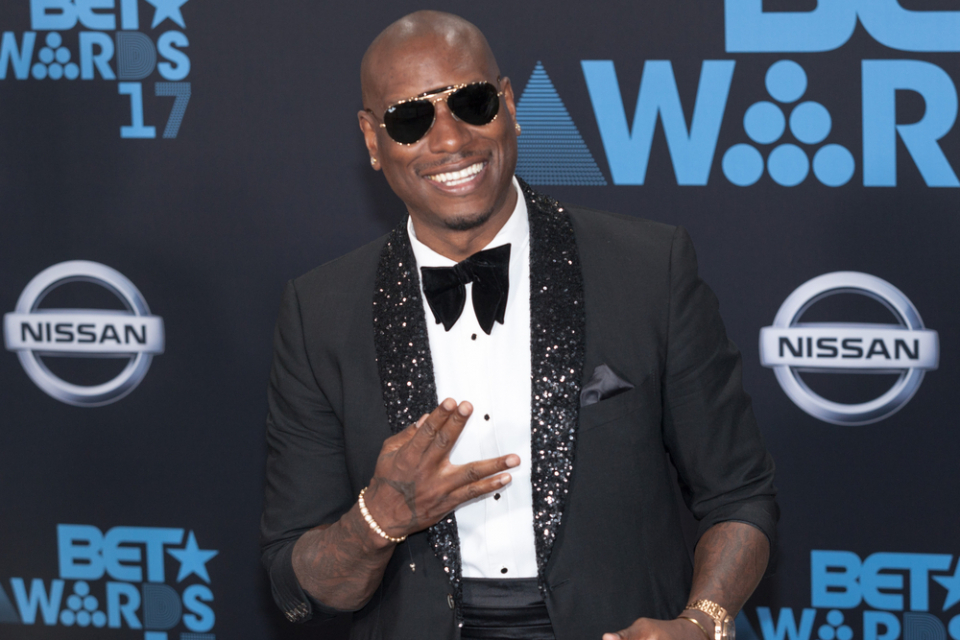 This one-sided beef involving actor Tyrese Gibson and Dwayne "The Rock" Johnson has turned into a nuclear arms race. Gibson has raised the stakes. First, here's the backstory, Fast and Furious 9 was originally scheduled to release in April 2019, but it has been moved to April 2020. Universal Pictures hasn't provided any details on the delay. Many have speculated that producers are focusing on a spinoff of Luke Hobbs' character, a role played by Johnson. The date change has Gibson up in arms and he has turned his ire to his co-star.
Gibson told his 9M IG followers today,
"Hello world………. hello loyal fans and loved ones from OUR fast universe…….. I'm sorry to announce that if Dewayne is in Fast9 there will no more Roman Peirce – You mess with family and my daughters survival I mess with yours……… close your eyes dude you're a "Clown"…… #CandyAs…. All my real one…. Men on integrity… my real ones out here stand UP…… folks that GP to the gym and get big naturally #NoJuice #NoOJspin off huh? Spin off these nuts selfish champ…… pause notice who's got his arms around my shoulder and who's standing alone – #OurChildrenMatter"
Gibson is threatening to leave his role as Roman Pearce, the childhood friend of Brian O'Conner (played by late actor Paul Walker). Roman was introduced in the second installment of the franchise, 2 Fast 2 Furious. Johnson is crickets on the issue. In fact, he shared a heartwarming image of himself at a Make a Wish event with his 95M IG followers.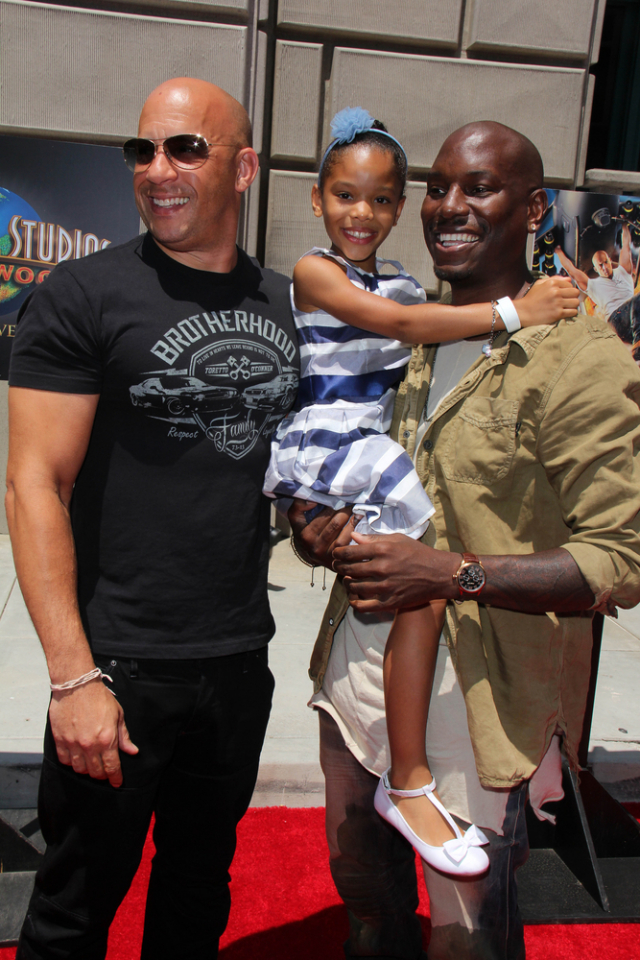 Gibson has gained the ears and tears of his fans who are perplexed at his outrage for Johnson and sympathetic about his custody battle with his ex-wife Norma Mitchell Gibson. Norma alleges that on August 19, Tyrese "went into a rage, pushed our daughter [Shayla] to the ground, pinned her face down, put his knees on her back, grabbed her hands with one arm and beat her with the other."
Gibson is having a mental breakdown and the world is a witness.
In an earlier post on IG, Tyrese accuses Norma of being jealous that he's moved on:
"All I wanna do is co/parent nothing else…… Please…. Stick and stones may break my bones but words will never hurt…… I've only prayed that your heart heals and we live our lives separately and peacefully on behalf of our daughter……" the actor began. "There's someone out here for everybody – Norma I know you can see this, I'm sorry I got re-married, I'm sorry we didn't work out I'm sorry you haven't been able to find another man since we separated…… Sometimes you get married and have kids and things just don't work out, but I have NEVER wished harm on you……."
Tyrese continues, "I was hoping by now you got over what we used to be… Being bitter, resentful and just felt out mean will has never been good for our daughter …. But I see the attacks just won't stop so I believe this too will pass and God and the courts will reveal the truth….. I want you to know I still love you and wish you the best in all that you're looking to do… I just simply wanna co-parent and raise Shayla to be a respectful, decent, smart angel that I know she is… Paint your picture but God knows the truth…… if I was a bad dad I wouldn't of went from 80/20 to 70/30 to 60/40 to 50/50 custody in my favor……"