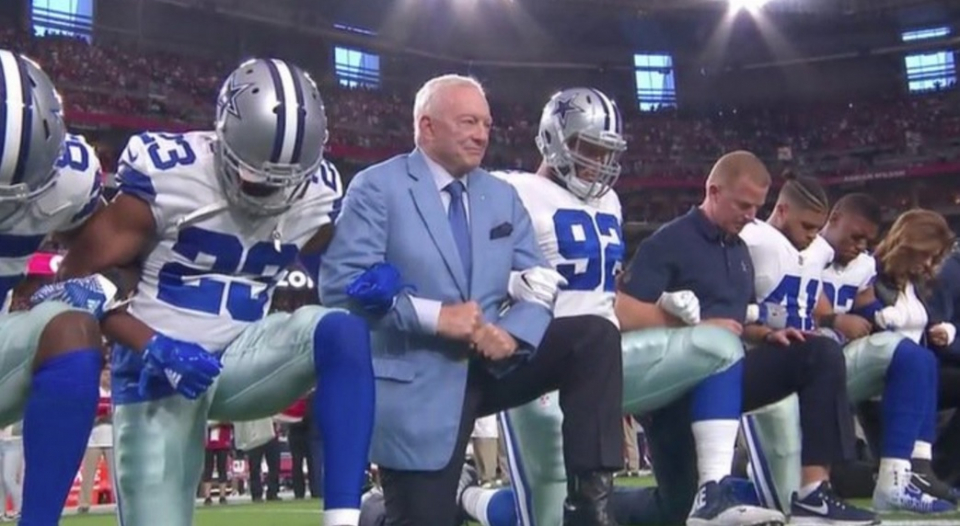 The national anthem has become a political tool since Trump's attack on NFL players who choose to protest. What started as a silent protest by Colin Kaepernick became an issue that is usually separated along racial lines.
But the national anthem is drenched in racism against Blacks. And due to the racist lyrics, the NAACP is hoping to get the national anthem removed. The lyrics in question occur in the third stanza of the "Star Spangled Banner."
"And where is that band who so vauntingly swore / That the havoc of war and the battle's confusion, / A home and a country, should leave us no more? / Their blood has washed out their foul footsteps' pollution. / No refuge could save the hireling and slave / From the terror of flight, or the gloom of the grave: / And the star-spangled banner in triumph doth wave, / O'er the land of the free and the home of the brave."
The racist lyrics often go ignored, but the NAACP believe its time that the song be removed.
Following Kaepernick's protest, he was blackballed from the NFL as quarterbacks with less talent have been signed in 2017. NFL owners such as Jerry Jones of the Dallas Cowboys warned his players against protesting. And the the Texans owner Bob McNair caught flack when he compared NFL players to inmates during a meeting about player protests.
Although it's unlikely that the national anthem will be completely removed anytime soon, it's important for the NAACP to reveal the truth about America's ugly past when it comes to race.