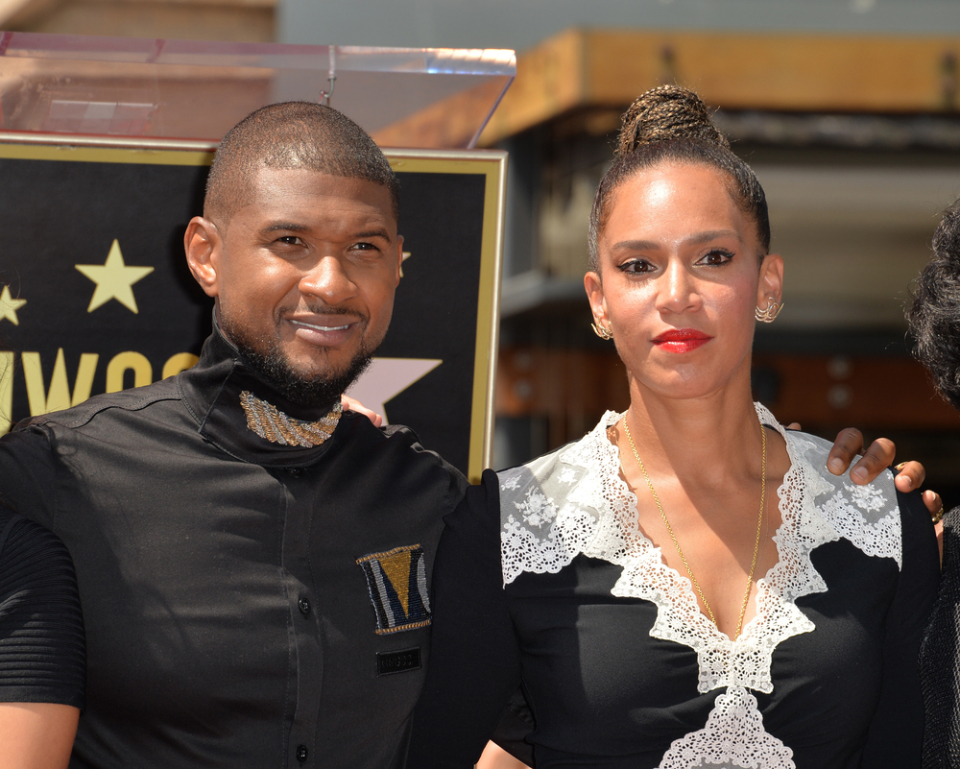 This past summer, Radar Online leaked a private matter between Usher Raymond, 39, and Maya Fox-Davis, a woman who served as a bridesmaid when he wed his first wife, Tameka Foster. Fox-Davis reportedly won a judgement against the Confessions singer that amounted to $1.1M for "pain and suffering" and "knowingly giving her genital herpes."
During this very public ideal, Usher's current and second wife Grace Miguel, 48, wrote on Instagram:
"Imagine if you took care of yourself The way you do a new love interest. If you listened to yourself with loving ears. Worked hard to solve your own problems with a great attitude. If you started every day saying something beautiful that you love about yourself. If you made sure that the best of everything was around you. Wanted to impress yourself with new adventures and exciting things to do. If you were determined to prove to yourself how amazing you are. If you were dating that person would you be looking for someone else? #HappyattractsHappy #Fillyourselfupwih️"
In a recent ambush by TMZ at LAX, Miguel had this to say about this herpes scandal: "People are people, living their lives – have a great day."
Usher's recent accuser, who's suing him for $20 million is no longer working with her lawyer Lisa West, and reportedly won't move forward with the lawsuit.