The pets of the rich and famous are living large on social media, much like their selfie-loving parents. Some of them have their very own Instagram accounts and their growing number of followers will put you to shame. They don't have to put in as much work as we do. No coming up with creative poses, wearing a full face of makeup, working out religiously, and adding trendy hashtags just to get noticed.
Don't get green with pet envy because these pooches travel, shop and are pampered. Check them out here.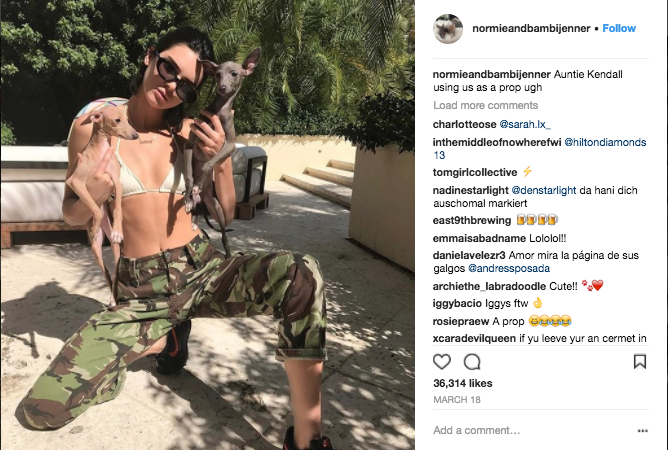 Norman (nicknamed Normie) and Bambi Jenner's celebrity parent is Kylie Jenner. The Italian greyhounds have 437K IG followers.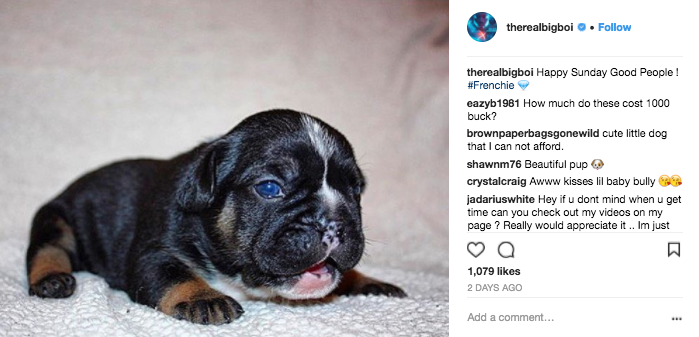 OutKast's Big Boi breeds rare and exotic, healthy quality French and English Bulldogs.