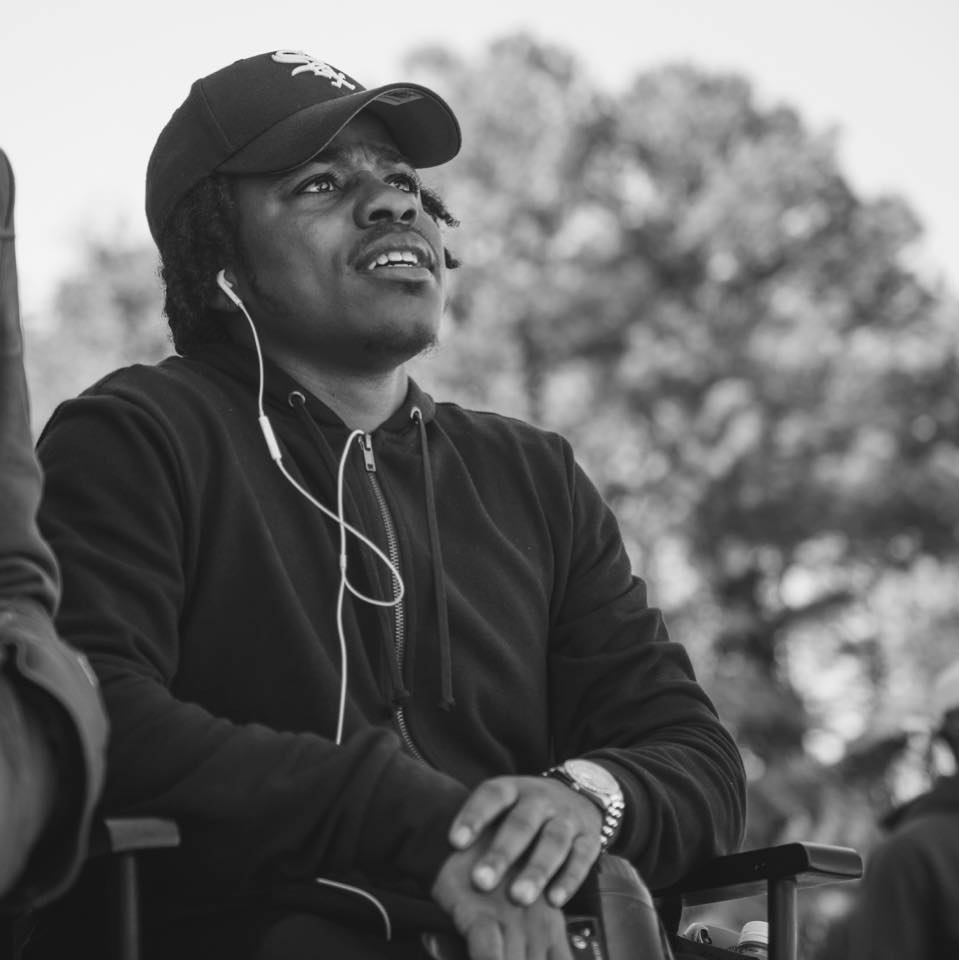 Chicago-bred director Dontell Antonio is changing the perspective of how society deals with difficult issues. He wrote and directed The Hopeless Journey, which is based on his upbringing with a mother who is addicted to crack cocaine. He and singer-songwriter Sy Ari Da Kid have joined forces in order to raise $250K to combat sex-trafficking and drug-related issues that are plaguing the Black community. Both creatives are also currently on tour with 6lack.
Tell us about The Hopeless Journey and how this movie was based on your upbringing.
Dontell Antonio: This movie is a real-life depiction of what I saw happening to my mother while I was a child. I put the movie in the perspective of a little girl, as opposed to a male because I want to uplift our queens, reunite our women, and talk about things that are happening in society today. I rented out a movie theater in my mom's hometown of Minnesota, so she could watch it, and she shed a few tears for sure, but it was uplifting for her. I use this movie as a narrative for uplifting purposes, rather than it being a negative situation or an eyesore.
Were there any parts that were challenging to film and portray?
DA: A lot of the stuff in the movie was hard to watch because it felt so real, but we knew we were doing something right because everyone was emotional on set.
How was it to not only be an executive producer of the film but also play a role in the movie?
Sy Ari Da Kid: Both were an honor. When I had the opportunity to help with the film, I didn't hesitate to invest my money, effort and time into it. I believe in anything Dontell Antonio does. I also always wanted to do film, and not just music in my life. I grew up watching more movies than reading books, so my dream has now turned into reality for me.
Did The Hopeless Journey inspire you to change things about your music or creative endeavors?
SK: Not really change, but use the process of accepting challenges to do something not so easy, which is a process I use a lot. I like jumping out the box and doing things that are not planned. It inspired me, in a sense, that I can literally do anything I put my mind to at any given time. The way I created the music was pure genius, to toot my own horn. It's a process only few would understand or even yet attempt.
Did this movie allow you to grow? Did it allow you to close some old wounds that still may have been open prior to you making this film?
DA: My wounds were already closed, which is how I was able to move on in life and make this film. I don't smoke, or drink, simply because I was able to deal with that pain accordingly.
There has been an influx of sexual abuse cases surrounding Hollywood stars over the past two years, and also more sex-trafficking cases in the news every day. What do you want moviegoers to learn watching The Hopeless Journey?
DA: I want people to be aware of their surroundings and use their voice. Therefore, I talked about so many topics in such a brief period. I want it to feel like a feature film, even though it is only 30 minutes long. I don't want us as a people to sweep anything under the rug anymore.
Check out the trailer for The Hopeless Journey below.