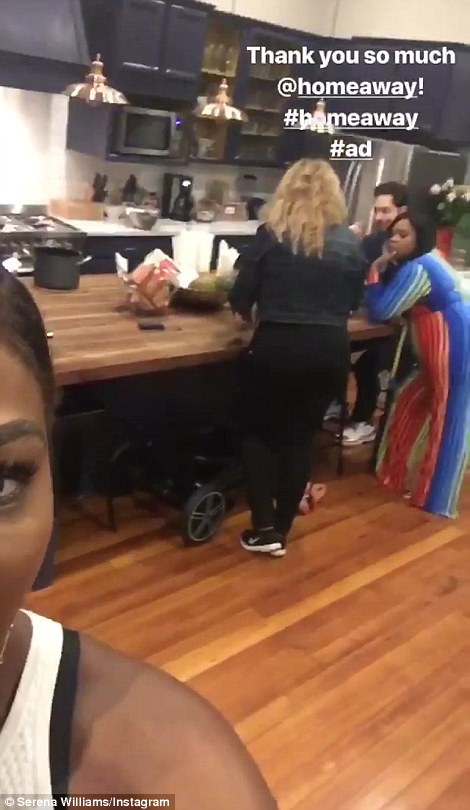 Alexena: Serena Williams and Alex Ohanian married on Thursday, Nov. 16 in a Beauty and the Beast-themed ceremony at Contemporary Arts Center of New Orleans, surrounded by friends and family.
On Saturday, Serena showed off the $1.5M New Orleans home they enjoyed during their stay. The eight-bedroom historic mansion (seven bedrooms and there is a one-bedroom cottage) was provided to the 23-time Grand Slam champion courtesy of rental company HomeAway. It costs $2,000-a-night to rent.
The estate was built in the 1880s. It is comprised of a main house and a guest cottage in the French Quarter on Esplanade Avenue. The ornate glass and wooden front door opens to a foyer and a host of lounge areas throughout, dining tables that seat large parties, suites, eclectic furniture and more.
Check out the photos of this spectacular pad.