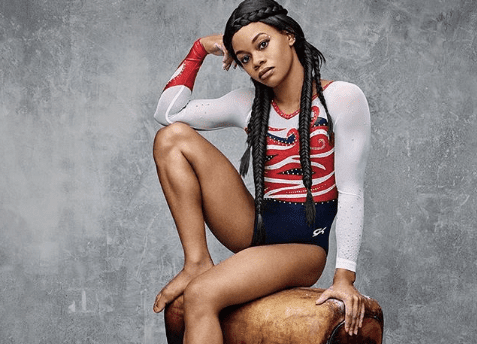 Stories of sexual assault involving celebrities have surfaced at a large amount in the last month. From the "Me Too" movement to Harvey Weinstein seemingly opening up the floodgates to these reports, women and even a few men are no longer keeping their traumatic experiences to themselves anymore. Here are five athletes who have come forward and admitted that they've been victims of sexual assault.
Atlanta Dream point guard Layshia Clarendon penned a letter in April about her experience with sexual assault. In the letter, she asks why society teaches women how to avoid becoming victims. She highlights how women are taught not to go to the bathroom by themselves, to walk down well-lit streets at night, and to be careful what they wear versus a society where those things aren't a concern.
"I walked alone in my shame for years," Clarendon said in the letter. "I only recently told my girlfriend, and she was the first person I ever shared my story with. That's a long time to carry something. Something that I should not have felt I had to carry. I am speaking up because I want people to know that it can happen to anyone, that you are not alone and that it was not your fault."
Atlanta Dream center Imani Boyette (or McGee-Stafford, as her Twitter page now says) has become one of the faces of surviving assault after telling her story of being molested repeatedly at a young age and now battling mental health as a 23-year-old now.
RESPECTABILITY POLITICS PUSH RAPE CULTURE. Police your sons, not your daughters. Teach young men and boys to respect a woman REGARDLESS. https://t.co/Z0pu1OfR3h

— Imani McGee-Stafford, JD (@imanitrishawn_) November 18, 2017
Seattle Storm power forward Breanna Stewart wrote a column for the Player's Tribune during the "Me Too" trend on social media. She detailed how she was molested for two years and how she used basketball as a temporary getaway.
USA Olympic Gymnast Aly Raisman was one of the biggest stories in the wave of celebrity allegations, being the first big-name athlete to share in detail about being a victim of sexual assault. The team's former team doctor Larry Nassar abused Raisman during treatments.
Raisman's Olympic teammate Gabby Douglas was initially scolded on Twitter after apparently replying to a user that victims should be more conscious of how to present themselves in efforts to prevent abuse. She offered up one apology that same night and five days later she came out and admitted that she too was abused by Nassar.
"I didn't publicly share my experiences as well as many other things because for years we were conditioned to stay silent and honestly some things were extremely painful," Douglas said in an apology statement. "I wholeheartedly support my teammates for coming forward with what happened to them."