Courtney Smith is the executive director of the Detroit Phoenix Center. The DPC is the only drop-in center of its kind, which aids youth who are experiencing housing insecurities. Smith is also the youngest homeless youth service provider in the city of Detroit. Her purpose behind starting the center rests deep within her own upbringing, and the staggering numbers of youth who are homeless in America. As of this year, 4.2 million young people have experienced homelessness, and 1 in 10 young people between the ages of 18 and 24 will experience homelessness at some point in their lives. Read more about her story below.
What experiences did you have on your own that led you into the career path that you're on currently?
When I was a teenager, I experienced housing insecurities. I was going through some tumultuous family situations, which forced me to leave home at 16. From there, I started living in transitional programs, and shelters, and this is when I started to notice the gaps in the system. This is what motivated me to do [the] work that I'm doing today.
What made you decide to want to start the Detroit Phoenix Center? Also, I want to know about the name "Phoenix." Because a Phoenix represents a bird that dies and is reborn again.
That is exactly why I named it the Detroit Phoenix Center. A lot of the young people that we serve are going through a lot. So, the name of the drop-in center is a metaphor that lets them know that they can rise, and be reborn again. It lets them know that this is the beginning of something new and something better while being connected to a supportive community. This is the purpose of the DPC.
My 19-year old brother experienced housing insecurities, which is also another reason why I started the DPC. He was very free-spirited, and he ended up passing away the day the center opened in January. For me, my brother is my Phoenix. Everything that I'm doing now is in the spirit of him, and those young people who don't [fit] those normal boxes.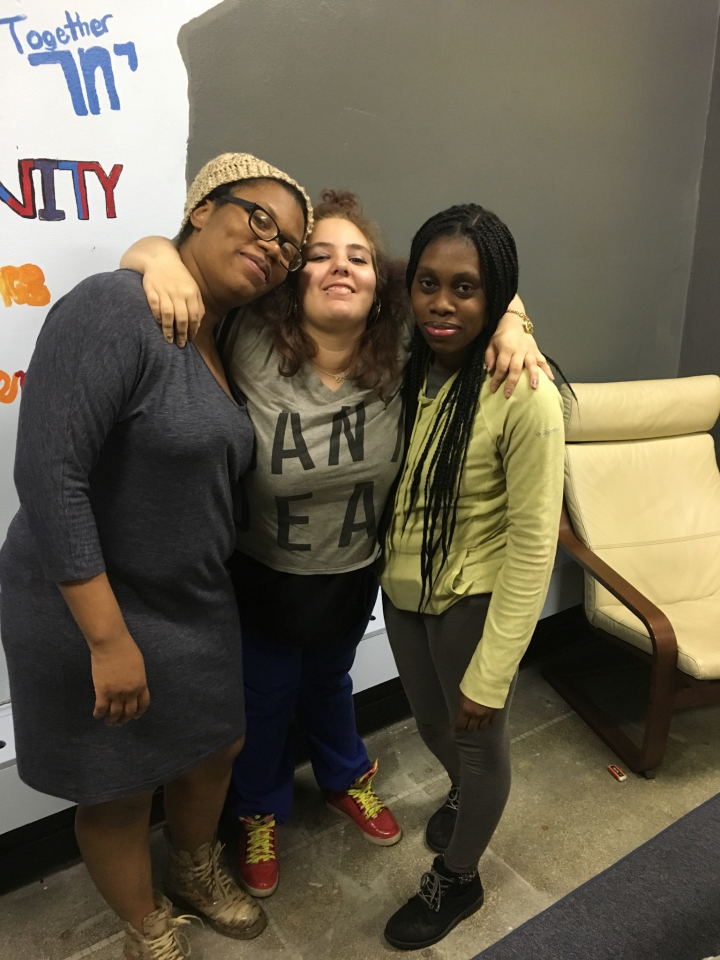 What factors lead to a child wanting to run away from home?
Research shows that the largest reason why young people are homeless is because of abuse, whether it's mental, physical, sexual, or emotional. In Detroit specifically, it states that 1 in 5 homeless youth in the city were victims of human trafficking. A lot of these young people are leaving very toxic environments. Involvement with the child welfare system is another huge reason for youth homelessness, because a lot of them have aged out of foster care. When young adults age out of foster care, there isn't a permanency plan to connect youth from the system to the greater world. Homophobia is also a big reason for youth homelessness because families will disagree with that person's lifestyle, which leaves them vulnerable in the case of housing.
Youth homelessness is a big issue in the United States. Why is it such an overlooked topic in the public?
Because it's an offset of other things that are going on in society. Things such as discrimination, poverty, and homophobia are usually the catalyst behind homelessness. You can't talk about homelessness without talking about the system that contributed to the experience of being homeless.
What type of action do you take once youth arrive at the DPC after running away from home?
The first thing we do when they arrive is, we see if they're safe. If they're on the street, then we secure them emergency housing. We contact the shelters, or transitional programs to see if we can get them a place to stay. Then, we provide them with basic needs which include food, toiletries, a place to bathe, and clothes. The youth who come in can also play games, watch TV, and get connected with other resources. If they decide that they want to move forward with us, then they become a member and we help them to get a job, an ID card, a birth certificate, and more. We aren't an overnight shelter. We are a drop-in center, which is very different from a shelter.
Being that November is National Runaway Prevention Month, what does this mean for a place like the Detroit Phoenix Center?
We are raising awareness for homelessness, and letting people know that there are services out here who are willing to help by putting on programs and events for people to support. DPC aims to be a resource for the community, and we will continue to spread awareness about this issue.
For more information, visit the Detroit Phoenix Center's http://www.detroitphoenixcenter.org.