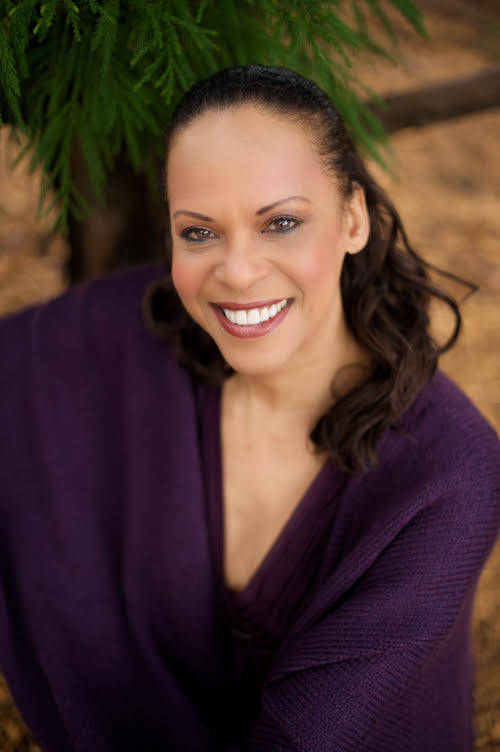 When you ask Terry Burrell to describe herself, she makes your soul stir, "I am an outer expression of the Divine and an ever-evolving soul who in my earthly form is a wife, sister, auntie, friend, and an actor who sings."
A cast of 28 plus actors, singers, dancers and musicians Q Parker from the platinum-selling group 112, Latrice Pace, of the legendary gospel group The Anointed Pace Sisters; and Zebulon Ellis, runner-up on the final season of BET's "Sunday Best" will join Burrell onstage from Nov. 29 – Dec. 17 for the production, Black Nativity: A Gospel Christmas Musical Experience, an adaption of Langston Hughes' celebratory Broadway musical that tells the story of Mary and Joseph's journey. It will show at the Fulton County Southwest Arts Center Performance Theater & Gallery.
The Trinidad-born Broadway actress and original 'Dream Girl' chats with rolling out about her next big projects.
Is this is your first time working with director Robert John Connor? How did you get involved?
Robert and I have done readings together but this is my first time working with him as a director. I got involved when he called and asked me over the summer.
You have several Broadway shows to your credit and years of acting experience. With so much knowledge of music and the stage, tell us why you think "Black Nativity" a classic?
I remember seeing a version of Black Nativity many years ago in New York City and I was so moved by the way the story was being told. It is a story that is always presented with great reverence and wonderful music no matter who is telling it ,but this version was being told from an African-American perspective which is probably more valid and more truthful than any other perspective. It has become a ritual to see it every Christmas season and we need ritual in our lives. It grounds us in who we are as a tribe.
You are taking on the role of the Pastor Bridgewater/ Griot. How are the two characters similar or different. What has it been like preparing for this character?
The character of Pastor Bridgewater/ Griot is essentially the same in that they both use oral tradition to explain the history behind the Christmas story and its importance to the tribe/church. The main difference would be that traditionally the Griot of an African village was usually male and had to come from a family of Griots.
I was not raised in the Baptist tradition but my father was and he never lost those roots even after he converted to Catholicism and my memory of that is what I drew on to prepare for this role. My spiritual rituals look different from his but my reverence for God and my dedication and commitment to how I walk the walk is exactly the same.
What do you hope audiences will take away from the play?
I wasn't raised in the Baptist tradition but the beauty of the sentiment behind the words in the script ring with me. I want the audience to take away that God is within us not outside of us and that our lives are not always just our own. When we do everything in service to others we become the very light and expression of the One we call God.
As a seasoned veteran of stage and music, what advice would you give up-and-coming performers?
Seasoned performers make this look easy but it is a craft so use every tool you can to learn that craft, and although there are times when it is hard work, it should never feel like drudgery to you. If you're pursuing it because you are under the illusion that it's a quick way to make a buck and be famous then you've lost the race before you're even on the track.
What's next for Terry Burrell?
I'll be playing Billie Holiday in Theatrical Outfits production of Lady Day At The Emerson Bar And Grill in January, doing two one-act plays written by Pearl Cleage in March at Southwest Arts, and finally the concert version of Candide at Symphony Hall for the Alliance Theatre in May.