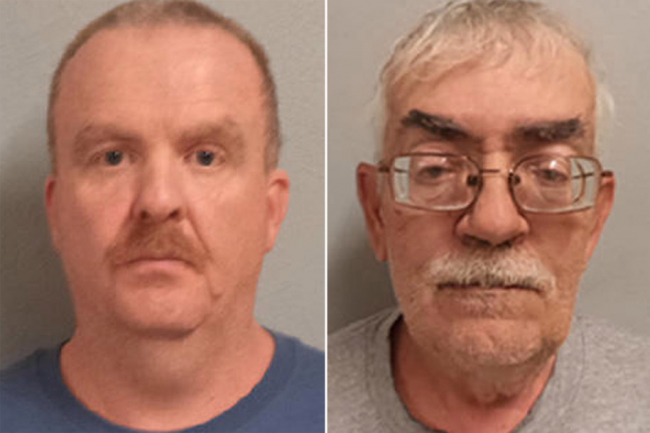 Two Massachusetts men have been jailed without bail for running a prostitution and human trafficking ring out of a senior citizens home, local police stated in its report.
Randy Lambach, 45, was the alleged "mastermind" behind the operation. According to the report, Lambach prowled the Pittsfield area for potential victims for years. He would keep most of the cash the women earned and supplied them with heroin, cocaine and prescription drugs, the Berkshire Eagle reported. One of the victims was as young as 15. The reprobate even involved his own foster daughters in his repugnant scheme. 
Cops said Lambach drove the women to the residence of Joseph VanWert, 65, at a local senior living facility at least five times. VanWert allegedly allowed Lambach to use his apartment for prostitution activities in exchange for cash and drugs.
Authorities told the media they got tipped off to Lambach's operation in the spring of 2017 after they received many complaints about an increase in prostitution in specific areas of the city that included VanWert's place of residence.
They found that Lambach recruited at least 10 girls, found "dates" for them on backpage.com and would drive them to and from appointments in his blue station wagon — sometimes watching from a closet or doorway, the local paper reported.
Lambach allegedly kept anywhere from 50 to 90 percent of the cash, giving the girls drugs instead and telling them that no one would believe them if they went to police because they were "drug addicts and whores."
The depraved pair was arrested Tuesday and is being held in Central Berkshire District Court without bail.
Lambach pleaded not guilty to four counts of human trafficking. Van Wert pleaded not guilty to conspiracy to commit human trafficking and maintaining a house of prostitution, among other charges.
The Pittsfield Police Department said additional charges may be forthcoming.