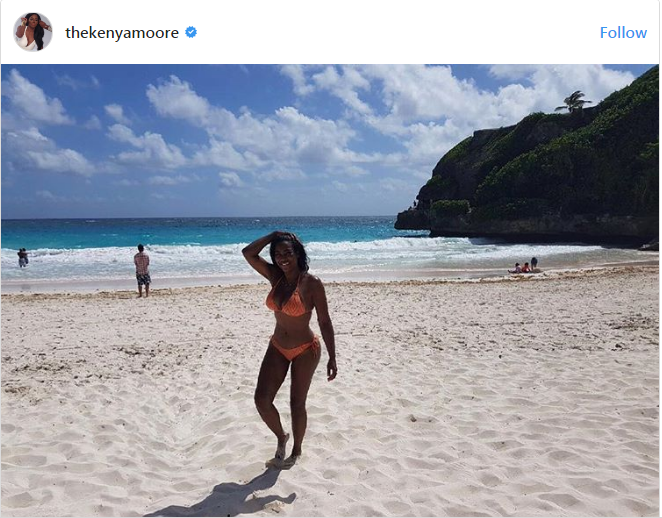 Real Housewives of Atlanta" star Kenya Moore is giving romance, and conceiving a baby, another try. And, she's doing so in the sun-splashed Caribbean beaches of Barbados.
"RHOA" lightning rod and her husband, Marc Daly, hit the beaches in Barbados for some fun in the sun. But there is a method to their madness. As this publication has reported before, Mr. and Mrs. Daly are there trying to add to their family with help from the world-renowned Barbados Fertility Centre.
Moore provided the motivation with her skimpy bikini while frolicking on the beach with Daly. She captioned the above photo with: "Rebooted #kenyamoore #beach #sun #newbeginnings."
The former beauty queen wed the businessman in a secret ceremony in fellow Caribbean country of St. Lucia in June. She is undergoing IVF treatment in the hopes of getting pregnant and will be staying on the island for a couple of weeks.
Moore shared a video of her two miniature dogs chilling out under a palm tree on the beach. "My twins #kingsandtwirl they bring so much fulfillment in my life, calm, happiness and purpose. I can only imagine what children do," she said on Instagram.
Most poignantly, Moore wrote this long caption underneath a recent photo with her husband on Instagram on Sunday, November 19.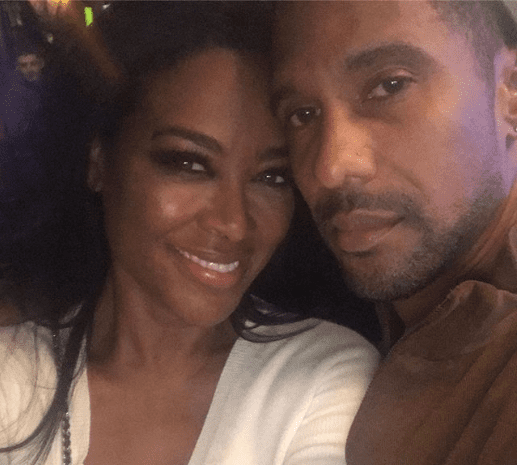 "Life teaches many lessons, has many twists and turns, but always seems to present opportunities for a better today and tomorrow," Moore captioned the photo. "I have looked for the wrong things in the past relationships. I have been wronged, and been hurt by others, but I've also doled out my share of pain and mistreatment. These all stemmed from not having deep love and relationships. Now, I have found love and want to start it with a clean slate. I want to put my past mistakes behind me and move forward positively with my new life.
"No more excuses, or negativity," she continued. "I now have the chance to live not only for myself, but for my own family. The stakes are the greatest they've ever been in my life. Today is better than yesterday, and tomorrow will be better than today."