T.I. and Grand Hustle recently teamed up with Atlanta Mayor Kasim Reed, Michael Julian Bond and mayoral hopeful, Keisha Lance Bottoms to give back to the Altanta commiunity. The trio gave away Turkey and can goods to elderly and others in need at the Adamsville Rec Center in Altanta.
This years event serves at the 12th consecutive year that T.I. has given back during the holdiays and it also served as an introduction to his new non-profit, Harris Communtiy Works.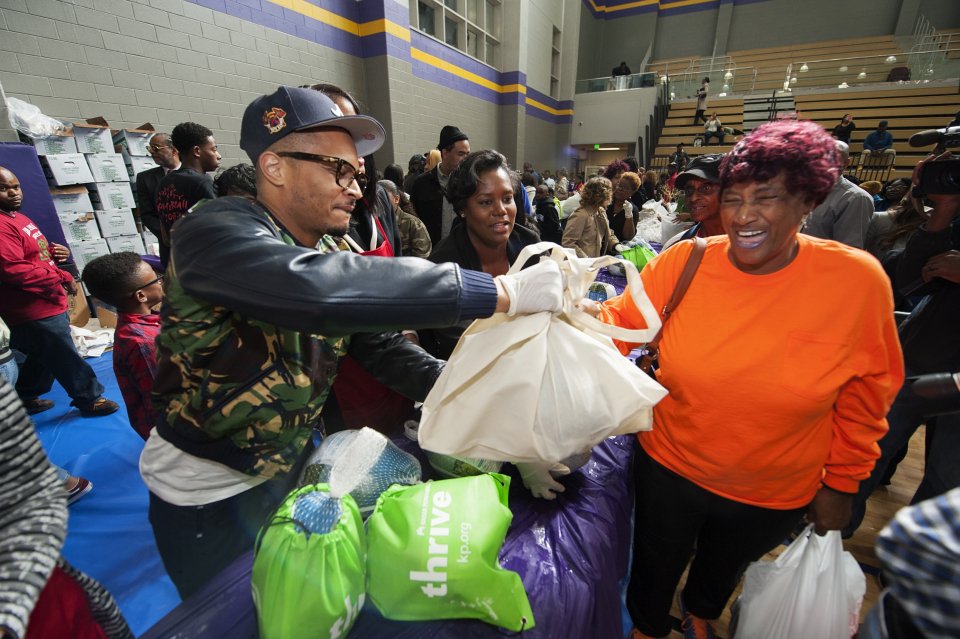 Harris Community Works (HCW) is a non-profit, charitable organization that works to empower and elevate the community through education, awareness and opportunity. HCW focuses on community-impact projects that help improve lives through community transformation initiatives, civic engagement efforts, community outreach and youth development programs.  HCW's mission is to work with public, private and community partners to ignite change through economic development, neighborhood revitalization, community transformation, support services and programs for distressed communities. 
Photos: Jon Strayhorn